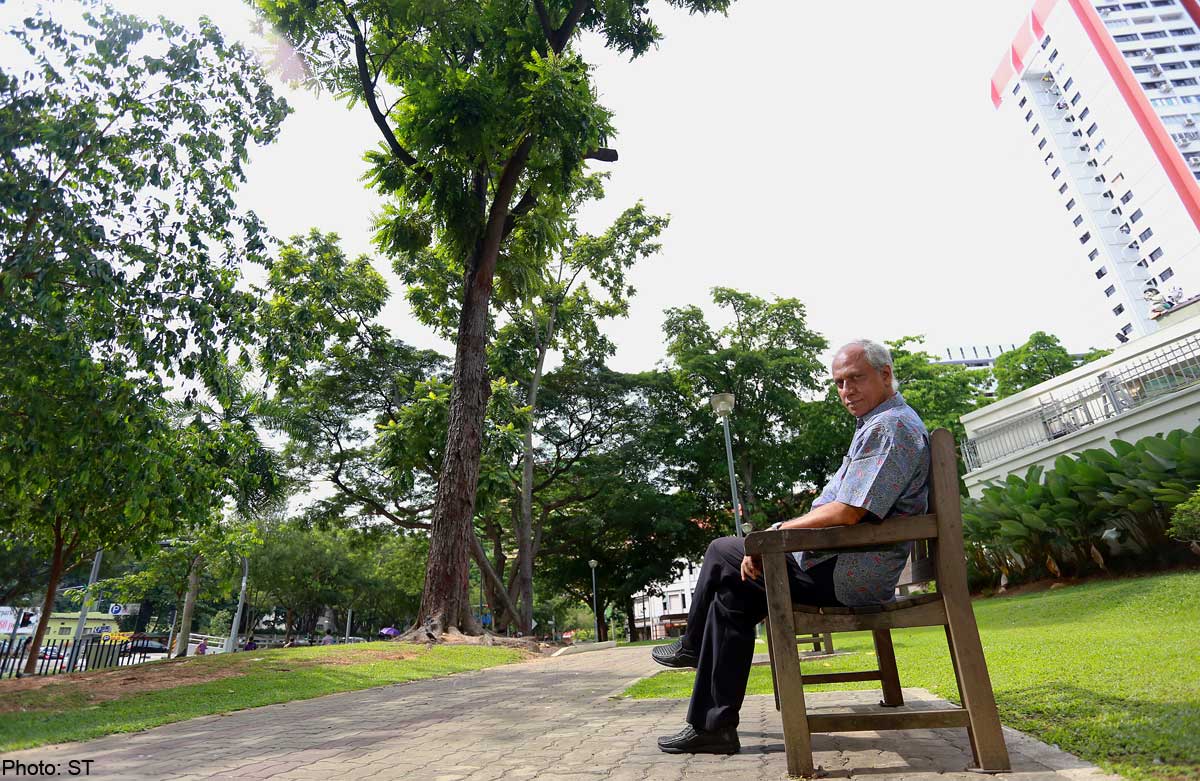 A Bangladeshi man went to look for a tree planted by founding prime minister Lee Kuan Yew after reading about it in My Paper - because the tree shares the name of a city in his home country.
Retiree A. S. M. Ismail had read the report featuring photographs of the surviving trees planted by Mr Lee, on Wednesday morning. The name of the chittagong wood planted by Mr Lee on Nov 6, 1983, at Duxton Plain Park jumped out at him.
"Chittagong is the name of a port city in Bangladesh," Mr Ismail told My Paper. "Being in a foreign country and seeing something that was familiar to me, I was really excited."
The 60-year-old said he had always respected Mr Lee, but his appreciation for him deepened upon reading the many newspaper reports about Mr Lee after he died, aged 91, on March 23.
Mr Ismail and his wife have been living in Singapore since 2013 with their two daughters, who work as analysts.
After reading about the tree, Mr Ismail went to look for it immediately. He found it with the help of the picture in Wednesday's report, as well as some directions from My Paper.
Said Mr Ismail, who worked as an architect for the Bangladeshi government for 33 years: "It felt great to find it. The chittagong wood is very good for timber. In Bangladesh, they grow along the roads."
The self-professed tree lover plans to look for the other trees planted by Mr Lee, especially the ones near where he lives at The Pinnacle@Duxton.
"I read that there are many in Everton Park and Spottiswoode Park, so I will go there," he said with a smile.

Get MyPaper for more stories.