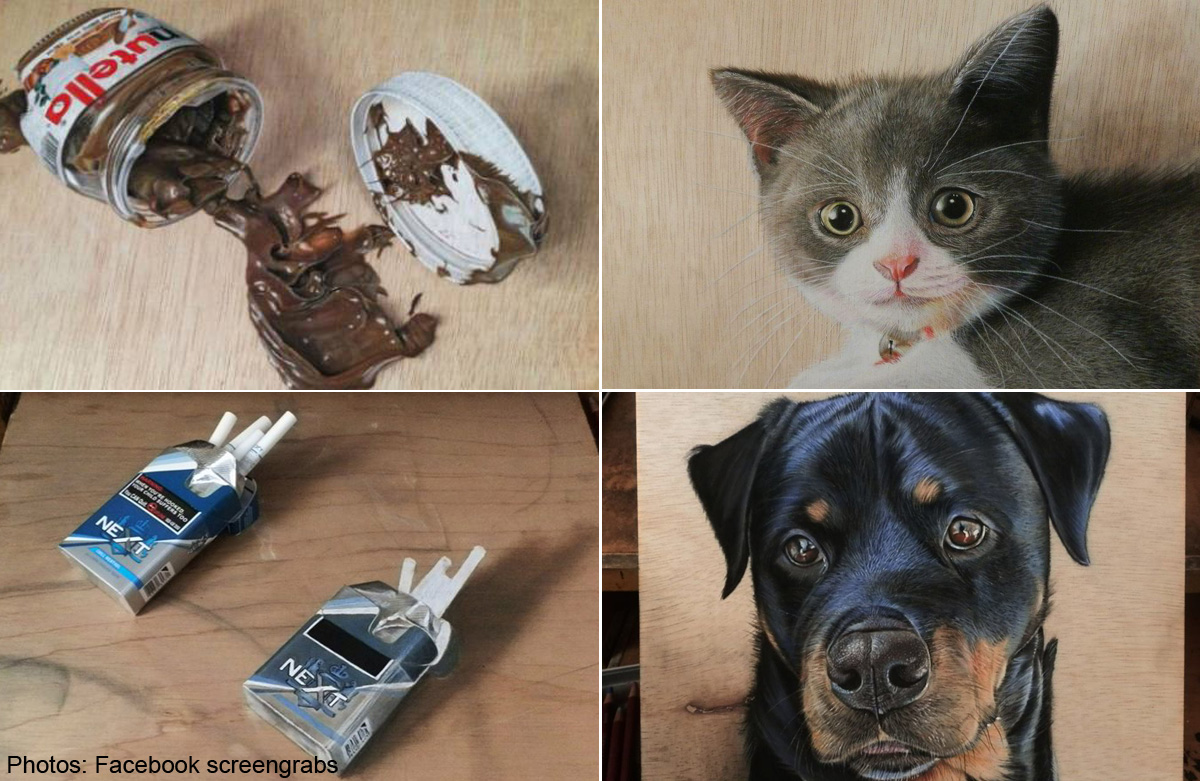 We forgive you if you find it hard to believe: These images are not real, they're all paintings.
Yes, we are equally awestruck.
Singaporean artist Ivan Hoo uses coloured pencils, pastels and ink to create his realistic 2D masterpieces.
He says: "I always love to draw realistic art or artworks that tease the eyes and the brain.
"By working on wood, it gives me a lot of dimension and ideas to create something close to reality and it works really well with pastels too."
His work has found fans across the globe, with websites like Huffington Post and The Daily Mail featuring them.
Self-taught
He adds: "I have always loved drawing ever since I was a child but I never studied art and am completely self-taught.
"Then about four or five years ago I decided to further my knowledge in drawing techniques - in particular realism - and work full time as an artist. Pastels have always been my favourite medium to work with."
This article was first published on December 3, 2014. Get The New Paper for more stories.