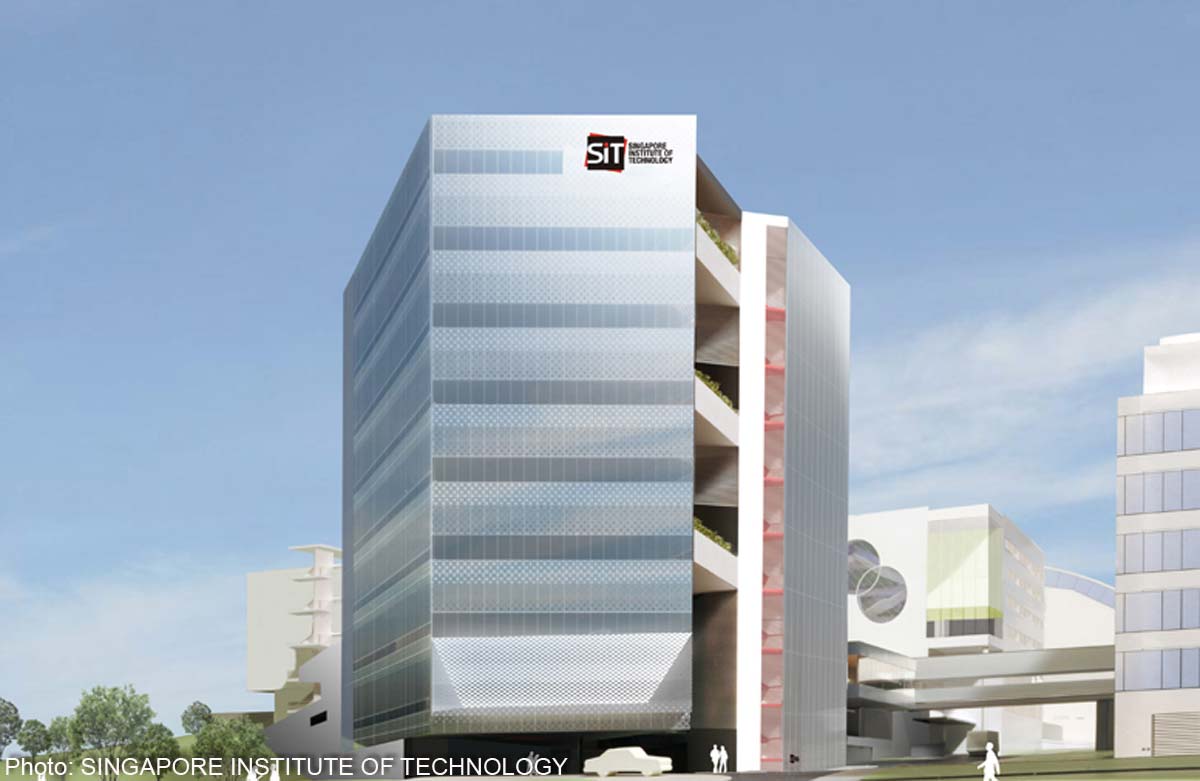 EVEN as the Government provides alternative pathways for school-leavers to achieve career success, the university that caters to polytechnic graduates continues to draw more students.
A record 9,600 polytechnic graduates applied for the 2,080 places offered by the Singapore Institute of Technology (SIT) this year.
Last year, there were 7,000 applications for 1,800 places.
The university has 28 degree courses that it offers with renowned overseas university partners such as Germany's Technical University of Munich, but it has started offering its own degrees since last year. It offers 36 degree courses in total.
There had earlier been doubts over demand at SIT, as it was granted the charter to confer its own degrees only last year. Also, students enrolled in SIT-conferred degrees will have to spend an extra eight months to a year doing intensive internships combining work and study.
Yet out of the 9,600 applications, more than half were for the eight SIT-conferred degree programmes.
Said SIT's director of admissions Kelly Koh: "Despite SIT being just over one year old as an autonomous university, it is fast gaining traction and we have seen that most of the SIT-conferred degree programmes are well- received."
He added that word is also getting out on the benefits of its internship programme, which is designed to be more in-depth and structured than a traditional industrial attachment.
The university, which now operates from an interim campus in Dover Road, has also set up an Enterprise and Innovation Hub, where its students will work on projects suggested by firms.
Among the popular courses are accountancy, hospitality business, information security and aeronautical engineering.
The university has shortlisted more applicants - 4,000 this year - for interviews.
Said Mr Koh: "In line with our holistic approach, we believe in putting in the extra effort to identify students who display attributes and qualities, beyond academic performance, who are suited for the course."
Students go through two interviews, and to select those for the hospitality degree programme, employers are invited to sit on the interview panel.
Applicants said SIT's niche degrees and emphasis on getting its students job-ready were the reasons they picked the university.
One of them was Mr Joseph Lim, 27, who studied at the Institute of Technical Education (ITE) and then a polytechnic before applying for the new information security degree offered by SIT.
Said Mr Lim, who graduated from Nanyang Polytechnic with a perfect grade point average of 4: "Infocomm security is becoming an important area and there is great demand for specialists in the area. I also like SIT's focus on giving students work and industry experience.
"It will be a definite advantage when I go out to work."
Despite special programmes on offer, where ITE and polytechnic graduates can work and further their qualifications at the same time, Mr Lim wants to complete a degree first.
"I don't think companies will be willing to nurture you and promote you if you are intending to go to university in a couple of years," he said.
sandra@sph.com.sg

This article was first published on May 11, 2015.
Get a copy of The Straits Times or go to straitstimes.com for more stories.