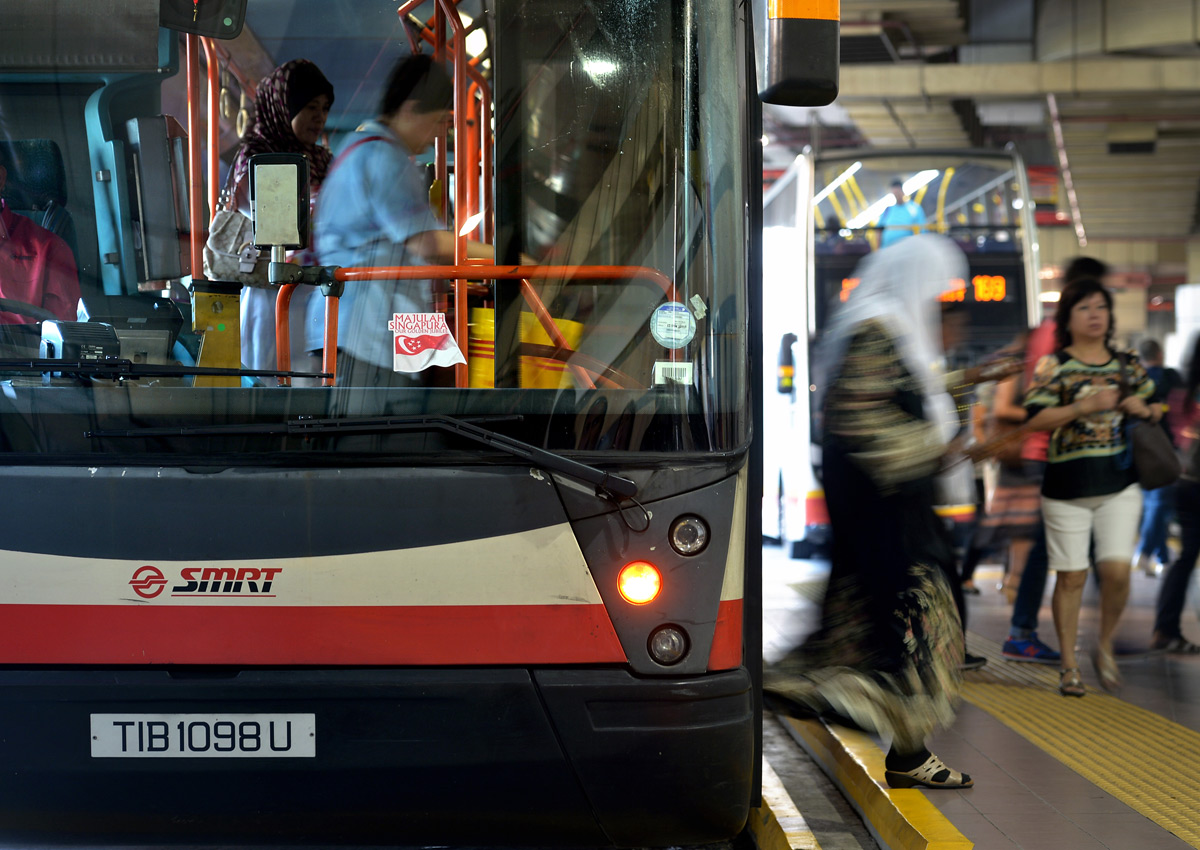 A "carrot-and-stick" pilot scheme introduced two years ago to make bus operators improve service reliability continues to bear fruit, with 27 out of 34 bus routes under the scheme showing improvements.
SBS Transit was given a total of $1.34 million for improving the regularity of bus arrivals for 18 services over the evaluation period from June to November last year.
SMRT, meanwhile, earned $504,000 for bettering seven services, the Land Transport Authority (LTA) said yesterday.
Another two services SMRT operates registered marginal improvements, but did not qualify for an incentive payment.
"Commuters benefited as wait times were more regular and bus loads were spread more evenly," the LTA said in a press release.
This is the third evaluation period for the Bus Service Reliability Framework (BSRF), which was introduced in February 2014.
Under the framework, operators are given monetary incentives for reducing commuters' excess waiting time - the difference between actual and scheduled waiting times - or handed penalties if this waiting time increases.
While the BSRF started with 22 services, the LTA added another 12 more routes for the third evaluation phase. Another 11 more services were added for the fourth evaluation round from December last year to May this year.
"Overall, both operators have sustained improvements in reliability since the implementation of the BSRF trial, through enhanced management of the bus fleet and the hiring of more service controllers," said the LTA.
In the first evaluation round, SBS and SMRT earned $710,286 and $345,714 respectively in incentives, while in the second assessment period, they received $816,000 and $384,000.
In an update on the Bus Service Enhancement Programme, the LTA also said that 800 government-funded buses have been added to the roads as of March. This is 80 per cent of the 1,000 buses to be added by next year under the scheme, which started in 2012.
Along with this, nine new bus services have been added in the first quarter of the year, benefiting residents in estates such as Aljunied, Ang Mo Kio, Bedok, Clementi, Dover, Eunos, Marine Parade, Punggol and Yishun.
The capacity of existing services was also increased, with 15 extra buses deployed to 13 routes.
"Together with the BSRF, which aims to improve the regularity of bus arrivals, commuters have experienced better connectivity, less crowded buses, more frequent and more regular bus arrivals," the LTA said.
adrianl@sph.com.sg

This article was first published on May 10, 2016.
Get a copy of The Straits Times or go to straitstimes.com for more stories.