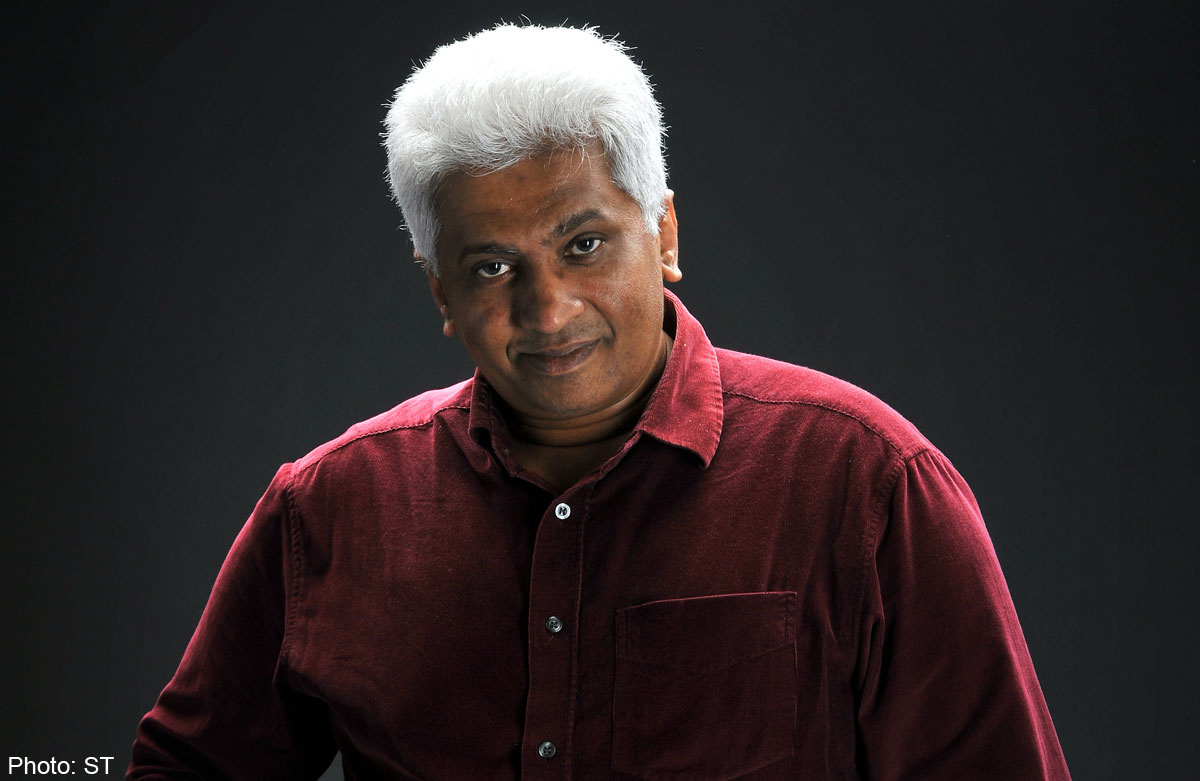 SINGAPORE - The controversy over the National Library Board (NLB) removing and pulping children's books with homosexual themes has led to three judges of the Singapore Literature Prize resigning in protest yesterday.
The Singapore Literature Prize is administered by the National Book Development Council, which counts the board among its 40 members. The council's annual Asian Festival of Children's Content was held last month at the National Library building.
The three books that were removed are And Tango Makes Three, based on the true story of two male penguins which hatched an egg in a New York zoo; The White Swan Express: A Story About Adoption, featuring a lesbian couple among others; and Who's In My Family?: All About Our Families, which features various family structures.
The judges who resigned - Mr T. Sasitharan, a prominent arts educator; former journalist Romen Bose; and humanities professor Robin Hemley - condemned the NLB's decision in their statement, called it bigoted and added: "The fact that the board has not even considered restricting access to the publications but has moved directly to pulping them is very disconcerting."
Mr Sasitharan, 57, told The Straits Times: "Obviously it's very sad that these people who've been shortlisted for the Singapore Literature Prize non-fiction category will be affected, but I'm sure the book council will find other judges."
Prof Hemley, who is in his 50s and runs the writer's programme at the National University of Singapore's Yale-NUS College, said he hoped to work with NLB in future, "after they rectify this egregious decision". Mr Bose, 44, declined to comment separately.
In a statement, the National Book Development Council regretted the judges' decision but said of its relationship with the NLB: "Neither organisation is involved in the day-to-day decision-making of the other."
The book council's deputy director Kenneth Quek said it is seeking replacement judges. The resigning judges were to have vetted 16 submissions for the prize's inaugural English non-fiction category, with the shortlist to be announced in September and the winner of the $10,000 first prize named in November at the Singapore Writers Festival.
This is the first time the biennial award has offered 12 top prizes of up to $10,000 each for the best works of fiction, non-fiction and poetry in Chinese, English, Malay and Tamil. In previous years, fiction competed with poetry for one award in each language.
Adding more categories brought in 182 entries in total this year, compared with 57 in 2012. There are still 33 judges on board for the other 11 categories.
Some publishers are disconcerted. Ms Violet Phoon, 64, publisher at Marshall Cavendish, submitted two English fiction titles and one non-fiction title. She said: "It would be a shame if the writers are affected by this turn of events."
The NLB said in a statement: "We are saddened by the decision of the three judges. We hope the Singapore Literature Prize this year will not be affected by their decision to protest against an NLB decision with which (the book council) had nothing to do with."
MP Hri Kumar Nair said in a Facebook post last night that he disagreed with the decision to pulp the three books and suggested placing them in a separate section, which children can access only with an adult present.
Last week, five local writers pulled out of NLB-related events. A Facebook group known as Singaporeans United for Family has said it has collected about 26,000 signatures to an open letter supporting the NLB's decision.
akshitan@sph.com.sg
This article was first published on July 17, 2014. Get a copy of The Straits Times or go to straitstimes.com for more stories.