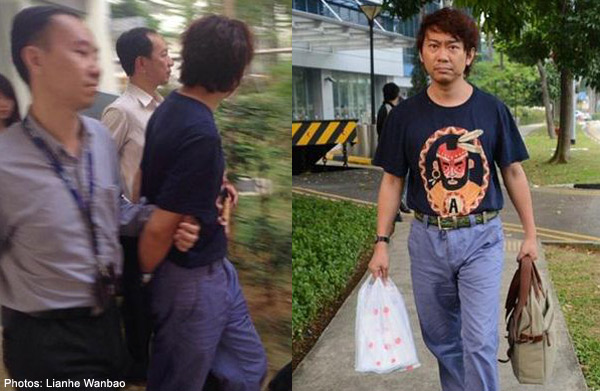 SINGAPORE - The Office of Public Guardian (OPG) had last week lodged a report against former China tour guide Yang Yin after it was reported that he boasted about his wealth and lavish lifestyle in a blog.

Get the full story from The Straits Times.
About The Office of the Public Guardian:
The Office of the Public Guardian ("OPG") works towards protecting the dignity and interests of individuals who lack mental capacity and are vulnerable as well as encouraging proactive planning for an eventuality of losing one's mental capacity.
The OPG is a Division of the Ministry of Social and Family Development ("MSF"). The Office supports the Public Guardian in carrying out his functions.
Singaporean widow wants control of fortune back from Chinese man
AFP / Friday, Sep 26, 2014
SINGAPORE - A dementia-stricken Singaporean widow who claims to have been swindled out of her fortune by a Chinese tour guide is launching legal action to get it back, a report said Friday.
Chung Khin Chun, 87, has applied to have a decision to give power of attorney to Chinese national Yang Yin revoked, she told the Straits Times newspaper.
The legal document, granted in 2012, gave Yang authority over the widow's S$40 million (US$32 million) fortune.
In August Chung's niece launched her own separate court proceedings to strip Yang, 40, of the power-of-attorney, alleging that he had manipulated her aunt to wrest control of her wealth.
The saga has attracted widespread public interest in Singapore.
Yang was a tourist guide when he first met Chung in China in 2008 and later developed a friendship with the woman, who eventually allowed him to live in her Singaporean home with his wife and two children. 
Singapore police on September 17 arrested Yang for "suspected criminal breach of trust" and the Chinese national is currently out on bail pending investigations.
The city-state's immigration authorities have also launched an investigation into Yang's status as a permanent resident.
Chung, a retired physiotherapist, was quoted as saying by the newspaper that she wants back full control of her assets from Yang.
She has now engaged her own lawyer, separate from the ones hired by her niece Hedy Mok, to revoke the power-of-attorney granted to Yang.
Chung told the newspaper she could not remember details about her relationship with Yang.
She was diagnosed with dementia this year, but lawyers representing her and her niece told AFP that a psychiatric assessment done last week found that she had the requisite mental capacity to revoke the powers given to Yang.
Her assets include a currently vacant sprawling suburban bungalow worth an estimated S$30 million, a rare property on the island-state where most people live in high-rise apartment blocks.
Local media have reported Yang is staying with a friend in Singapore, while his wife and two children who had moved in to the bungalow last year have returned to China.
Chung now lives with her niece Mok, a travel agency owner.
Some Singaporeans have said the case is reminiscent of the tussle between the estate of the late Nina Wang and a geomancy master, Tony Chan, who claimed to be the sole beneficiary of her US$13 billion fortune after her death at 69 in 2007.
Chan was convicted of forging a will and sentenced to 12 years in jail.