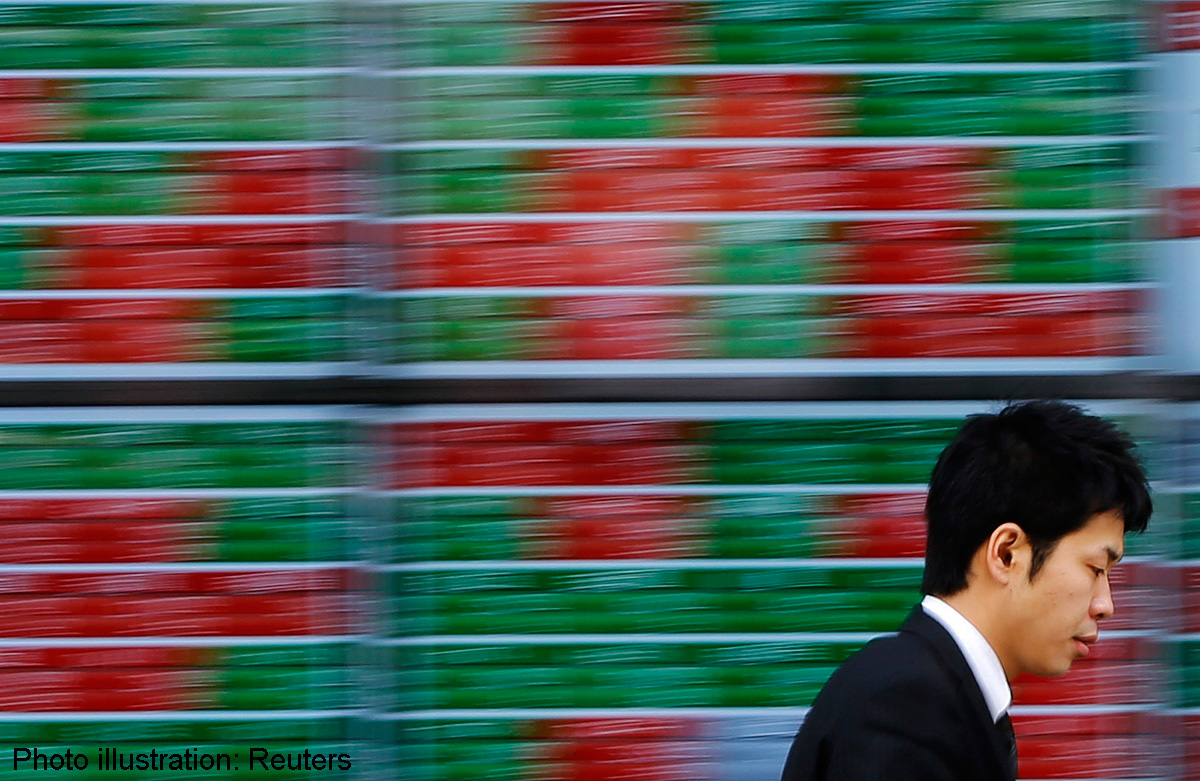 SINGAPORE - A retiree who gave his son shares in 1983, which are now worth $1.8 million, has lost a "bitter and personal" High Court fight to claw the money back.
Mr Robert Tan, 72, was given the shares by his mother and put them in the name of his son Andrew - then 16 - as a "gift".
But when the mother died five years ago, Mr Tan, senior, tried to claim the sum was his - sparking the long-running tussle which ended last week.
In judgment grounds released last Thursday, Justice Judith Prakash held the evidence showed "plainly" that Robert had intended to give the shares involved to his son at the time.
Research consultant Andrew, now 46, had argued that his father's sister Joscelyn Tan - the trustee of their mother's gift - should hand the money to him. Represented by lawyer S. Selvaraj, he dismissed his father's claims as "baseless" and argued that he was the legal owner.
Robert, defended by lawyer S. Magintharan, argued that Andrew had been holding the shares in trust for him and that he had intended to share the money between Andrew and his two sisters when they were older.
The judge accepted that while Robert may have intended to share the money between his children, he did not tell Andrew this. His son was also a minor at the time the shares were placed in his name and therefore incapable of being a trustee.
She said that Robert "could only claw back his interest in the gift from his son if he could prove it was not his intention to make a gift".
However, Robert did not try to do this in court - despite the fact that he had never put in writing that he had earmarked the money as a present for all three children. "The formalities required to complete the gift had not been taken," said the judge. The fact Robert did not raise this was a "defect" in his case, she said, as it did not give the other party a chance to rebut the point.
The spat had been taken to court by 55-year-old Ms Tan. She was the youngest of nine children of the late Madam Yeo Siew Guat - the trustee of a block of shares known as the "950 trust" which was meant as a gift to her nine children in 1981.
The shares were split equally among Madam Yeo's nine children in 1983 with Robert giving his share to Andrew, who was studying in England.
The 950 shares were in a family-owned company named Tai Sing Realty which was eventually sold to an investment company. When Tai Sing was liquidated in 1987, assets representing the shares, including cash, became the "950 account".
By 2004 it was worth $13.5 million and when Madam Yeo died aged 92 in September 2009, her children decided to liquidate the 950 account and distribute the money. However, a month later Robert wrote to Joscelyn asking for his portion - worth $1.8 million - to be given to him instead of Andrew. He told her that she held the money in trust for him, not his son.
Evidence emerged that Robert had made a bid in 1992 for Joscelyn to amend the ownership of his son's share so that it reflected it was owned jointly by Andrew and his two sisters. Joscelyn was unable to do this because Andrew did not give consent.
Ms Tan, represented by lawyer Michael Loh, said she had no choice but to go to court to settle the case as talks between father and son to settle it amicably broke down in 2012.
Ms Tan added she had acted "within reason to encourage negotiations" between the feuding parties and found herself, "through no fault of her own, caught in a bitter and personal" spat.
"She had done her best to get the defendants to meet and sort out the conundrum but they did not respond to her requests," noted Justice Prakash. The judge found Madam Yeo had left the money as a gift to her nine children as part of her estate planning and to reduce the burden of estate duties.
The judge held that Joscelyn acted reasonably in starting this suit and ordered Robert to compensate her for the costs of the case. She also held that Robert had to pay costs to his son.
vijayan@sph.com.sg

Get a copy of The Straits Times or go to straitstimes.com for more stories.