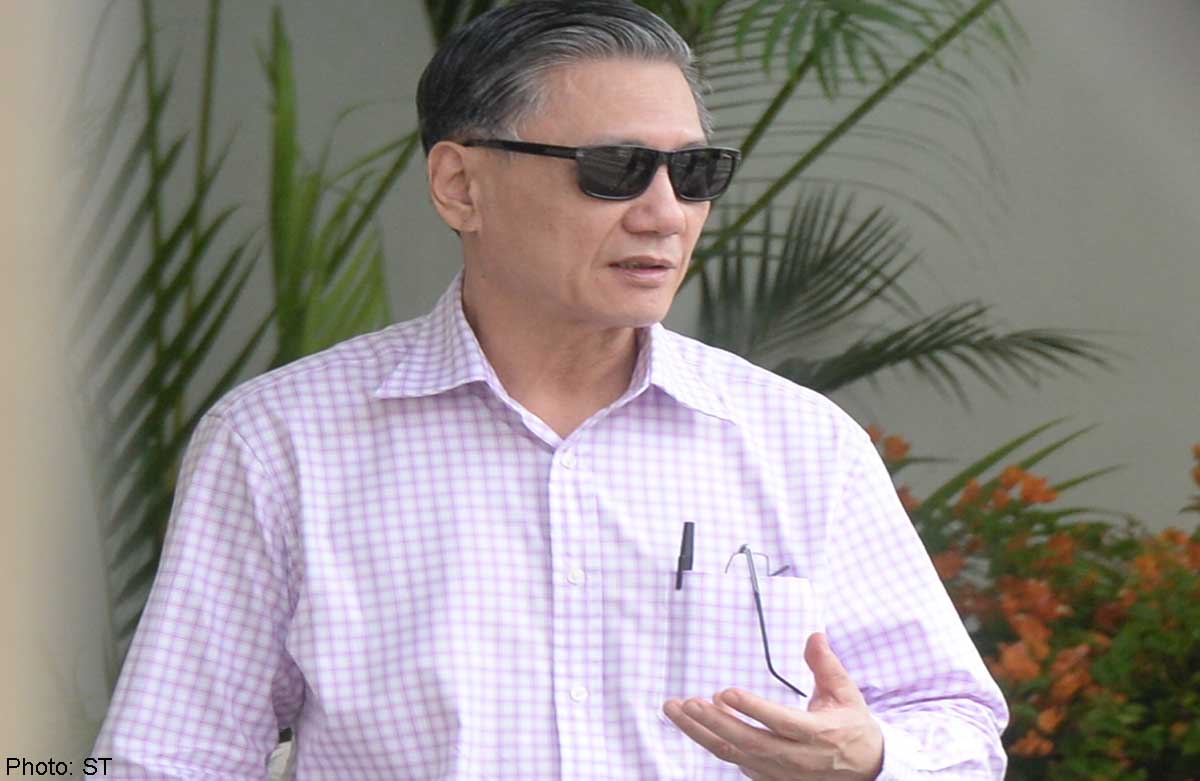 A retiree who asked a reluctant train commuter to give his priority seat to an elderly woman got into a dispute, which escalated into a fight with serious injuries caused to the victim.
Yesterday, Wong Shih Cher, 64, was jailed for two weeks after he admitted to punching dealer Ng Keh Hwee, 35, repeatedly at Novena MRT station.
Deputy Public Prosecutor Vincent Ong told the court last month that the duo were on the North-South Line on July 9 last year when a dispute erupted over Mr Ng's reluctance to give up the priority seat he occupied to an elderly woman who was standing up.
When the train reached Novena, Wong brushed past Mr Ng while alighting. Unhappy that he did not apologise, Mr Ng shouted at Wong before both got off to discuss the matter.
Mr Ng poked his finger at Wong's chest and a scuffle broke out. Wong hit Mr Ng, who pushed him to the ground.
Wong got up and punched Mr Ng twice in the face, and also tried to hit the victim with his knee. He stopped only when bystanders told him that Mr Ng was bleeding.
The assault was captured on closed-circuit television.
Mr Ng suffered facial and nose fractures as well as cuts on his right eyelid and cornea. He was hospitalised for three days and on medical leave for four months from July to November last year.
He needed two operations on a broken nose and was assessed to likely have residual scarring and mild facial deformity. Wong has paid Mr Ng's medical fees of about $5,700.
Wong's lawyer Tan Hsuan Boon said Wong's accidental contact resulted in Mr Ng's aggressive behaviour towards his client. He said Mr Ng's provocation was "persistent and extreme".
"Our client was fearful that if there was any physical altercation, he would be physically injured," he said.
But DPP Ong said, ironically, it was Wong, fearful of being injured, who inflicted grievous injuries on the victim.
It was aggravating that the offence occurred in a public place, he said, adding that there was public disquiet caused by Wong's action. While agreeing with Wong's lawyer that the offence was not pre-meditated, District Judge Adam Nakhoda noted that the injuries were not minor.
He was not convinced that the degree of provocation was sufficiently grave to warrant the reaction.
Wong could have been jailed for up to two years and/or fined up to $5,000 for voluntarily causing hurt.

This article was first published on July 18, 2014.
Get a copy of The Straits Times or go to straitstimes.com for more stories.