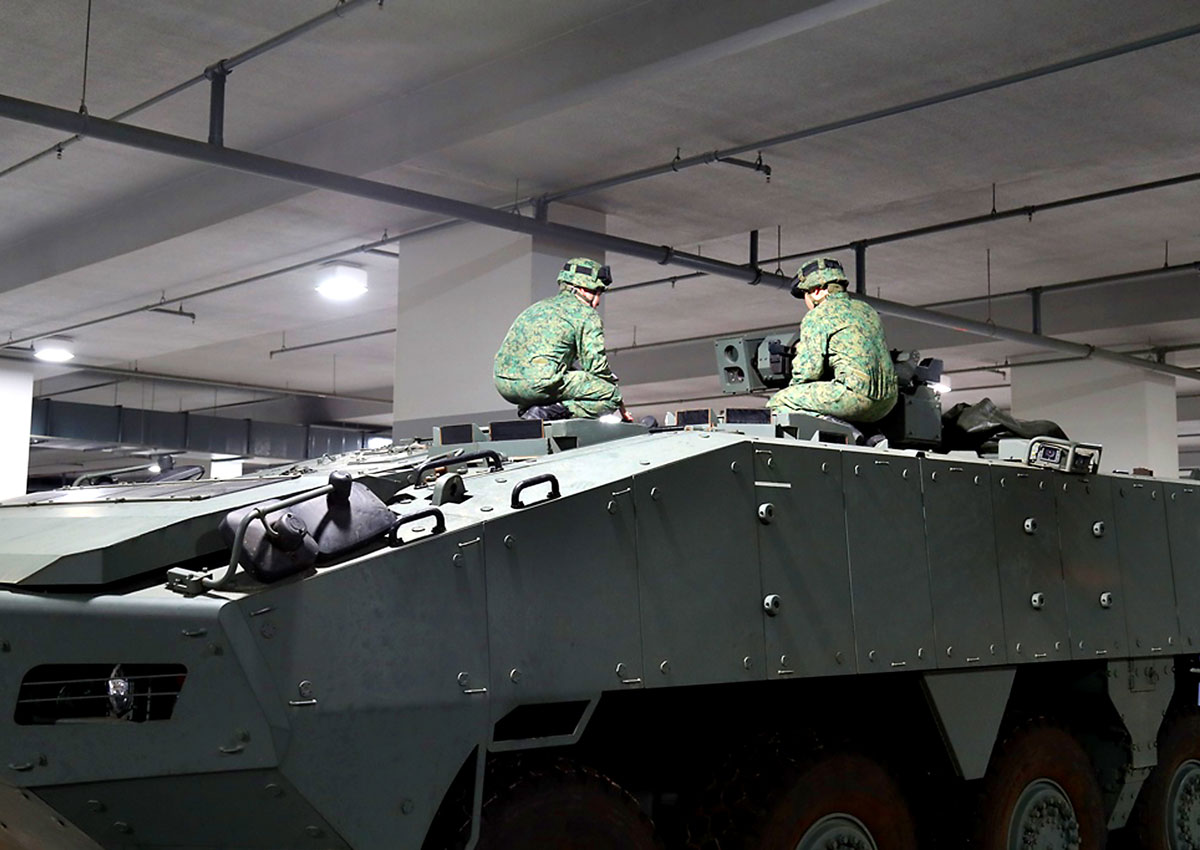 The nine armoured vehicles which Hong Kong recently returned to Singapore will be deployed for training soon.
The Singapore Armed Forces (SAF) has completed serviceability checks and maintenance of the Terrex Infantry Carrier Vehicles and other equipment which were shipped back on Jan 30, the Singapore Army said on Monday.
Giving an update on its Facebook page, it added that the infantry troop carriers will be deployed for training "shortly", though it did not specify when.
On Nov 23 last year, Hong Kong Customs seized the nine Terrex vehicles which were on an APL container ship that was in transit in Hong Kong, en route from Taiwan to Singapore. The Singapore-made vehicles had been used in a military exercise in Taiwan, and were being shipped home.
Media reports had said earlier that commercial shipper APL did not have the appropriate permits for the vehicles.
On Jan 24, Singapore's Foreign Affairs Ministry said that Hong Kong Chief Executive Leung Chun Ying had replied to an earlier letter from Prime Minister Lee Hsien Loong, to inform him that the Hong Kong authorities had completed their investigations and would release the held vehicles and equipment.
The Terrex vehicles left the Hong Kong port on Jan 27 on an APL ship, arriving in Singapore three days later. Hong Kong Customs said that APL could face criminal charges for a suspected breach of the law.

This article was first published on Feb 9, 2017.
Get a copy of The Straits Times or go to straitstimes.com for more stories.