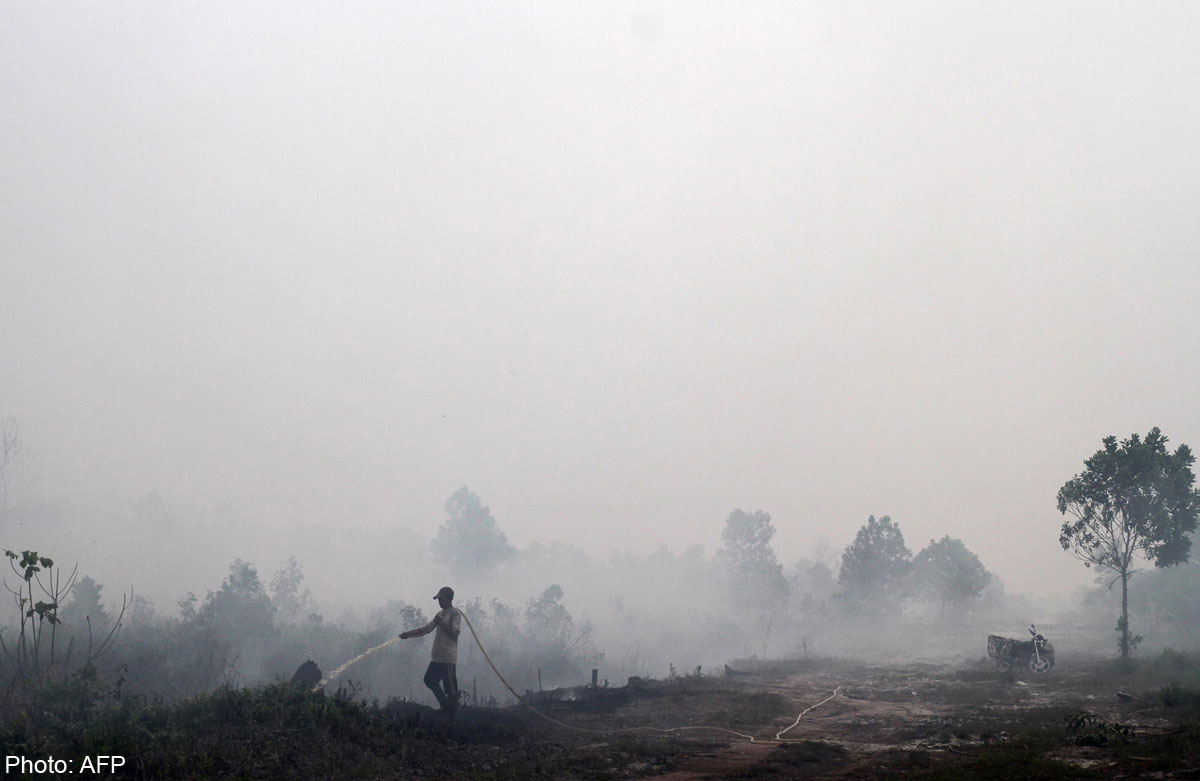 The Indonesian province of Riau has turned to Jakarta for help after smog and forest fires covered most of the Sumatra island, officials said.
The province declared a state of emergency starting on Wednesday and has asked the central government for help to combat the problem, the Bangkok Post reported.
The emergency status allows officials to tap on funds set aside to better tackle natural disasters and seek help from the central government, among others.
Smoke from forest fires in Sumatra is an annual dry-season hazard that often affects neighbouring Malaysia, Singapore and Thailand.
Governor Annas Maamun told reporters on Wednesday that the province has requested the central government to send aircraft to help control the fires.
Indonesia's National Disaster Management Agency is expected to respond soon. Disaster officials said only cloud seeding by aircraft will help extinguish severe peatland fires thoroughly. Water-bombing by helicopters will only eliminate surface fires while the peat underneath continues to burn, they add.
The combination of low visibility and strong winds from the north-east is also hampering efforts, Antara News Agency cited Bengkalis regency disaster head M. Jalal as saying.
CLASSES CANCELLED
In Pekan Baru, capital of the province, schools were ordered to cancel classes up to Primary Four for the rest of the week.
Education authorities are deciding whether to cancel classes for older students as well.
Flights were also delayed by several hours due to low visibility at the airport.
Meanwhile, seven of the 12 districts in the province have been affected by smog.
More than 22,000 Riau residents have suffered respiratory problems because of the pollution, Antara news agency quoted the governor as saying.
Get The New Paper for more stories.