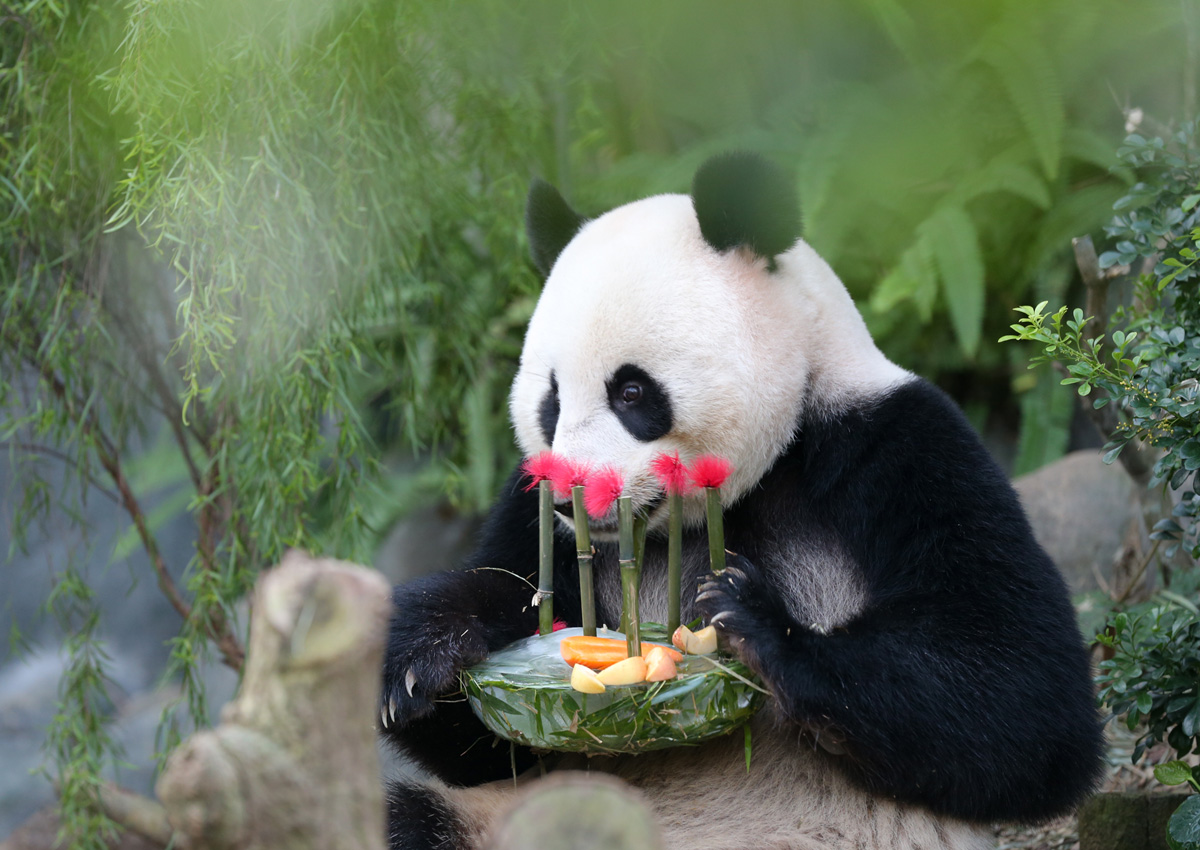 SINGAPORE - Celebrate with Kai Kai and Jia Jia at Panda Party 2015! This party marks the third anniversary of the pandas in Singapore, and also celebrates Jia Jia turning seven on September 3, and Kai Kai turning eight on September 14.
In the spirit of the celebrations, children born in 2007 and 2008 will be given free entry to the River Safari in September. The free admission is extended to Singaporeans, permanent residents, and long-term visit pass holders.
To kick off the activities, River Safari will hold a private birthday bash for Kai Kai and Jia Jia on September 3. 10 lucky panda fans, selected through a social media contest, will be invited to this special event.
River Safari will also be holding a Panda Party week of activities from September 5 to 13 to celebrate their birthdays and increase awareness on the plight of the endangered pandas.
Children can look forward to interactive booths to enjoy panda arts and crafts, from face painting to clay modelling activities. They will also get the opportunity to feel a panda skull replica, or even get a whiff of panda poo to learn how much bamboo the bears digest in their diets. Visitors can also enjoy one-for-one promotions on exclusive panda merchandise, as well as panda-licious treats from the Mama Panda kitchen.
Catch the antics of Kai Kai and Jia Jia as they receive birthday treats created by keepers to encourage the bears to display their natural behaviours.
Earlier in the year in April, both Kai Kai and Jia Jia displayed breeding behaviours for the first time, and were brought together to mate after vets and keepers had successfully triggered breeding behaviours through controlled lighting and temperature in Giant Panda Forest. During the Panda Party week, visitors will get to hear from a panda reproductive expert from China, and learn more about the artificial insemination procedure commonly conducted on pandas.
To support the pandas and wish them a happy birthday, fans can upload photos on Instagram of hearts along with the hashtag #JiaJiaturns7 for Jia Jia and kisses with the hashtag #KaiKaiturns8 for Kai Kai.
andrewg@sph.com.sg