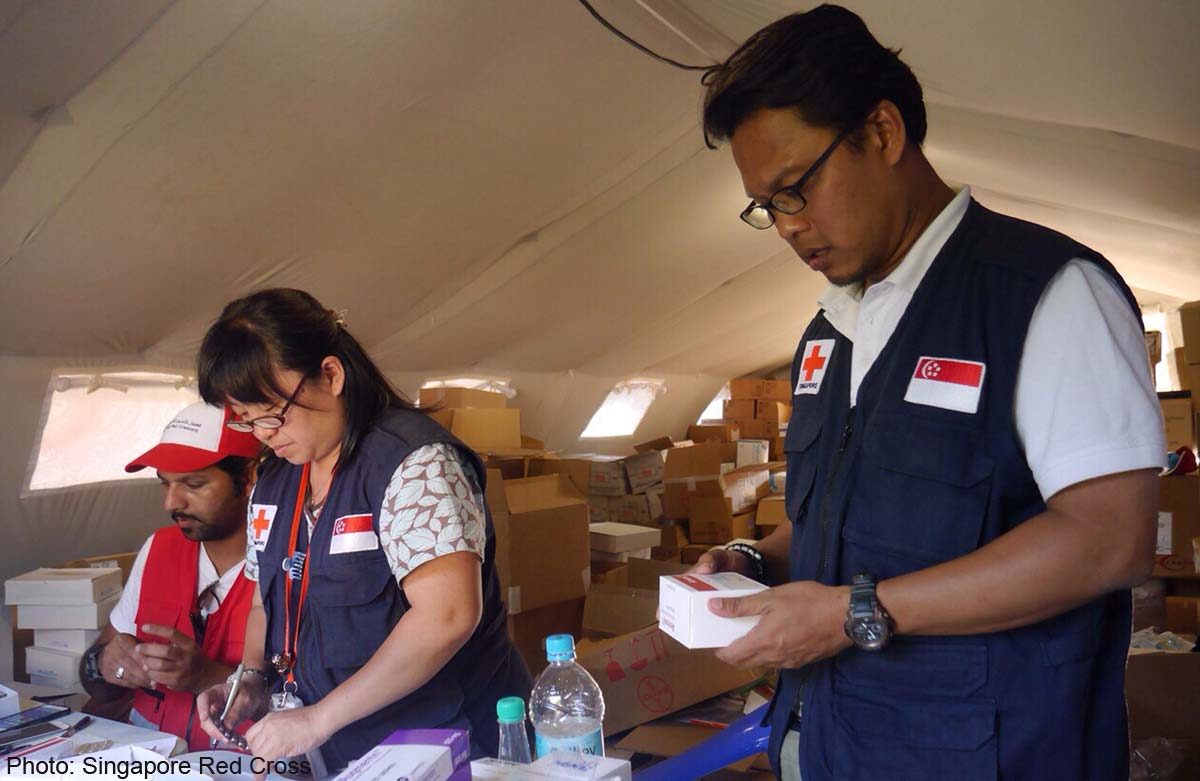 SINGAPORE - The Republic of Singapore Air Force (RSAF) airlifted more humanitarian aid supplies worth $150,000 to Nepal this morning to provide relief for victims of the earthquake that struck Nepal on Apr 25.
The aid supplies include tents, blankets, portable lights and food, said MINDEF in a statement on Saturday.
The supplies were handed over to a representative of the Nepalese Army by the Singapore Armed Forces (SAF) Mission Commander, COL Lim Kwang Tang, Director of Changi Regional Humanitarian Assistance and Disaster Relief Coordination Centre (RHCC).
To date, the RSAF has operated a total of nine flights into Nepal since April 26 to transport personnel, equipment and relief supplies as well as to evacuate Singaporeans.
The SAF medical team has worked with the Ministry of Health as well as the Royal Brunei Armed Forces to treat more than 2,000 patients for injuries sustained in the earthquake, disaster-related illnesses and common ailments.
The Changi RHCC has also been working closely with the Nepalese Army to support them in coordinating relief efforts using the Changi RHCC's OPERA Command and Control Information System.
Following Nepal's request for international assistance teams to depart the country, the SAF is preparing to return to Singapore in the coming days.
Defence Minister Ng Eng Hen commended the SAF in a Facebook posting yesterday and thanked them for their relief efforts.
debwong@sph.com.sg