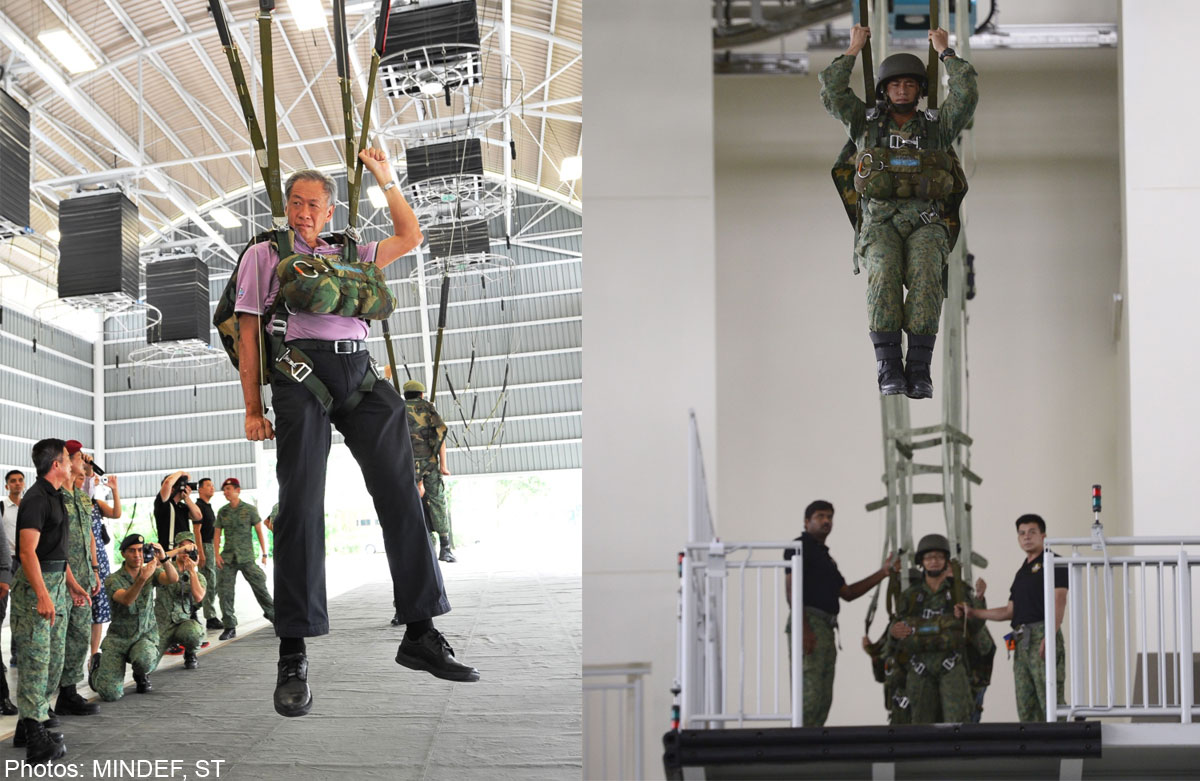 SINGAPORE - Airborne troopers from the Singapore Armed Forces will now have the latest technology to enhance the realism, effectiveness and efficiency of its airborne training.
The Airborne-Trooper Training Facility (ATF), which was opened by Defence Minister Dr Ng Eng Hen today afternoon (Monday) at Pasir Ris Camp, comprises of the Parachuting Training Facility (PTF) and the Rappelling Training Facility (RTF). These two facilities help train soldiers for basic airborne, and heli-rappelling & heli-roping insertions respectively.
The Ministry Of Defence (MINDEF) said in a statement that its trainees are able to experience realistic flight time, landing and ground drag through the PTF, which simulates a realistic experience from complete aircraft exit to landing.
Mockups with the actual interior dimensions and layout of three aircraft, the Hercules C-130, Fokker-50 and Chinook CH-47, were built in the ATF. These aircrafts are used by the SAF for its airborne troopers. 
The all-weather RTF will allow soldiers to progress from basic to advanced rappelling within the same facility.
Conceived to be located in Pasir Ris Camp to serve all Commando training schools, as well as operational units from the Commando Formation, the ATF was developed and designed by the SAF in partnership with Defence Science and Technology Agency (DSTA).
"The ATF is part of the SAF's 3rd-generation training transformation effort," MINDEF said.
The current Parachuting and Rappelling Training facilities in Hendon Camp have been in use since the early 1990s.
grongloh@sph.com.sg