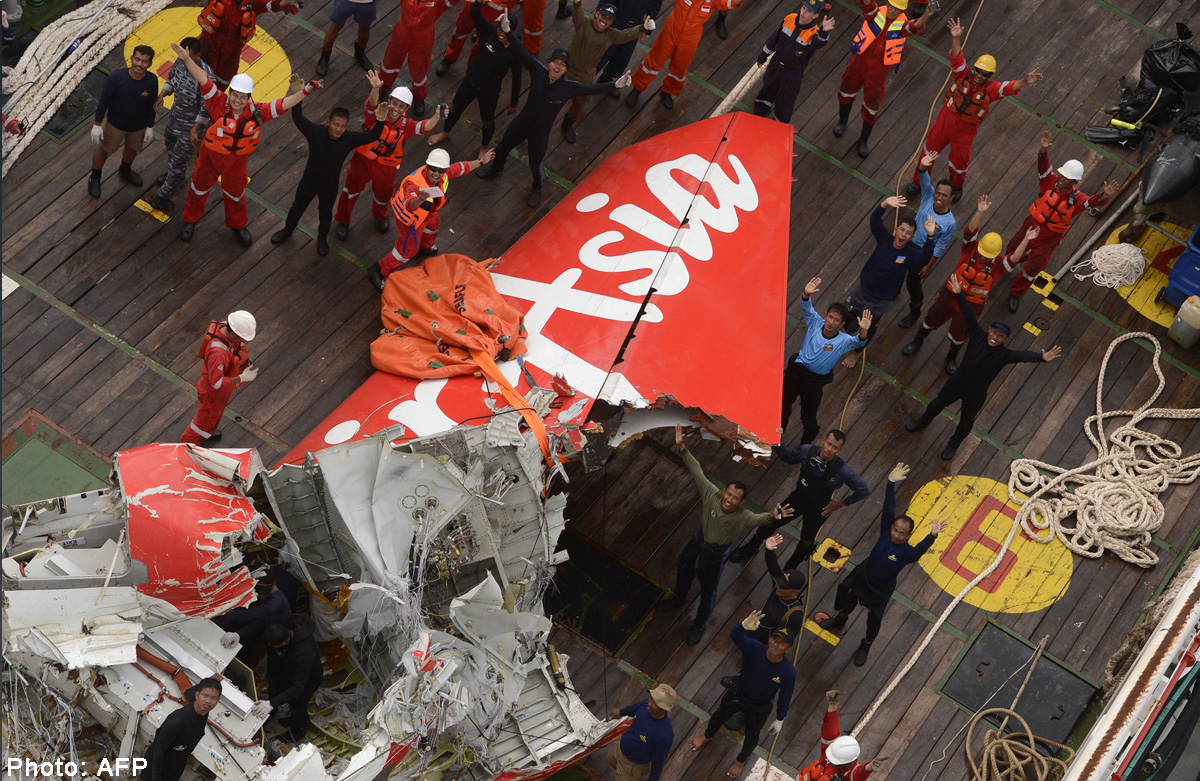 SINGAPORE - The Singapore Armed Forces (SAF) has said on Saturday that it will continue to be committed to the Indonesian-led multinational search operation of doomed AirAsia flight QZ8501.
The SAF said that in order to augment the underwater search, a 6-man Autonomous Underwater Vehicle (AUV) team was transferred to MV Swift Rescue from Endurance-class landing ship tank RSS Persistence, which will depart for Singapore Saturday evening.
The Republic of Singapore Navy ships RSS Kallang, and MV Swift Rescue, together with the AUV team, will continue to support the underwater search operations.
Today, Indonesian search and rescue teams raised the tail of the Airbus A320-200 jet, which was found on Wednesday upturned on the sea bed about 30 km from the plane's last known location at a depth of about 30 metres.
Crews brought it up from the bottom with the help of air bags.
"It's currently being brought close to a ship and then it will be towed."
However, the black box that is typically carried near each plane's tail has not been found.
It could take up to 15 hours to tow the tail to land, reported Reuters.