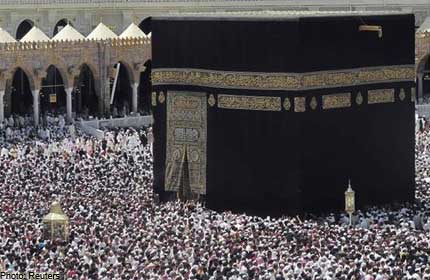 SINGAPORE - Only 544 places have been allocated to Muslim pilgrims from Singapore for the upcoming Haj season this year.
This is 20 per cent less than previous years, due to major development and upgrading projects in the vicinity of the Holy Mosque in Mecca. The reduction is applicable to all countries, said the Islamic Religious Council of Singapore in a statement on Thursday.
In response to an outbreak of the Mers coronavirus in the Middle East, the Saudi Health Ministry is advising elderly pilgrims, patients of chronic diseases, and children below 12 and pregnant women to consider postponing their pilgrimage this year.
Get The New Paper for more stories.