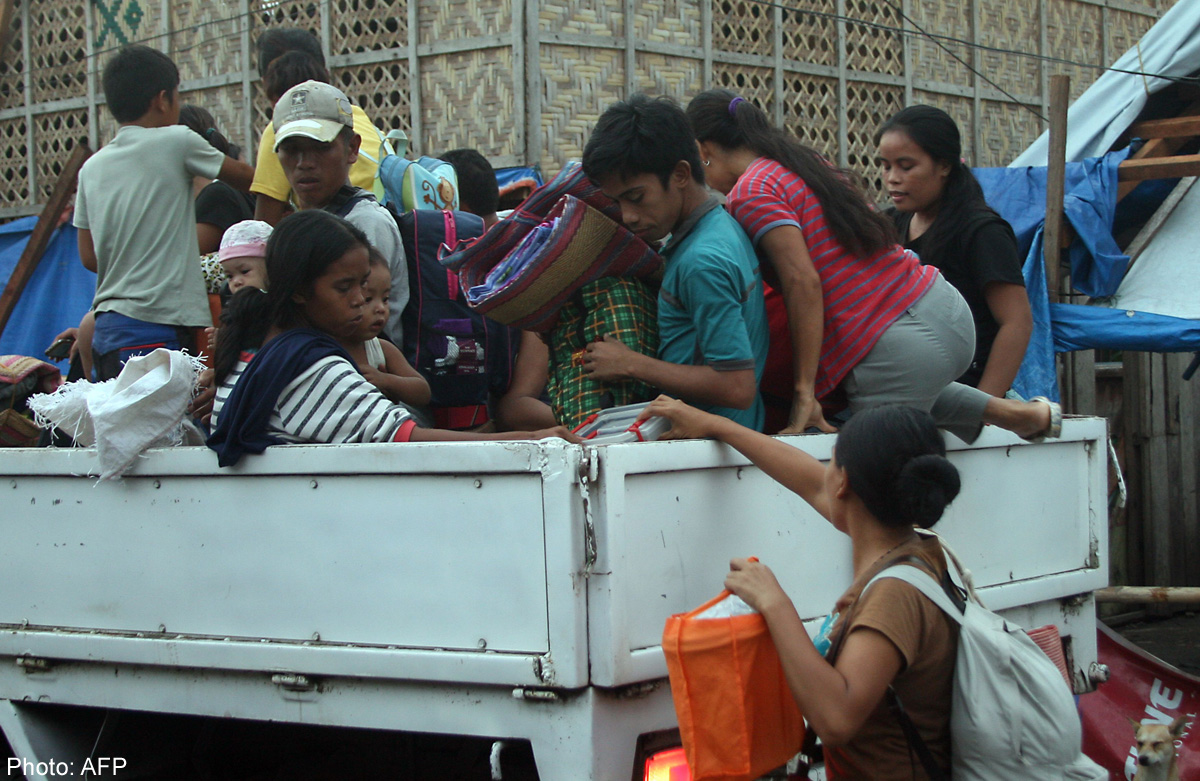 SINGAPORE - The Singapore Civil Defence Force has deployed an officer to the Philippines ahead of Typhoon Hagupit's landfall.
The officer is expected to be there for about two weeks.
Under the auspices of the ASEAN Coordinating Centre for Humanitarian Assistance (AHA Centre), the SCDF officer will be part of a six-man Asean-Emergency Rapid Assessment Team (ERAT).
One of the ERAT's primary functions will be to provide rapid assessment and determine the critical resources, such as tents, medical kits and sanitation facilities required for the areas affected by the typhoon.
AFP reported millions of people in the Philippines began seeking shelter in churches, schools and other makeshift evacuation centres on Friday as a monster typhoon bore down on the disaster-weary nation.
The storm, which would be the strongest to hit the Southeast Asian archipelago this year, is expected to impact more than half the nation including communities devastated by Super Typhoon Haiyan last year.
klim@sph.com.sg