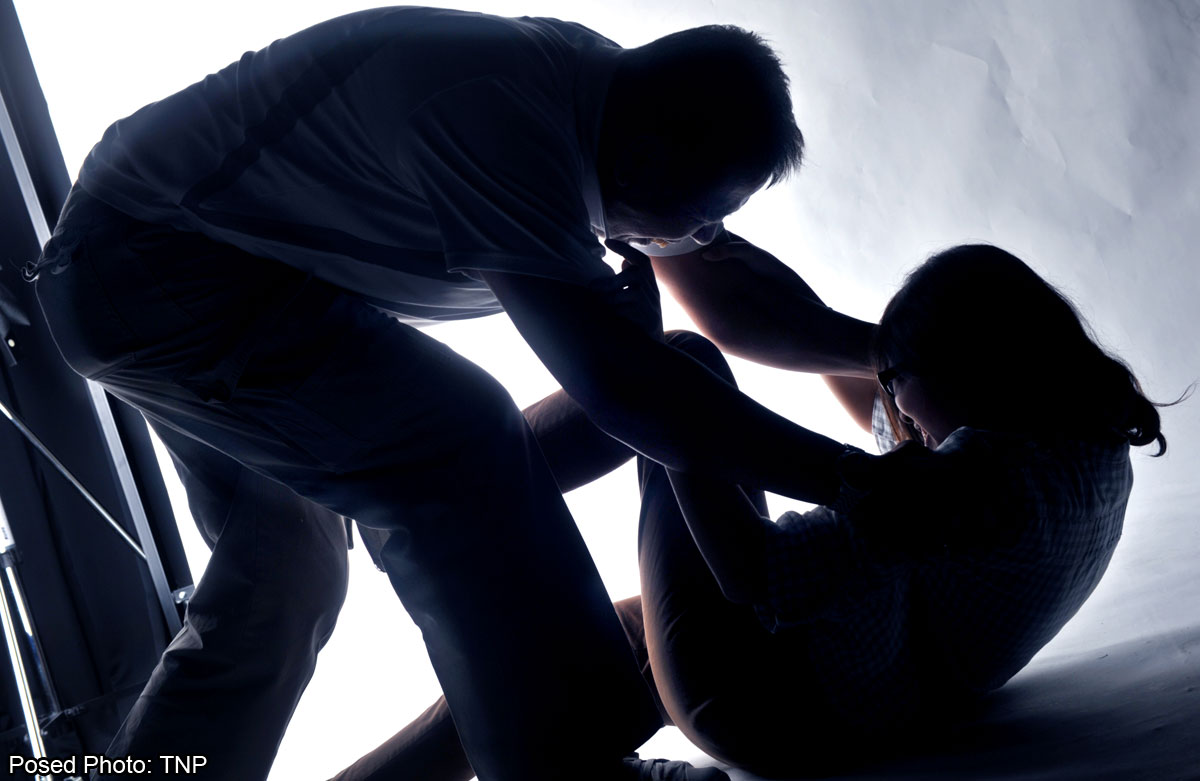 A woman attended an impromptu reunion at an old schoolmate's home against her better judgment - and ended up being subjected to a drunken sexual ordeal.
The 28-year-old believed other school friends would be at the Bukit Panjang flat but arrived to find only the host and another old classmate there.
After playing a series of drinking games, she passed out drunk. The two men went on to molest her and take photographs of her in various states of undress and in compromising positions.
Yesterday, the men, both 29, were convicted of various offences, following a trial lasting nearly 50 days.
They could face jail terms, fines, and caning for molesting and sexually assaulting the woman on April 18, 2009, between 2am and 7am. One of them could also be jailed for up to a year and fined, on each of 27 counts of insulting the woman's modesty by taking the photos.
None of the trio can be named to protect the victim's identity.
District Judge Marvin Bay found that the woman had not consented to the acts, despite claims by the host that she had willingly been intimate with both men, and agreed to the photo-taking. Pointing out that the pictures showed she was unconscious, the judge rejected the defence's argument that it was all a ploy by the woman to help her relationship with her then boyfriend, whom she had called as she was gradually coming to.
Judge Bay found the woman's testimony consistent and convincing.
She said she had been reluctant to attend the gathering but went anyway, keen to maintain contact with school friends.
After some catching up, she played drinking games with the two men, who she had known since 1998, and wound up having to drink more frequently than they did.
The victim, who had a low alcohol tolerance, eventually slipped into unconsciousness when she attempted to light a cigarette, the court heard.
During the stupor that followed, she remembered "giggling voices and camera flashes", and pain in her private parts that was backed up by medical examination.
As the alcohol wore off, the woman called other people, including her then boyfriend. She later made a police report. Her former schoolmates are expected to be sentenced on Jan 6 next year. Bail has been set at $20,000, and the men's passports have been seized.
This article was first published on November 25, 2014. Get a copy of The Straits Times or go to straitstimes.com for more stories.