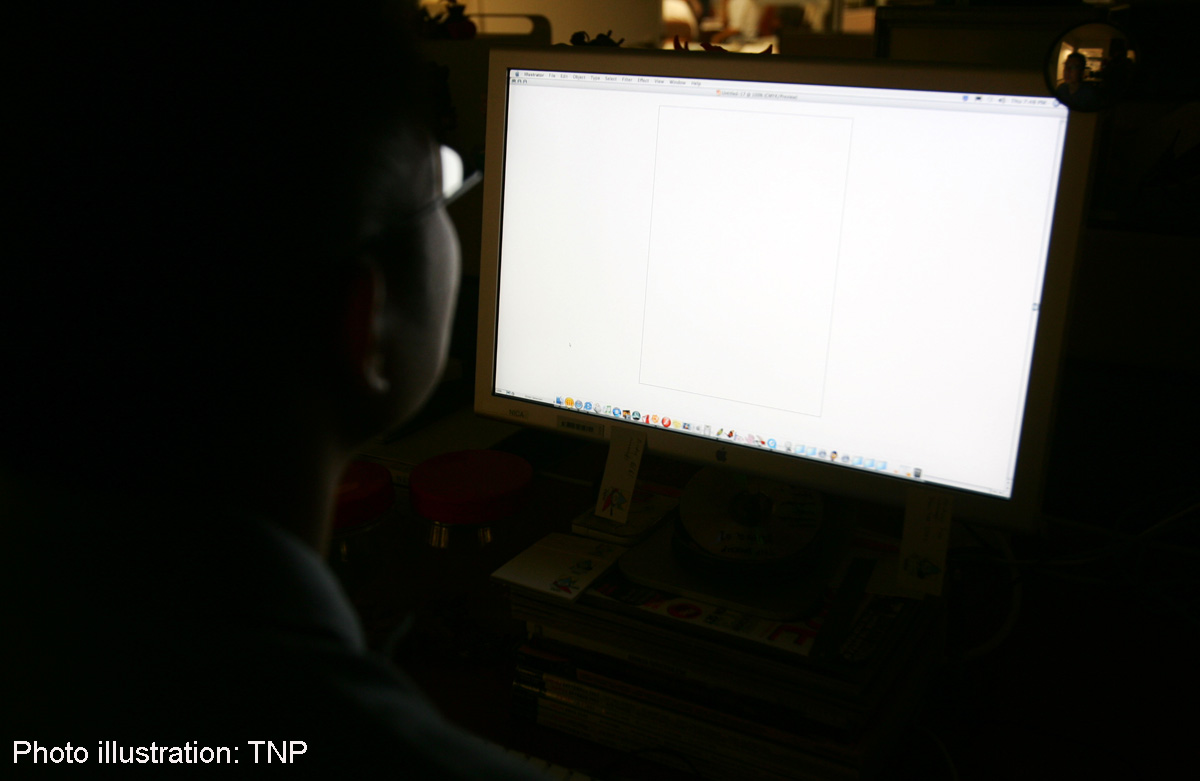 TEACHERS and counsellors in schools as well as institutes of higher learning such as polytechnics and universities are on the lookout for students who might be at risk from the threat of self-radicalisation, the Ministry of Education (MOE) has said.
Its comments yesterday come amid concerns over how some young people might be easily swayed by radical ideology that has been proliferating online, and which has led to a number of cases of students being radicalised here.
A ministry spokesman told The Straits Times in response to queries that teachers and counsellors "keep an eye out for students who are at risk of becoming radicalised". Guidance will then be provided to students who are seen as vulnerable to being influenced by extremist propaganda online, the spokesman added.
News of the arrest and detention of a 19-year-old Singaporean youth for terrorism-related activities, announced on Wednesday, has put the focus on the role of the community in detecting youth who might have been swayed by the proliferation of extremist material on the Internet.
The Ministry of Home Affairs revealed that M. Arifil Azim Putra Norja'i had planned to join the Islamic State in Iraq and Syria and, if he was prevented from leaving Singapore, intended to carry out attacks here, including to kill government leaders.
Another 17-year-old teen, who was not named, was also arrested for further investigation into the extent of his radicalisation.
In its reply, MOE highlighted measures that are already in place to help students be more discerning about online content. They include a cyber-wellness programme, implemented in schools since 2008. MOE said the programme "helps the students to be more aware of the negative aspects of online information, to make more informed and responsible decisions".
As for students in polytechnics and universities, the ministry said they are also given opportunities to discuss issues related to the responsible use of media and its potential misuse through "a mixture of compulsory and elective modules and institution-wide programmes".
In addition, students from primary to junior college levels also attend character and citizenship education classes in schools, where they are taught skills and values such as respect for one another, harmony and resilience.
Schools in Singapore also mark Racial Harmony Day annually to help promote inter-racial understanding among students.
Such initiatives are steps in the right direction, but psychologist Carol Balhetchet, senior director for youth services at the Singapore Children's Society, said a more targeted approach may be needed to "sieve out the handful" who may be more vulnerable.
"Putting warning signs, advising them from top-down is not going to work," she said. "We need to hear them, teachers need to talk to them. Maybe we can have a separate programme, like a workshop, in a smaller setting, so the engagement can be more individualised," she added.
MOE said students also participate in activities outside the classroom, such as dialogues with community leaders, to better understand the importance of social cohesion amid the terror threat.
Senior Parliamentary Secretary for Education Hawazi Daipi said schools and teachers will continue to work with parents and the wider community to instil the right values in students, "and to ensure that those at risk of being under the influence of radical ideology are detected early and given proper guidance and help."
wongsy@sph.com.sg

This article was first published on May 30, 2015.
Get a copy of The Straits Times or go to straitstimes.com for more stories.