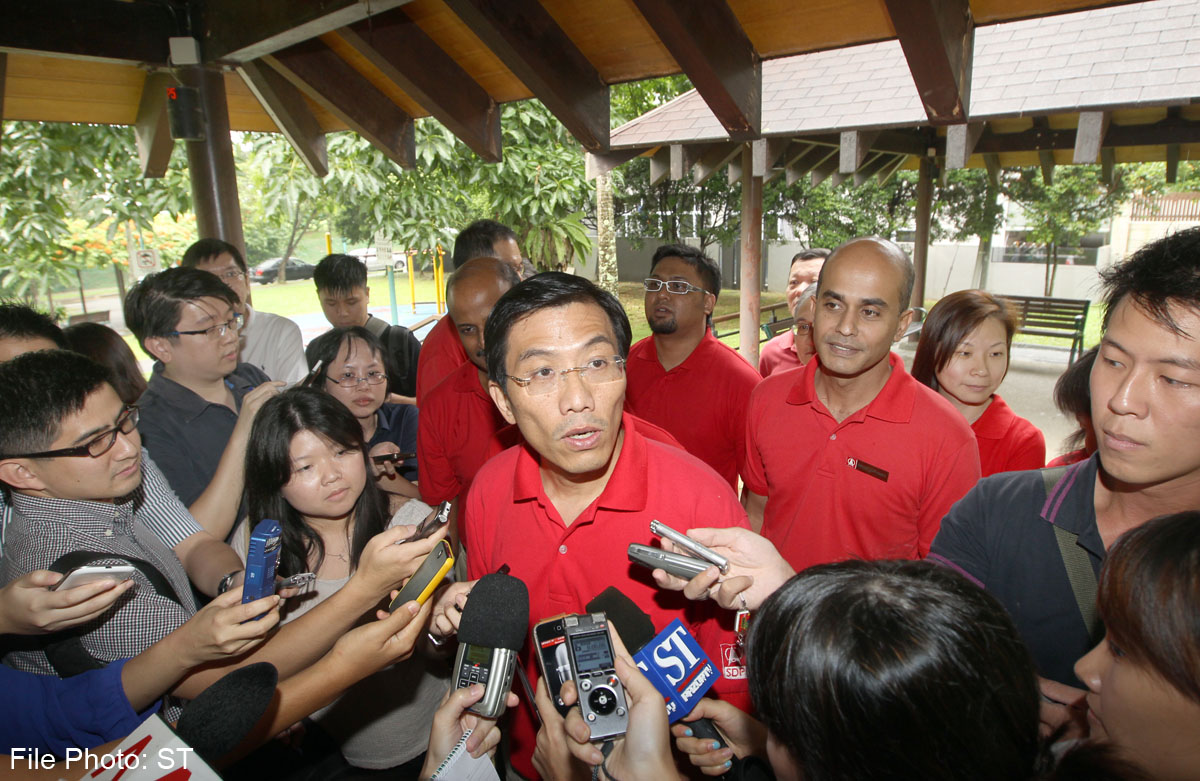 Anticipating that the general election will be held by the end of next year, the Singapore Democratic Party (SDP) announced yesterday that it will launch its campaign for the polls on Jan 10.
At the launch, the party will present its strategy and campaign activities, as well as its vision and direction for Singapore, it said on its website.
Explaining the timing, the SDP said the general election is "widely anticipated to be held at the end of next year". It added that, depending on circumstances, Prime Minister Lee Hsien Loong "may call for one as early as the second quarter of 2015".
"It is, therefore, not early at all for the SDP to step up our campaign and prepare ourselves for the much anticipated contest," said the party, which is led by secretary-general Chee Soon Juan.
"If we wait until elections are announced before we start increasing the tempo, it will be too late and we will have lost the battle."
The next general election must be held by January 2017.
Calling on supporters to take part in the Jan 10 event, the SDP said it had been hard at work conducting its ground campaign and drawing up alternative policies.
Singaporeans, it added, can give their views and get involved in the campaign at the launch, which will be held at Holiday Inn Atrium in Outram.
"We are now at the stage where we need to effectively communicate our policies and what we want to do for the country to our voters," said the party in its statement.
In the last general election in 2011, the SDP had a 36.8 per cent vote share in the constituencies it contested: Bukit Panjang SMC, Holland-Bukit Timah GRC, Sembawang GRC and Yuhua SMC.
But it did not win any seats. In all, the party received 4.8 per cent of the total valid votes.
The SDP said on its Facebook page that party members have been visiting residents in all four constituencies in the past few months.
Several parties, including the People's Action Party, Workers' Party and Singapore People's Party, could not be reached yesterday on when they would launch their election campaigns.
Mr Tan Jee Say, chief of newly founded Singaporeans First, said its current focus is on building up its membership.
charyong@sph.com.sg
This article was first published on Dec 6, 2014. Get a copy of The Straits Times or go to straitstimes.com for more stories.