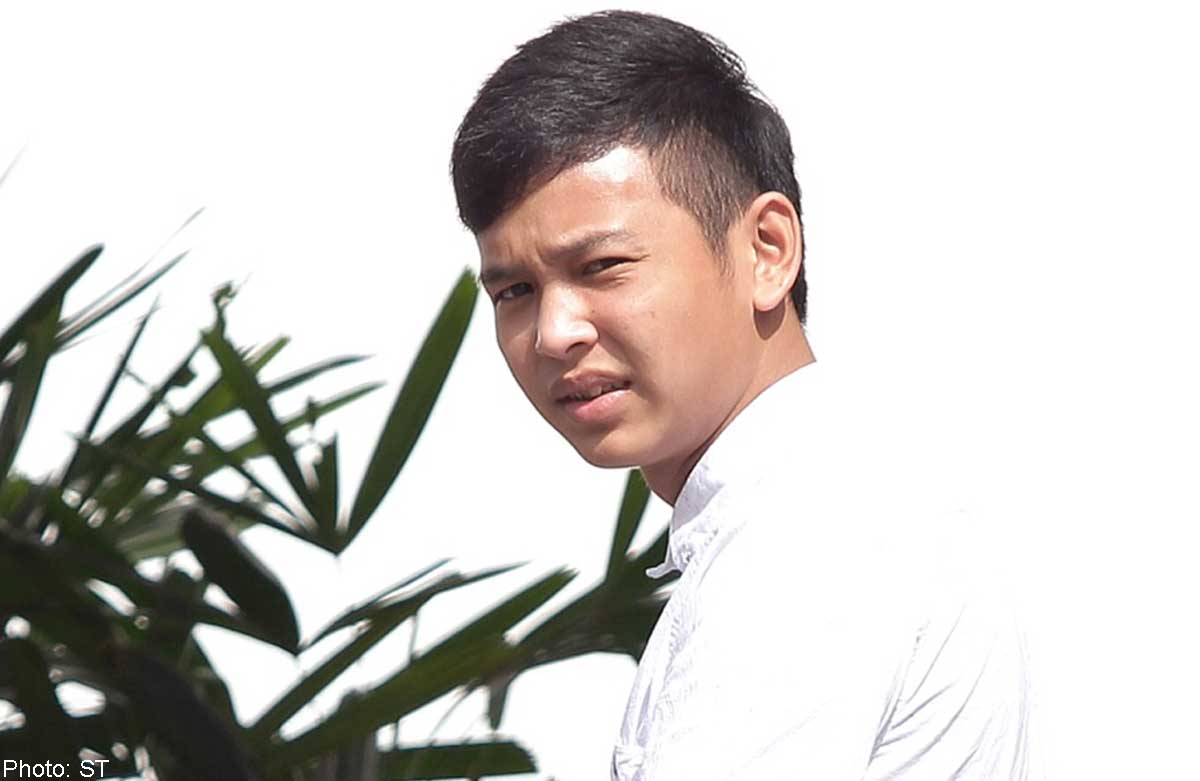 It started as an argument over queue-cutting.
It ended with one boy suffering a broken nose.
The incident occurred in a school and involved a Secondary 4 student, Jason Lim Jia Sheng, who was then 16, hitting a 13-year-old schoolmate.
The victim had been queueing for about 15 minutes in the school canteen on Jan 29 when Jason's friend, a 15-year-old boy, cut the queue.
When the victim told him off, they had a scuffle before being separated.
Jason, who was nearby, ran after the victim and attacked him.
Jason, who is now 17, was yesterday given 15 months' probation after pleading guilty to one count of voluntarily causing hurt.
A separate charge of disturbing public peace by fighting with another boy just outside his school in April last year was taken into consideration during sentencing.
Jason's parents are bonded for S$5,000 to ensure his good behaviour and must pay $1,364 in compensation to the victim.
He must also remain indoors between 10pm and 6am daily and perform 120 hours of community service.
As the other two boys involved in the incident are minors, they and their school, which is in the west, cannot be identified.
The court was told that after the 15-year-old boy jumped the queue, the victim told him to go to the rear. The queue-cutter replied: "You not happy ar?" and punched him on the right cheek.
The victim retaliated with a punch and other students intervened to stop the fight and separated them.
As the victim was walking away, Jason ran after him and used the heel of his right palm to strike the victim's face.
Deputy Public Prosecutor Stephanie Koh told District Judge Shaiffudin Saruwan that the blow caused the younger boy to fall and suffer a nasal fracture.
Bleeding
The police were notified about 10 minutes later that a student was bleeding and semi-conscious after being attacked.
Jason's lawyer, Ms Chow Wen Si, said in mitigation that Jason had acted on impulse and was still young.
Jason's parents, who were in court during sentencing, looked relieved when they heard that their son had been given probation.
Speaking to reporters outside the court, his father, who wanted to be known only as Mr Lim, said: "I will keep an eye on him, but he has to depend on himself."
For voluntarily causing hurt, Jason could have been jailed up to two years and fined up to S$5,000.

This article was first published on July 25, 2014.
Get The New Paper for more stories.