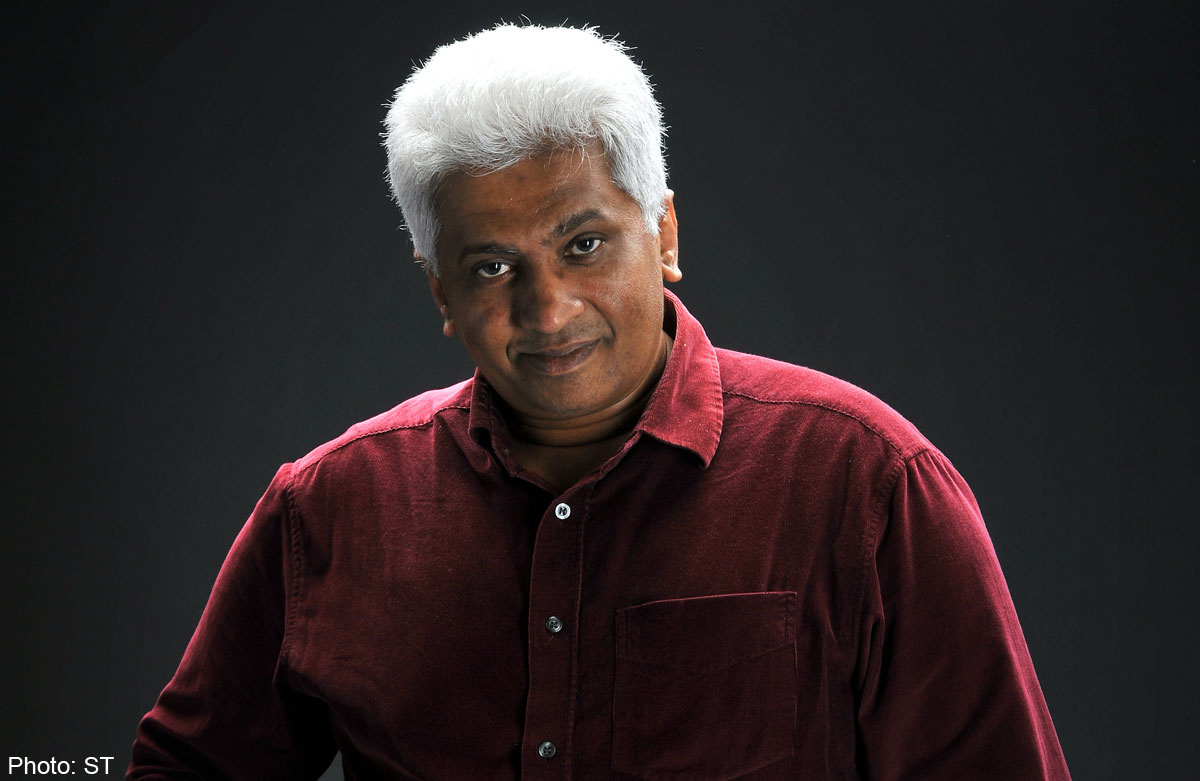 SINGAPORE - Artists have responded strongly to the Media Development Authority's (MDA's) Arts Term Licensing Scheme, with several calling for a boycott.
The scheme aims to cut red tape by allowing individuals and companies to self-classify performances with age-appropriate ratings according to MDA guidelines. It kicks off with a pilot run in July. Public consultation for the scheme is ongoing and will close on Friday.
Artists argue that it passes the responsibility of censorship from the MDA to the artist, effectively encouraging self-censorship. They are also wary of penalties they would incur for misclassifying a performance.
Mr T. Sasitharan, a former Cultural Medallion recipient who heads the private Intercultural Theatre Institute, said in an online statement: "All artists should emphatically reject and refuse to participate in the MDA's new self-classification or co-regulation scheme."
Among the reasons he gave are that the scheme "is morally unconscionable because it forces the artist to self-censor", and that "it amounts to the state policing the arts by proxy".
Under the scheme, set to roll out fully early next year, artists can apply for two types of licences, but participation is optional.
Tier 1 licences allow for the self-classification of General-rated performances, suitable for all ages, which made up about 90 per cent of the 1,200 arts entertainment licences MDA issued last year.
However, unscripted performances, or those touching on race, religion or politics, will still have to be submitted to the MDA for licensing.
Tier 2 licences allow for the self-classification of all performances rated up to R18 - restricted to those aged 18 and above - but unscripted and outdoor performances with an Advisory, Advisory 16 or R18 rating will have to be licensed by the MDA.
Chetra Sinnathamby, MDA's director of content and standards (films, video games and arts), said: "The objective of the optional Term Licensing Scheme is to empower industry players to classify the performances and events which they stage, while being mindful of prevailing community standards and expectations."
This article by The Straits Times was published in MyPaper, a free, bilingual newspaper published by Singapore Press Holdings.

Get a copy of The Straits Times or go to straitstimes.com for more stories.