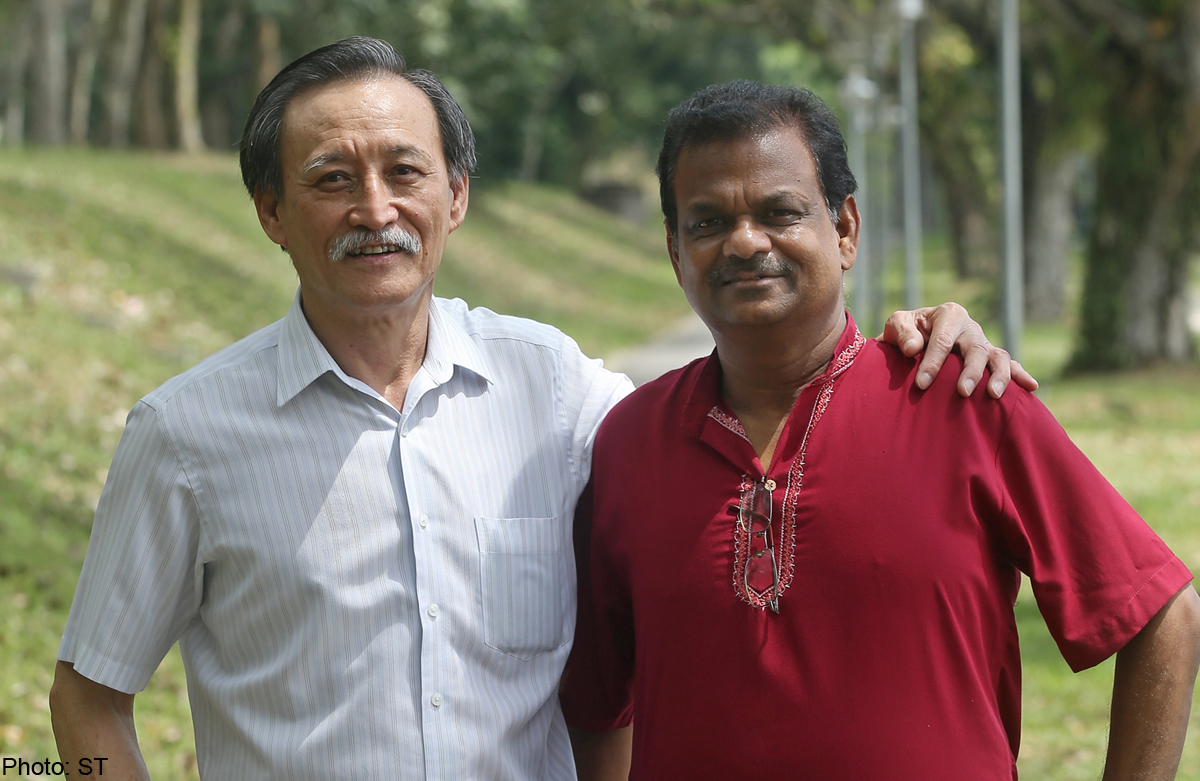 GROWING up in Sembawang in the 1960s, Mr Gurusamy Selvaraj did not own a watch.
But he could tell the time from a daily siren, which sounded at regular intervals, from the then British naval base.
The most important one was at 4pm, which meant that his father, who worked as a driver at the dockyard, would be knocking off.
"I played a lot at the beach and fished in the drains. The 4pm siren meant it's time to run back home, clean up, and take your book... and pretend to read," quipped Mr Selvaraj, 58, a deputy director in sales and marketing.
Mr Selvaraj is among 50 long-time residents whose stories recount the rich history of Sembawang, and whose anecdotes and photographs are captured in a book launched yesterday.
The 96-page Chronicles Of Remembrance offers insight into Sembawang's heritage, once home to a naval base (now the Sembawang Shipyard) and one of Singapore's last kampungs.
The book was compiled from interviews done by polytechnic students and volunteers from the Sembawang GRC.
A total of 1,500 copies of the book, which contains a preface by President Tony Tan Keng Yam, were printed.
Free copies were given out to 800 residents, while a number will also be placed in libraries, universities and polytechnics.
The book was launched by National Development Minister and Sembawang GRC MP, Khaw Boon Wan, at Sembawang Community Centre. Mr Khaw in his speech yesterday also noted that it was the Housing Board's 55th anniversary yesterday.
On HDB's success, he said: "Ninety per cent of Singaporeans own their own flats."
Referring to young people who worry about never being able to own a flat, he added: "That is rubbish... Every Singaporean will be able to afford their own home. And that's because of (the Central Provident Fund), that's because of HDB, and that's because of good government."
adrianl@sph.com.sg

This article was first published on Feb 02, 2015.
Get a copy of The Straits Times or go to straitstimes.com for more stories.