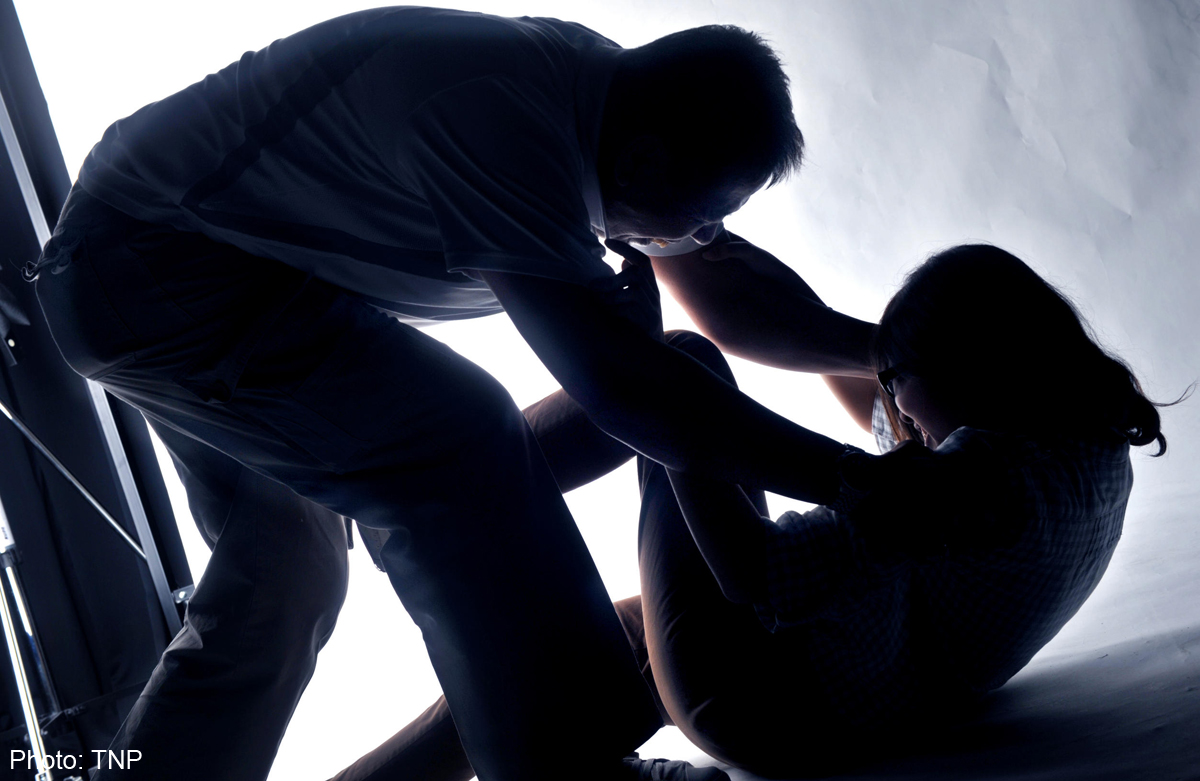 SINGAPORE - A serial rapist, whose victims passed out after drinking alcoholic shots he offered them, denies spiking their drinks and claims the women drank themselves into a stupor.
But a senior consultant psychiatrist, testifying in court, told the High Court on Wednesday that the symptoms shown by the women could not have been caused by alcohol alone.
Dr Munidasa Winslow, questioned by the prosecution, said the effects were most likely the result of alcohol and some other intoxicating substance, possibly Dormicum, a sleeping pill.
The addictions specialist was testifying in the long-running case of Azuar Ahamad, 43.
In 2012, Azuar admitted to raping, sexually assaulting or molesting 22 women in the space of 14 months.
However, he denies the prosecution's allegation that he drugged his victims with sleeping pills he obtained from doctors.
The dispute over whether he had spiked the victims' drinks is a key point in the ongoing hearing - last heard in April last year and resumed this week - to determine his sentence.
Azuar found his victims through social networking portals and met them at nightspots. He raped or molested them in hotels or at their homes between July 2008 and August 2009.
He also recorded footage of the victims with his cellphone.
Four victims said they "blacked out" after drinking shots he offered and had no memory of what happened while they were unconscious.
The footage showed three of them lying on a bed with their eyes closed.
The fourth seemed to be staring blankly ahead and could move slightly but lacked coordination.
All were unresponsive when he violated them.
On Wednesday, Dr Winslow said the women would have to take at least 10 standard drinks to end up in such a state of stupor.
The women, who were experienced drinkers, consumed between one and four drinks before taking the shot offered by Azuar.
Dr Winslow was then asked which of three scenarios most likely caused such effects: alcohol alone, sleeping pills in each drink they took, or sleeping pills in the final shot.
He said the alcohol consumed by the women would not cause such effects.
And the second scenario was unlikely as Dormicum is fast-acting; the women would have passed out earlier if it was in the other drinks.
He said the effects were most likely caused by sleeping pills in the last shot.
Earlier in the hearing, the court heard that Azuar amassed hundreds of sleeping pills from seven doctors after complaining of insomnia.
Assuming he took the maximum daily dose, he still had surplus pills, the court heard.
But Dr Winslow said that given Azuar's long history of Dormicum use, he probably took more than the prescribed dose.
selinal@sph.com.sg

Get a copy of The Straits Times or go to straitstimes.com for more stories.