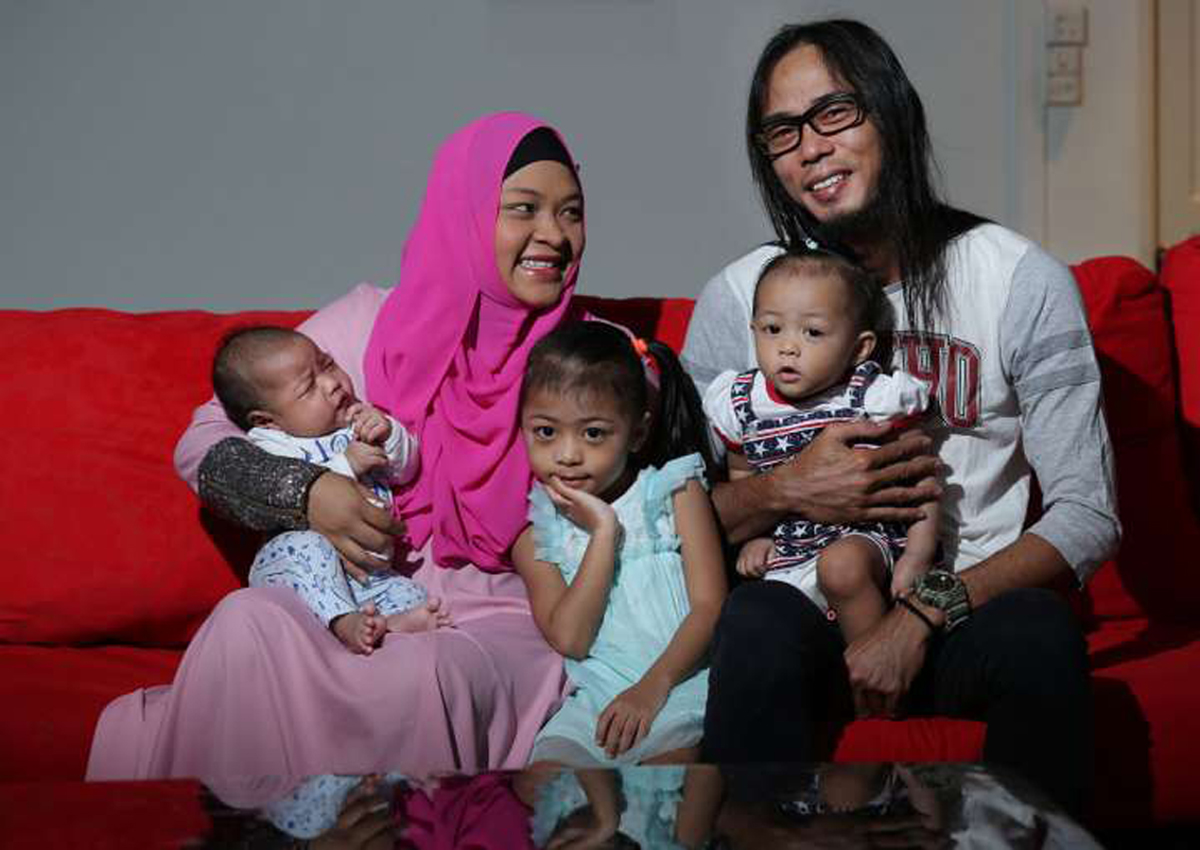 The Goat has trumped the Dragon.
But will the Monkey be able to do the same or was last year's baby boom simply down to the SG50 benefits given to new parents?
There were at least 33,793 new babies at the end of the Jubilee year - the highest number in 12 years. It edged out the 33,238 babies born in the Dragon Year of 2012, considered an auspicious time to be born in, according to the Chinese zodiac. These figures refer to babies with at least one Singaporean parent.
The increase has surprised fengshui master David Tong, who says Chinese couples tend to shy away from having children in the Year of the Goat, as goats are believed to be passive and indecisive.
The last Goat Year in 2003 saw 37,633 babies born, but the figure had been declining since.
"I am sure the SG50 celebrations, the Jubilee Baby gifts, and enhanced Marriage and Parenthood measures have all contributed to the increase," said Professor Jean Yeung, director of the Centre for Family and Population Research.
She said it might be too early to say if this marks an upward trend in the nation's birth rates. 
"We have no data to do proper policy impact evaluation, so nothing can be said for certain whether the policy changes made a difference or how large the impact may be."
Parents received a cash gift of $8,000 for the babies born on or after Jan 1 last year - an increase of $2,000 for the baby bonus. The Medisave grant for newborns was increased by $1,000 to $4,000.
In addition, parents received a special SG50 baby gift set, worth about $200, that contained a special medallion, shawl, baby sling, diaper bag, scrapbook, family photo frame, baby books and clothes.
A doubling of the one-week paternity leave also kicked in last year, as part of enhancements to the Marriage and Parenthood Package announced by Prime Minister Lee Hsien Loong last August.
These policies certainly helped parents who had a child last year.
For instance, Madam Lydiawati Ibrahim, 33, had not one, but two SG50 babies last year. Both of them were born at Gleneagles Hospital.
The Gleneagles admission officer is the proud mother to A'lya Aamily Delisha, one, and Mohammad Rifly Asyraaf, who is now two months old. They have an older sister, A'lya Nayli Shazya, five.
The additional incentives were a bonus to her and her family, said Madam Lydiawati, adding that she applauds the Government's initiatives to further support families who have more babies.
"I'm taking the baby benefits to rest more at home and spend more time with my family," she said.
For first-time parents Terence Chang, 29, and Diane Lee, 26, the SG50 benefits did not factor into their plans for a child.
"We didn't plan for it, we got married in 2014 and had a kid right after," said Mr Chang, a management consultant.
"Some of the gifts in the set were useful, like the clothes. What's also useful were the promotions of private companies, like free first- year insurance from Great Eastern or free one-year membership to Mothercare."
Senior Minister of State Josephine Teo, who helps oversee the Government's National Population and Talent Division, said in response to queries that she was "heartened" that many Singaporeans experienced the joy of welcoming a new family member last year.
She promised that the Government will do more to support parenthood.
"On the part of the Government, we will better support fathers to play more active roles in raising their kids and improve access to affordable yet good quality childcare. We hope employers will also do their part to support parents," she said.
Last Friday, Mrs Teo raised the possibility that the Government may consider making a second week of paternity leave compulsory. In a Facebook post, she said these possibilities may help fathers play a bigger role in parenting and help lift birth rates.
lesterh@sph.com.sg

This article was first published on February 7, 2016.
Get a copy of The Straits Times or go to straitstimes.com for more stories.