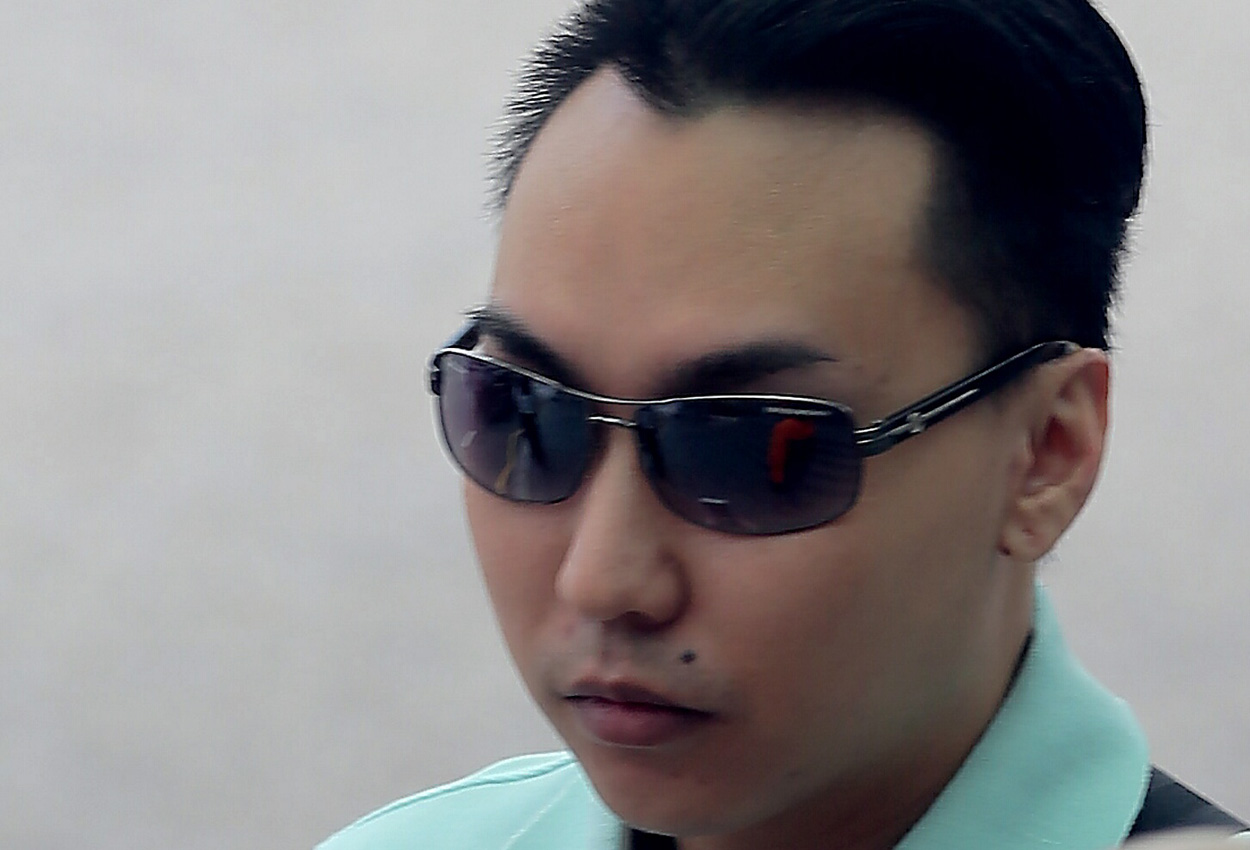 She knew her boyfriend was ill-treating her son, but chose to turn a blind eye.
The 25-year-old sales assistant even lied on his behalf by telling others that "spirits" had caused the toddler to develop bruises.
Yesterday, the woman, who cannot be named to protect the child's identity, pleaded guilty to two charges of letting her boyfriend abuse her son, who was a year old at the time.
Over a period of about six months, the boy endured repeated abuse that culminated in the March 25 incident last year where he suffered a fractured skull, with swelling and bleeding in the brain.
The injuries occurred after her boyfriend, Franklie Tan Guang Wei, 26, shoved him off the bed.
The boy, who is now three, survived after emergency surgery, and is now in foster care and undergoing rehabilitative therapy.
Earlier this month, Tan pleaded guilty to one charge of causing grievous hurt and three charges of ill-treating a child.
He was sentenced to six and a half years' jail and six strokes of the cane. He is appealing the sentence.
Tan and the woman have a one-year-old boy who is under her care.
Yesterday in court, Assistant Public Prosecutor Dillon Kok strongly criticised the woman's actions.
He said she did "absolutely nothing" to protect her child's interest and, instead of shouldering her maternal responsibilities and showering him with love, displayed a callous disregard for his well-being.
She had on at least two occasions left her son alone with Tan, despite knowing that Tan had ill-treated him before and was not allowed unsupervised contact with the boy at all times.
APP Kok said: "It is not in dispute that the accused did not, by her own hands, inflict harm on the victim.
"However, in placing the victim right in the hands of Franklie, who had developed an alarming penchant for venting his frustrations on the victim, it was a very real and foreseeable outcome that the victim would come to serious harm."
SELFISH
He also said: "Perhaps misguided by her love for Franklie, the accused selfishly chose her relationship over the well-being of her own child, exposing him to the horrors of abuse resulting in tragic consequences.
"Her act of condoning such abuse to the extent of persistently placing the victim within the grasp of his tormentor is particularly reprehensible."
APP Kok asked for a jail term of 12 months, as the woman had not only failed to blow the whistle on the abuse, but persisted in placing her son, who was young and defenceless, in danger.
The mother will be sentenced at a later date.
Her defence lawyer, Mr A. Revi Shanker, will argue for a more lenient sentence before District Judge Adam Nakhoda on Oct 27.
For permitting her child to be ill-treated, under the Children and Young Persons Act, the mother could face up to four years' jail and a $4,000 fine.
Boy suffered broken skull, wrist
After giving birth to her son in June 2013, she was left to raise him alone as she was no longer in contact with the biological father.
She received help from her secondary schoolmate, Ms Cadence Gee, 26, whose mother, Madam Pe Bee Lian, 51, agreed to care for the child full-time for $700 a month, court papers said.
The boy would live with them and his mother would take him home during her days off from work.
In August 2014, the mother got together with Franklie Tan Guang Wei, and would sometimes take her son to his flat.
Ms Gee and Madam Pe soon noticed that the child appeared fearful of men and had nightmares in his sleep.
They also found bruises on him.
When confronted, his mother denied that he had been abused and claimed that there were "spirits" in the flat.
In November 2014, the mother became pregnant with Tan's child and moved in with him and his mother.
Tan continued to abuse the boy and the Ministry of Social and Family Development's Child Protective Service (CPS) was alerted.
SUPERVISED CONTACT
Tan and the mother were initially allowed weekly supervised contact. But when scratches were found on the boy's thighs in January 2015, they were barred from having any contact with him.
The CPS later placed the boy in the care of Tan's grandparents.
When they left the boy with his mother and Tan in March last year, he was abused again.
The boy was later placed in a childcare centre and was allowed to spend nights with the pairafter Tan's grandparents could no longer care for him.
Though Tan was not allowed any unsupervised contact with the boy, his mother left him alone with Tan on March 25 last year.
Tan later shoved the boy off a bed, causing him to land face-up on the floor about 2m away and vomit.
Tan took him to the toilet to shower but did not check the water temperature first, scalding his upper back.
Later, Tan noticed that the baby was in a daze and semi-conscious. He was also vomiting repeatedly.
Tan told the mother, who came home to find the infant weak and very pale.
The boy was taken to KK Women's and Children's Hospital, where he was found to have suffered fractures on his skull and wrist and bruises all over his body, and had to undergo emergency brain surgery.

This article was first published on September 27, 2016.
Get The New Paper for more stories.