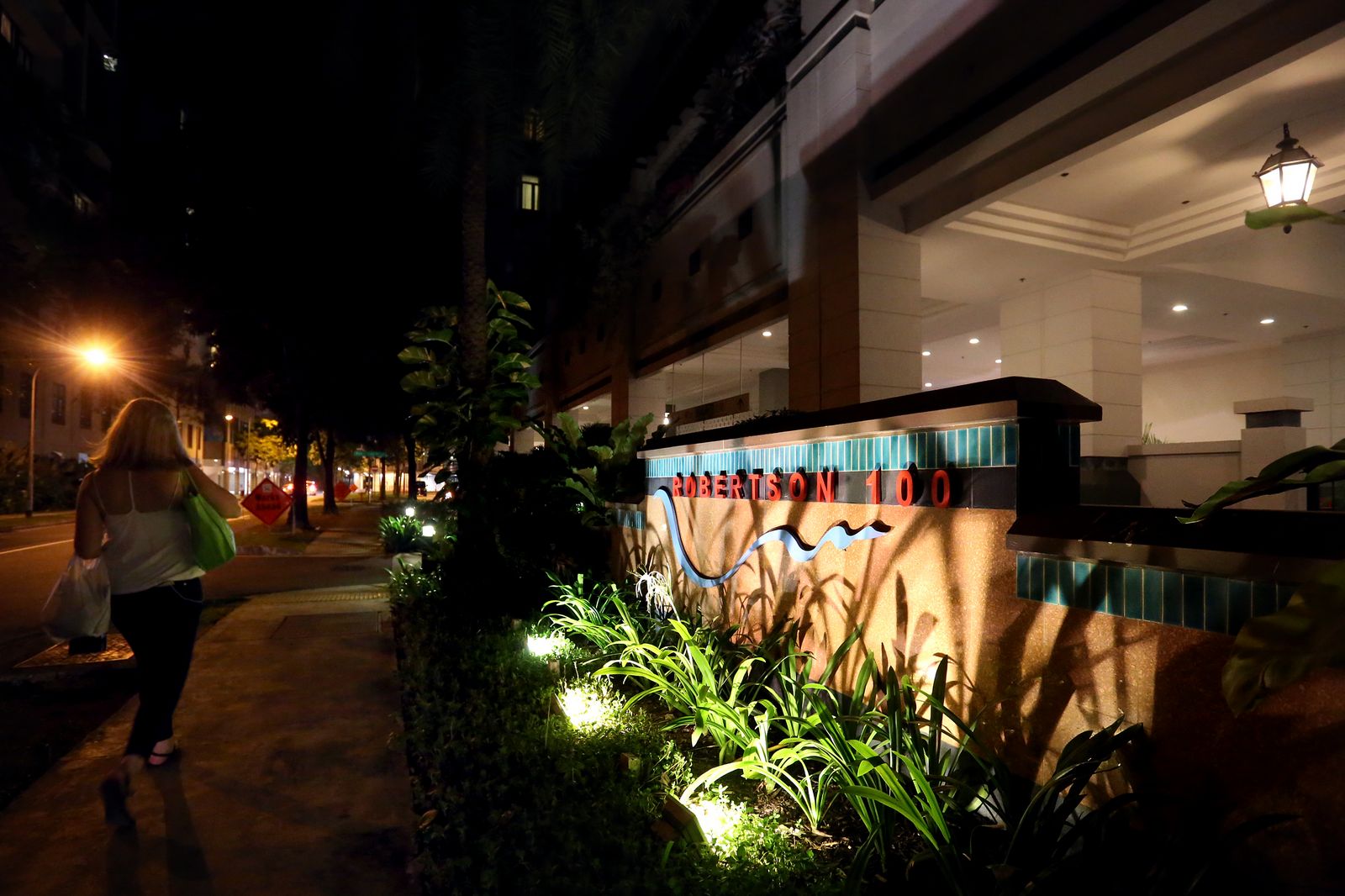 In the worst 20 minutes of her life, a woman was sexually assaulted multiple times in public around Robertson Quay in 2013.
The performing artist from China, now 27, was walking home alone at around 3am on Feb 9, the eve of Chinese New Year, when a stranger, Lim Choon Beng, attacked her.
Presenting his submissions in court yesterday, Deputy Public Prosecutor (DPP) Zhuo Wenzhao said: "Each time the victim thought that the traumatising experience had ended, the accused shattered her hopes by taking her to a different location and repeating the sexual violence.
"The victim is reminded of the sexual attacks whenever Chinese New Year approaches as the incident took place on the eve of Chinese New Year."
On Tuesday, Lim, now 30, claimed trial to various charges including three counts of rape.
The next day, in a surprising twist, the jobless man decided to plead guilty to two counts of rape, and one count each of outraging the woman's modesty and sexually penetrating her without her consent.
Stressing that the victim had suffered "vicious and relentless trauma", DPP Zhuo urged Judicial Commissioner (JC) Foo Chee Hock yesterday to sentence Lim to at least 17 years' jail with the maximum 24 strokes of the cane.
DPP Zhuo said that as a result of the attacks, the victim was unable to carry on with her work as a club singer in Singapore because she was afraid to face male strangers.
She also used up her savings of 500,000 yuan (S$104,500) while she was on a special pass here, but was unable to work. In the end, she felt compelled to return home to China.
DPP Zhuo said: "The sexual attacks have left the victim afraid to face male strangers when she is alone. She feels paranoid whenever she walks alone on the street, especially at night."
He noted that the "outrageous manner" in which Lim raped the victim in open areas along public roads, where there were passing cars, "reflects the accused's utter disregard for the law".
To add insult to injury, despite overwhelming evidence against him, Lim had claimed trial. This meant the victim had to travel to Singapore, while in poor health, to testify against him, DPP Zhuo added.
BROKE DOWN
Having to go through the trauma of facing her rapist and relive her ordeal made her break down when she testified in court on Tuesday.
"It was only after the victim had given her evidence in a convincing manner that the accused decided to plead guilty," said the DPP.
In his mitigation, Lim's lawyer, Mr Anand Nalachandran, asked JC Foo to sentence his client to between 13 and 15 years' jail with caning.
He told the court that Lim has two sisters and is the middle child. His older sibling is a nurse and the younger one works in administration. His father is a container driver and his mother is a housewife.
Mr Nalachandran said Lim has an issue with alcohol abuse and his family members are aware of his problem.
"There were numerous episodes where our client could not remember how he got home after drinking, or woke up at the stairwell of his HDB block - or in a different block," he said.
Just hours before the rapes, Lim, who was then facing charges related to illegal moneylending, had gone drinking with his friends at Robertson Quay.
He wanted to spend time with his friends and family over the festive season before serving his sentence for those offences, but he got drunk that night, Mr Nalachandran said.
He added that Raffles Hospital consultant psychiatrist Lim Yun Chin had found that Lim suffered an "alcoholic amnesia (blackout)".
Quoting Dr Lim, he said: "Blackouts are periods of amnesia caused by excessive consumption of alcohol, during which a person actively engages in behaviours, but the brain is unable to create memories for what transpires."
Mr Nalachandran said that Lim's last recollection before he attacked the woman was of himself holding a shot of "black liquor".
He said Lim had no recollection of his offences and that his next recollection was sitting on a pavement by the road surrounded by police officers.
"He recalls police officers asking him what he was doing on the pavement and why his left shoe was missing and he replied that he did not know," said Mr Nalachandran.
In response, DPP Zhuo told JC Foo that self-induced intoxication is not a mitigating factor.
Lim will be sentenced on Tuesday.
See also: Attack so violent, he tears dress, rips panties
About the case
On Wednesday, Lim Choon Beng, 30, pleaded guilty to two counts of rape, and one count each of outraging his victim's modesty and sexually penetrating her without her consent.
A third rape charge, two other counts of sexual penetration, and one count of being in possession of 13 obscene films will be taken into consideration during sentencing.
After leaving a bar where he had been drinking with friends, Lim, who was then jobless, saw the victim, a performing artist, walking alone along Martin Road around 3am on Feb 9, 2013.
He tried to strike up a conversation with the Chinese national, now 27, and grabbed her buttocks when she ignored him.
He then grabbed her shoulders and pushed her down onto a grass patch near some plants in front of the Watermark condominium.
He molested her and then raped her.
About 10 minutes later, he pulled her across Rodyk Street to a raised platform in front of the Robertson 100 condominium.
He pinned her down and raped her again.
Lim raped the woman for the third time on a grass patch near lamp post 16 at River Valley Close. Before that, he forced her to perform oral sex on him.
Lim stopped the rape only when a taxi stopped near them. As he was pulling up his pants, the woman broke free and fled.
Police officers later arrested him at the scene.
For each count of rape, he can be jailed up to 20 years, fined and/or caned.

This article was first published on May 7, 2016.
Get The New Paper for more stories.