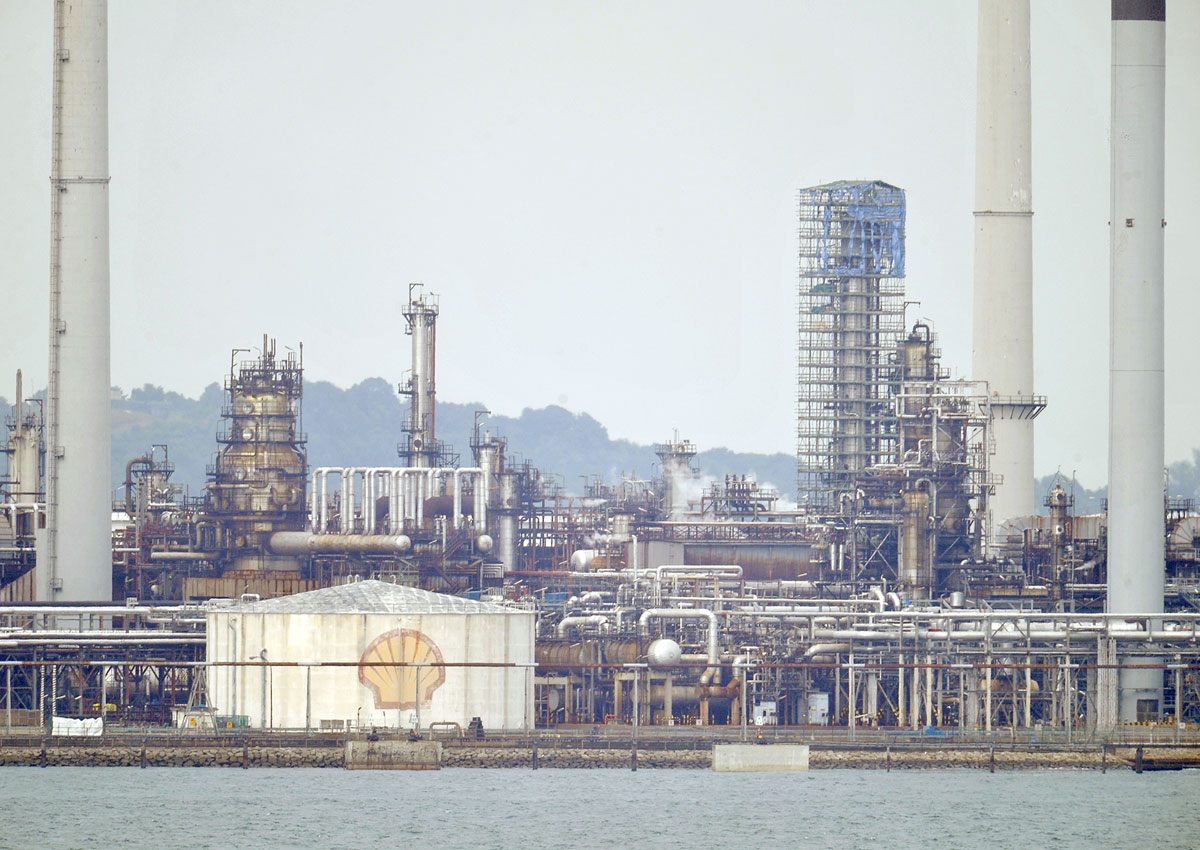 SINGAPORE - A fire which broke out at Royal Dutch Shell's 500,000 barrels-per-day refinery on Pulau Bukom island off Singapore on Friday occurred at a section of one of the units currently under scheduled maintenance, a company spokeswoman said on Saturday.
The fire at the unidentified unit of the Pulau Bukom Manufacturing Site, Shell's largest wholly owned plant, was put out by the site's first emergency responders within an hour, Shell said.
Three of the six contract workers hospitalised with burns were treated and discharged while the remaining three were still being monitored, the spokeswoman said.
She did not elaborate on what caused the fire but added that there was no other impact on the site's operations.
In May, Reuters reported that Shell was planning to shut Bukom's largest 210,000 bpd crude unit for one to two months in the third quarter for planned maintenance.
The refinery saw production losses in September 2011 due to a fire that forced the company to shut down a crude unit and a fluid catalytic cracker, which drove up margins of oil products.
Friday's fire at Bukom had caused gasoil spreads and exchange of futures for swaps (EFS) derivatives to firm up, a Singapore-based trader said.