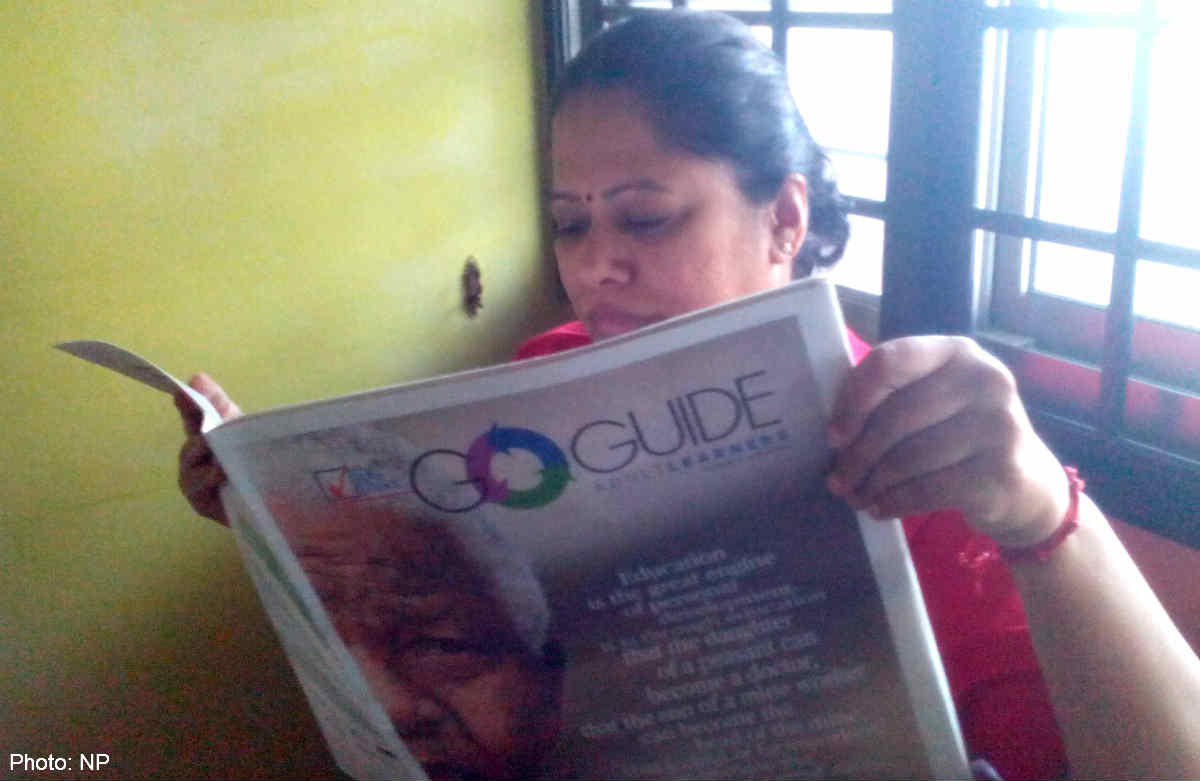 Madam Rajasvari Ramasamy has been a housewife for 17 years, after leaving her job as an administrative officer to take care of her children.
But she has always harboured the idea of returning to the workforce when they are older.
Now that they are 15 and 19, Madam Ramasamy, who is in her 50s and has O-level qualifications, is seriously considering upgrading to help her in her job hunt.
On Wednesday, the regular buyer of The New Paper came across an edition of education supplement Go Guide.
This time round, the guide's target audience is adult learners, and offers tips for potential adult learners, write-ups on new programmes and a course line-up divided into different categories for easier reference.
There's a map of the schools featured in this supplement and also a section which helps adult learners learn about the scholarships they can get.
Madam Ramasamy, whose husband works in the Singapore Civil Defence Force, thinks that the supplement is a good guide for people like her who do not like to look for information on the Internet.
She said: "The information (in the Go Guide) is easy to access. This would be really helpful for people who don't know how to work with technology."
Madam Ramasamy is also happy to learn about the wide range of courses available for people like her. When she was younger, she was limited to fewer choices.
COURSES WHICH INTEREST HER
She was overwhelmed by the options, but is particularly interested in the language courses offered by Kaplan Higher Education Academy and the fashion design programmes of the Management Development Institute of Singapore and the Raffles Academy of Continuing Education.
She said: "I wasn't allowed to take up courses like these back then because my family thought it would be of no use to me.
"But now that my kids are all grown up, I think I'll have the time to pursue what I have wanted to do for a long time."
Madam Ramasamy would also like to take up fashion design, saying: "There are 68-year-old designers like Diane Von Furstenburg, so I thought, 'Why not?'"
darit@sph.com.sg

This article was first published on June 20, 2014.
Get The New Paper for more stories.