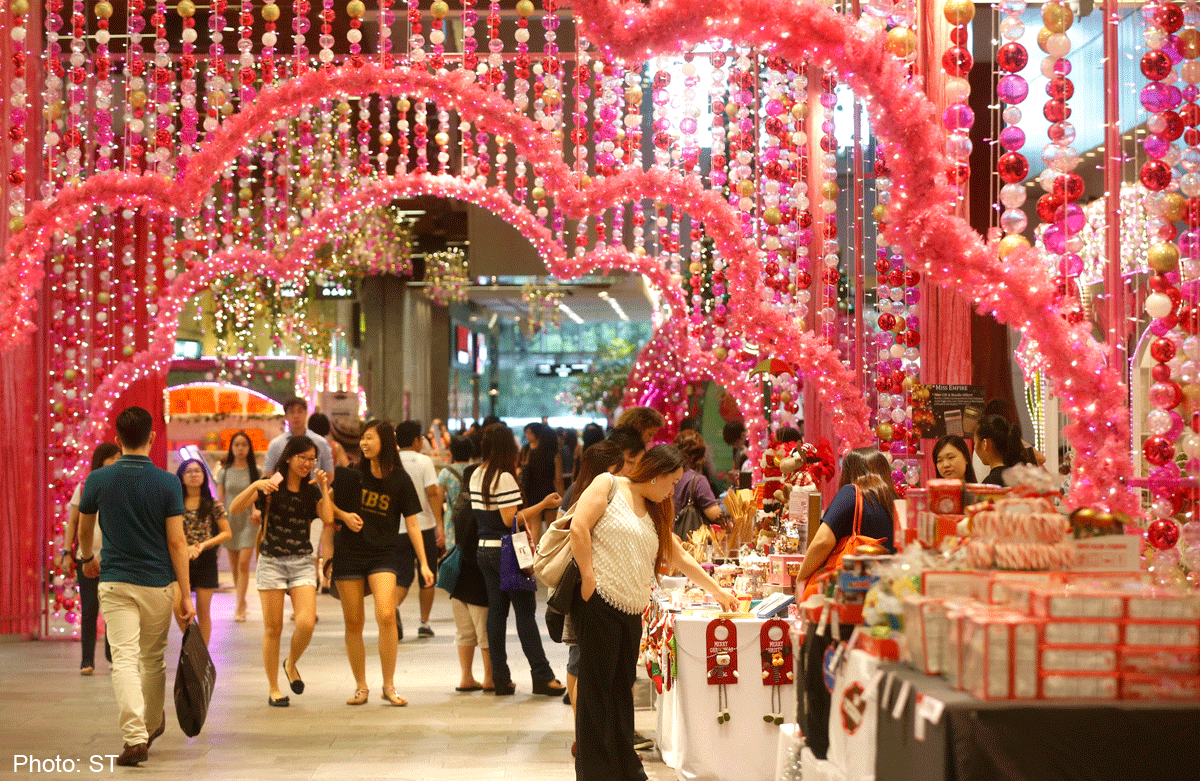 Shoppers have tightened their wallets when it comes to buying gifts for the festive season this year but generosity still rules.
A new survey has found people here intend to spend less overall - but they will spend far less on "self-gifting" and a greater slice of their budget on gifts for loved ones.
The recent survey commissioned by United Overseas Bank (UOB) found that on average, people are setting aside a little over $700 for Christmas shopping - down 20 per cent on the sum they spent last year.
In all, 500 people here, aged 25 to 55, were surveyed.
This year's smaller gift budget does not come as a surprise, said UOB economist Francis Tan in a statement yesterday, given the "cautious economic outlook" for the coming year.
"Consumers are careful and are generally spending less on non-essential items such as presents."
But even with downsized wallets, the emphasis this season appears to be giving to family members rather than self-gifting.
Most of the budget, or 76 per cent, will go to gifts for family members, said respondents, up from 61 per cent last year.
The budget for self-gifting shrank to $292 from $479 last year, and $490 the year before.
Shoppers also plan to pamper their spouse or partner with the most expensive present, worth about $300. This is a reversal from the trend over the last two years, where they had spent the most on a gift for themselves.
"In this environment where budgets are tighter, it is heartening to see that people are prepared to spend less on themselves in favour of their families," said Mr Tan.
The survey also found that consumers are turning to discounts to get the most out of their tighter budgets, with 65 per cent of respondents saying they do their research on the best deals, while 61 per cent of them said they make use of credit and debit card discounts when shopping.
Legal counsel Jeremy Ng, 37, told The Straits Times that he will take a more cautious approach to spending this year in the light of the softening economy, and also because he plans on purchasing an apartment next year.
"I will stint on getting gifts for myself, but not for my family and loved ones. It's still the season for giving," said Mr Ng.
tsjwoo@sph.com.sg

This article was first published on Dec 18, 2014.
Get a copy of The Straits Times or go to straitstimes.com for more stories.