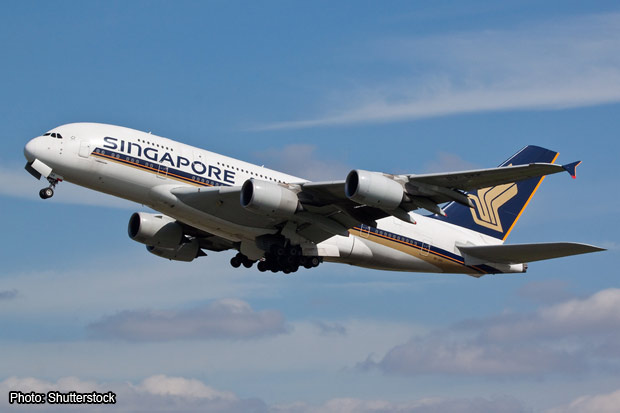 SINGAPORE - Singapore Airlines (SIA) announced Wednesday evening that it will waive cancellation fees and administration fees for refunds, rebookings and reroutings for customers holding tickets on the airline's flights to or from Seoul's Incheon International Airport.
This is due to the Middle East respiratory syndrome (Mers) outbreak in South Korea, SIA said in a notice on its website.
The waiver is valid for tickets issued on or before June 9, for travel until June 28 inclusive.
SIA's long-haul budget arm Scoot will also allow passengers who made bookings to Incheon on or before June 3, for travel until June 15 inclusive, to rebook their travel dates or reroute to another destination free of charge, subject to payment of fare difference. She had visited South Korea from May 23-27.
The outbreak has claimed nine lives in South Korea, as two deaths and 13 new cases were confirmed on Wednesday morning, for a total of 108 known cases following the diagnosis of the first infected patient on May 20.
There is no vaccine or cure for the virus, which has a fatality rate of around 35 per cent, according to the World Health Organisation. On Wednesday, a woman was rushed to a Hong Kong hospital on suspicion she had contracted the potentially deadly Mers virus.
The Straits Times had published a forum letter from a reader in its print edition on Thursday.
Madam Mok Juang Wei wrote that her daughter bought an air ticket from SIA to travel to South Korea months ago, but decided to postpone it with mounting reports of the Mers situation.
Madam Mok wrote that her daughter was penalised instead.
She wrote: "According to the airline, this is the policy when there is no government advisory against travel to a particular destination.
"My question is this: Do we need a rule cast in black and white to tell us it is not safe to travel to a particular place in the next two months?"

This article was first published on June 10, 2015.
Get a copy of The Straits Times or go to straitstimes.com for more stories.