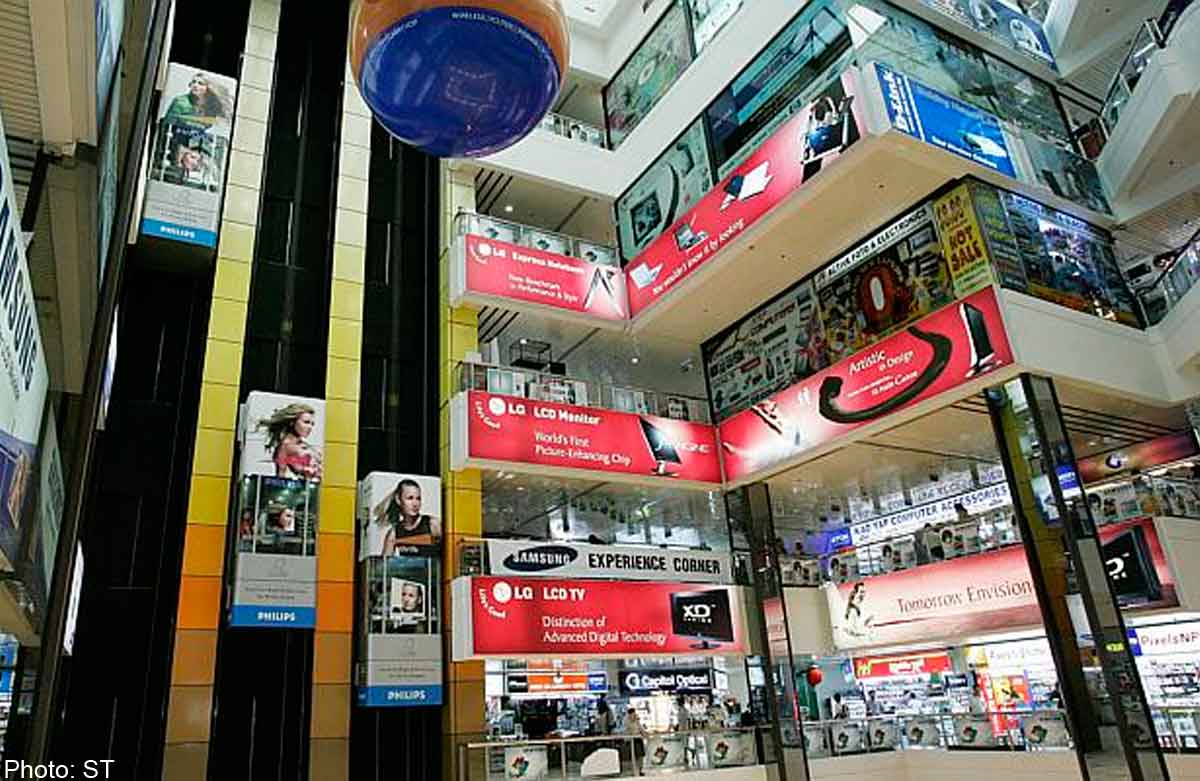 SINGAPORE - Just a day after it was revealed that a Sim Lim Square shop reduced a customer to tears over an overpriced phone, another customer has stepped forward to tell her own similar experience at the infamous mall.
A 19-year-old undergraduate, who did not wished to be named, told The Straits Times that she burst into tears after she was told she had to pay $1,000 on top of the $999 she had paid for an iPhone 6.
She told The Straits Times in an email that she had gone to a shop located on the first floor of Sim Lim Square called Mobile 22 on Oct 9.
She agreed to pay $999 for the phone and $39.90 for the warranty. However, she was charged $1,000 on her debit card as the shop keeper neglected to tell her that the $39.90 warranty was only for one month.
"There was an 'x' between the 39.90 and 24 months that the seller had very strategically covered with his finger while urging me to sign the document," she told The Straits Times.
The international student from India said she burst into tears and started begging the staff at the shop after they said they would not return her the money, which she said was meant for her school tuition fees. They eventually reduced the $1,000 in warranty fees to $551.
It was reported yesterday that a Vietnamese tourist was reduced to tears on Monday after being scammed of $950 attempting to buy an iPhone 6 for his girlfriend at Mobile Air, another shop in Sim Lim Square.
Mobile Air made headlines recently for refunding a woman $1,010 in coins, including one-cent and five-cent coins.
According to a report in Lianhe Zaobao, the Vietnamese man was on holiday with his girlfriend in Singapore and decided to go to Sim Lim Square after finding out that there is a ready stock of the phone there.
The man is reportedly a factory worker with a monthly income of $200 and took months to save up for the phone, which he hoped to give to his girlfriend as a birthday present.
After making a $950 purchase for the phone at Mobile Air, he was asked if he wanted a warranty package for one or two years. He decided to take the one-year package, thinking that it was complimentary.
Thinking that it is safe to shop in Singapore, he did not scrutinise the documents closely. He is also not fluent in English, the paper reported.
To his surprise, he was asked to fork out another $1,500 for the warranty package. He was told that if he did not pay up, he would not be allowed to leave with the phone.
Not knowing what to do, he knelt down and tearfully begged for a refund. He said staff members at Mobile Air laughed at him, and that no passers-by were willing to help him.
Mobile Air subsequently agreed to refund him $600, but his girlfriend refused to leave the shop $350 poorer. Staff members at the shop also told her that they will retract their offer of a $600 refund if she called the police.
The girlfriend decided to call the police in the end.
When the police arrived, Mobile Air showed them the signed invoice and offered to refund the couple $70.
Officers from the Consumers Association of Singapore (Case) were called in subsequently and the couple got back a refund of $400.
The tourist said he accepted the $400 refund because he had to return to Vietnam in two days and he was not sure if Case could help him get back a full refund.
yamadak@sph.com.sg