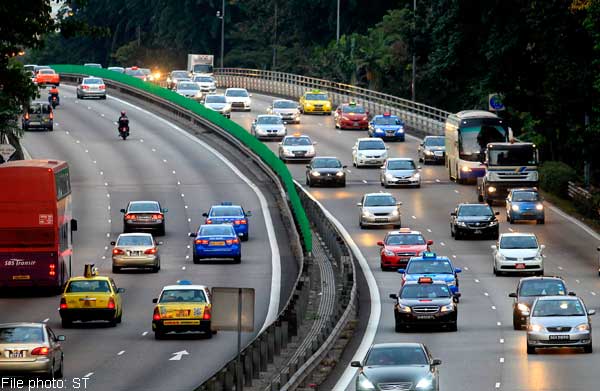 From Sep 1, 2017, Singapore will adopt the Euro VI emission standards for petrol vehicles to reduce harmful vehicular emissions, said a statement released today by the National Environment Agency (NEA).
The new regulation is part of NEA's efforts to improve the country's ambient air quality by reducing NOx and fine particulate (PM2.5) emissions from vehicles.
Singapore will upgrade from the current Euro IV to Euro VI, which is the latest engine emission standards set by the European Union (EU).
Euro VI imposes strict rules on the tailpipe gas emissions of new vehicles sold in EU member states, and is progressively adopted by other countries.
Since the beginning of this year, NEA has consulted the automotive industry on the enhancement of vehicular emission standards, and has informed them of the upcoming implementation of stricter standards in the later half of 2017.
This is to ensure that by Sep 2017, there will be an adequate supply and range of Euro VI petrol vehicle models for consumers to choose from.
NEA added that petrol vehicles using Port Fuel Injection (PFI) technology that achieved Japanese emission standards (JPN 2009) will be also be accepted as meeting Euro VI emission standards.
minlee@sph.com.sg