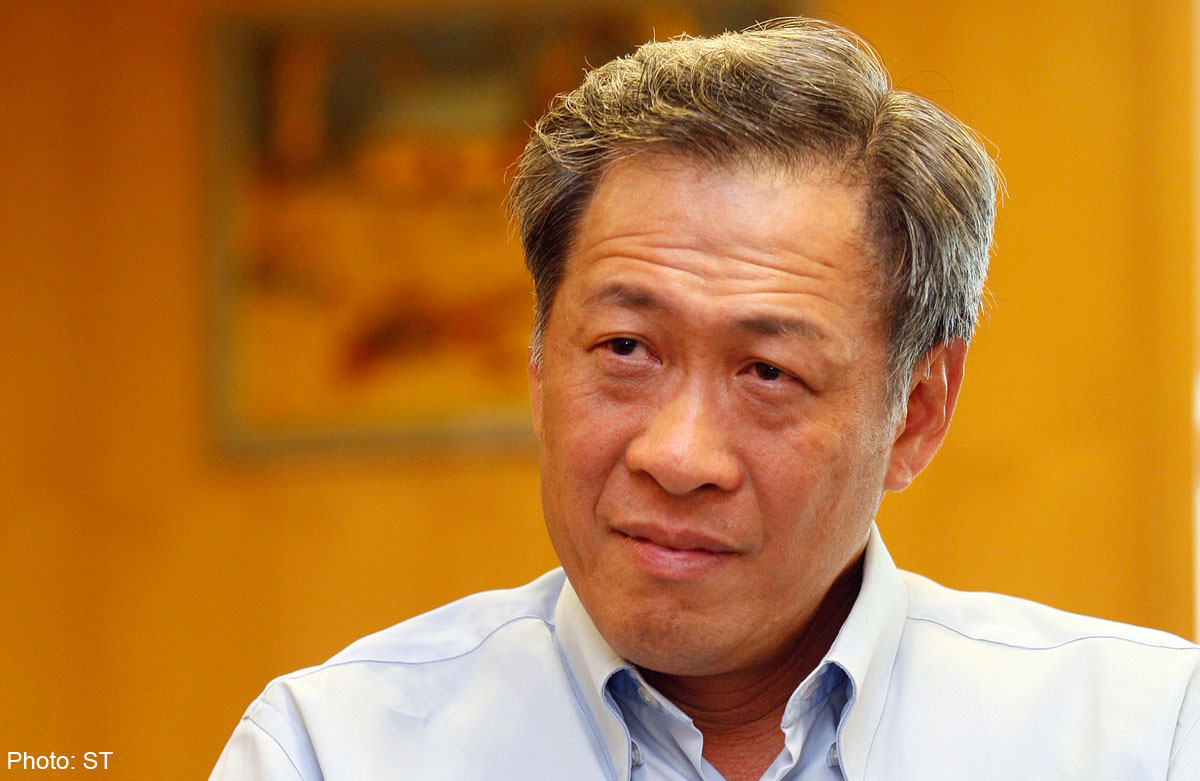 There has been progress in fixing housing issues and taking care of the elderly, but there remains more to be done in transport, manpower and health, said Leader of the House Ng Eng Hen in Parliament on Thursday.
Get the full story from The Straits Times.
Here is an excerpt of Minister Ng Eng Hen's closing speech:
Mdm Speaker.
This year's Budget and COS sits midway in the Government's electoral term - assuming a five-year term. In sporting parlance, we are at half-time. And at half-time, an appropriate juncture for Government and this House is to take stock of how we have performed and what else needs to be done to finish the job and deliver on our promises to Singaporeans.
If we compare MPs' speeches when the 12th Parliament first opened in 2011 and during the past two Budgets with their speeches this year, some conclusions can be gleaned. Then, MPs asked if we were doing enough for the poor, for older Singaporeans, for the disabled, for PMETs and lower-skilled workers. Then, MPs pushed Government to find ways to narrow the wealth gap. Then, MPs echoed residents' dissatisfaction with housing, the transport system and health care affordability. Members were also not pleased with our over-reliance on foreign labour and called for the Government to slow down immigration and improve productivity.
From this year's speeches, it would be fair to say that there have been significant improvements in some areas as Government rolled out measures to deal with these issues that MPs raised in previous years. This Budget's $8 billion Pioneer Generation Package won universal support from all members in this House and the general public - both old and young alike. PGP could easily have been called "Peace-of-Mind and Gratitude Package" for Singapore's Pioneers. Many Members in this House have also noted that what was extraordinary was not only the Package but that it could be funded entirely. By doing so, this Government has set a virtuous precedent of not making grand promises for subsequent Governments to bear the cost. This is something that few if any governments around the world have done or can do.
MPs were also pleased that the housing problem has been decisively tackled. The results speak for themselves. Shorter waiting times, lower costs and greater affordability of housing pushed MND off the hot seat, to the relief of Minister Khaw's eyebags.
The honour of hot seats instead went to MOH, MOT and MOM. That received the most cuts and together took up nearly a third of COS time. In all, members filed 452 amendments, 6% less than last year. For MOH, the attention was expected given our concerns with a rapidly ageing population and many MPs wanting to give inputs for MediShield Life. For Transport and Manpower, the added attention reflected work-in-progress on areas that the Government will need to improve on over the next few years. MPs were happy that bus travel had improved, but train rides had not yet turned the corner to gain approval. For wages, MPs noted that median wages have risen but wanted an economy that provided even better jobs and higher wages, especially for low-wage and older workers. MPs have rightly recognised that the key to both aspirations was more innovation and higher productivity and urged economic agencies to redouble efforts to help especially our small and medium-sized enterprises in the face of Singapore's economic restructuring.
There were also perennial passions of our MPs - an education system, pre-school included, to better prepare our children in today's world, less stress and emphasis on exams, more programs to foster creativity, imbue skills to learn, inculcate values and resilience through arts, sports and a love for our history, culture and environment. And, as necessary, calls for more to be done to bring the disabled, the special and different into the mainstream life of our society.
All in all, this year's Budget and COS reflect a House holding true to the course which the President set when Parliament began in 2011 - "to build on our strong foundation together, to give all Singaporeans a better life and brighter tomorrow". In this task, many MPs here cautioned that we must not become insular, not to become the frog in the well staring only at our piece of the sky, thinking that it is the entire Universe. It was also opportune that the crisis in Ukraine served as a salutary, if grim, reminder of how smaller countries can be treated if they cannot protect their own sovereignty.