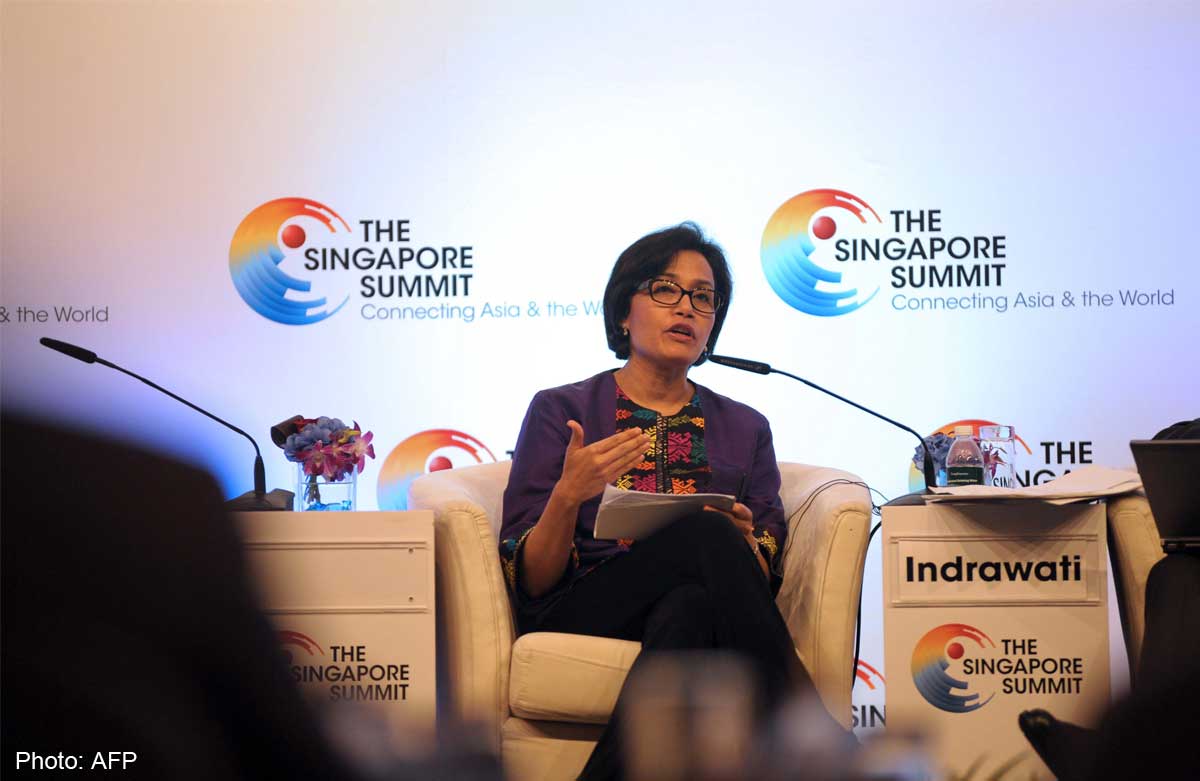 As Asia progresses to its next phase of development, Singapore can continue to be an innovation leader that inspires other economies to greater heights, said World Bank managing director and chief operating officer Sri Mulyani Indrawati.
This is a role the country can play when emerging markets across the region continue to develop on the back of a growing middle class, and Singapore may no longer be the sole transportation or economic hub in South-east Asia, Dr Mulyani said in an interview with The Sunday Times yesterday.
"Singapore's connectivity has enabled it to connect so many parts of Asia, which has put it at a great advantage, but we have to recognise that a lot of new hubs are emerging," she said.
Two decades ago, an Indonesian wanting to travel across the country or beyond would most likely have to go through Singapore, but that is no longer the case, noted Dr Mulyani, a former finance minister of Indonesia. She is credited with steering the country through the global financial crisis.
Today, business travellers from Jakarta can fly directly to transit connections in Kuala Lumpur, Hong Kong and Dubai, among others.
But given how much the Asian consumer market has exploded in the past few decades, the development and emergence of these new hubs should not be viewed as a threat to Singapore, she added. "You are now serving a much larger market. You are no longer the region which had about 300 million people three decades ago, where only 1 per cent of the population could afford to travel.
"Now, you have 600 million people in ASEAN, and if you combine with India and China, you have almost half the world's population here, with the middle class making up 30 per cent of it. That is huge. A growing middle class in Asia is going to demand more. They cannot be served by just one hub."
Furthermore, she said, Singapore can still be "useful" to the rest of the region.
"You always have the habit of finding the frontier, and that will always inspire others - innovation, services, efficiency, a combination of price, quality, personal touch and technology - which will create 'good pressure' for others to follow and say, that is the benchmark that I want to meet."
Dr Mulyani is in town for The Singapore Summit, a three-day conference bringing together global thought leaders to discuss Asian economic issues.
In her keynote address yesterday, she highlighted the three areas she felt Asia had to prioritise in order to succeed in the face of current challenges.
First, many Asian economies had to change economic models to be less dependent on exports as external demand weakens.
Instead, they will have to spur domestic investment and demand, partly by supporting the development of quality education, health services and housing.
Second, Asia has to raise its productivity, which lags behind developed economies.
Finally, Asia has to address rising inequality in its societies which, if left unchecked, could threaten growth and undermine the political consensus needed to implement policies and reforms that keep growth high.
yasminey@sph.com.sg

This article was first published on September 21, 2014.
Get a copy of The Straits Times or go to straitstimes.com for more stories.