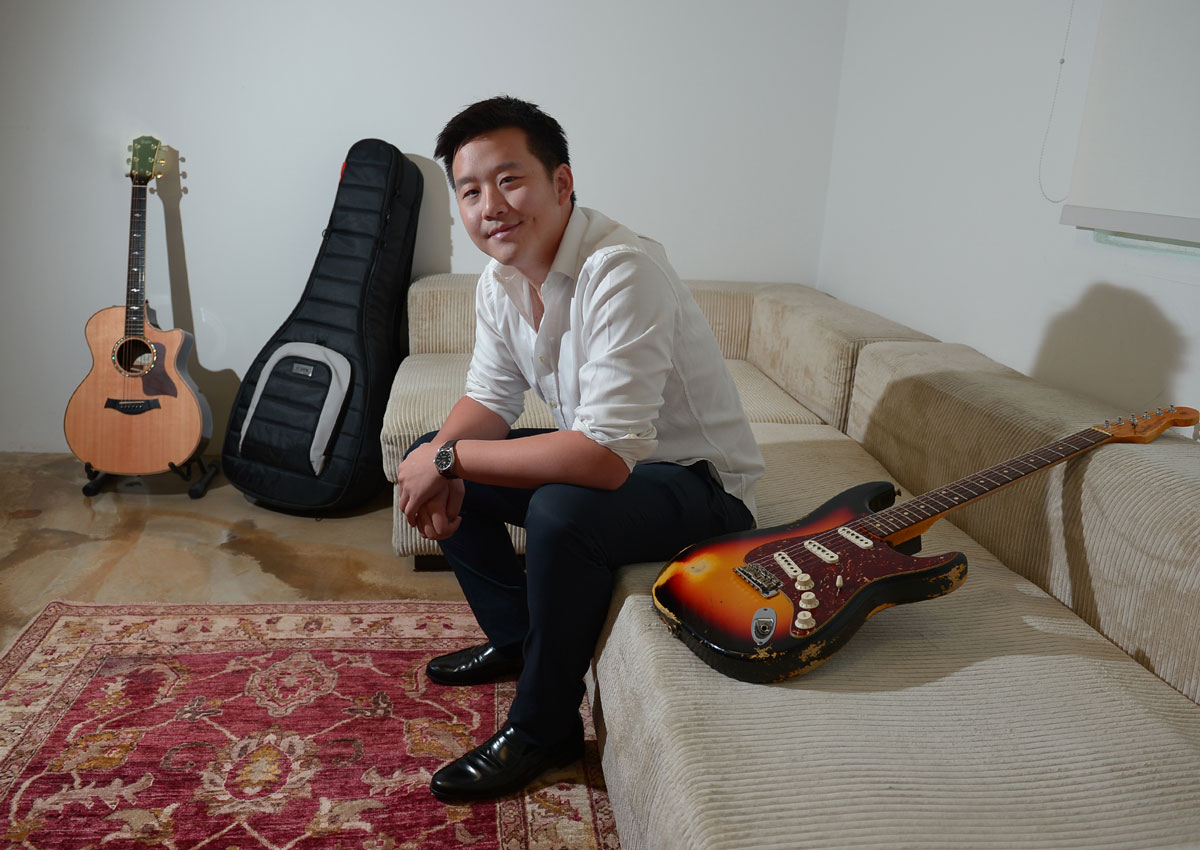 Singapore-based social music start-up BandLab Technologies has acquired a 49 per cent stake in Rolling Stone, which publishes the eponymous magazine.
The size of the deal was not disclosed, but this is the first time Rolling Stone is taking on an outside shareholder since it was founded 49 years ago by American Jann Wenner.
BandLab chief executive Kuok Meng Ru is no complete unknown.
Backed by his father and palm oil tycoon Kuok Khoon Hong, the 28-year-old Cambridge graduate has been building a smaller empire of his own in the music world.
In 2012, he acquired Swee Lee Music, a guitar and audio equipment distributor which he expanded online.
BandLab, the group's flagship app, debuted last August as a platform for musicians to find collaborators.
Earlier this month, the group acquired Mono, which designs accessories for musicians.
The Rolling Stone deal was first tabled about 15 months ago, after Mr Kuok was introduced to Mr Wenner by the Forbes family.
Mr Kuok told The Straits Times: "We initially started talking about a possible joint venture for Asia. Jann introduced me to Gus, his son, who is head of digital and our business partner in this deal, and we had a wonderful dinner in New York about 12 months ago from which everything escalated to the partnership we have today."
Together, Mr Kuok and the younger Mr Wenner, who is 26, will set the pace at Rolling Stone for the next 50 years and beyond.
Mr Kuok said: "A 49 per cent partnership, it's like a marriage right? And to us, it's the best kind because that means the both of us together will work on this for the long term."
While editorial decisions will continue to be made from the New York office, Mr Kuok will lead a new unit called Rolling Stone International, to be headquartered here.
His task is to take the brand into new markets and work on brand extensions.
Rolling Stone already publishes 12 international editions, so Mr Kuok will spend the next six to nine months getting to know the licensees and learning what support they need.
For Mr Kuok, who is Malaysian but lives here and is in a serious relationship, music magazines were a part of how he grew up. "Whenever we were able to get our hands on a copy - it was always something quite special," he recalled.
marilee@sph.com.sg

Get MyPaper for more stories.