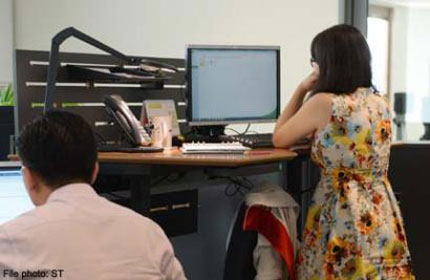 SINGAPORE - An ASEAN Plus Three workshop on work-life harmony and women's economic participation was recently held in Singapore from November 4 to 5.
The "Work-Life Harmony to Promote Women's Economic Participation" was a platform for work-life policymakers and practitioners to discuss challenges in achieving work-life harmony, as well as share leading practices to facilitate work-life balance and women's economic participation and empowerment.
Workshop participants also visited KPMG Services Pte Ltd and Maybank Singapore which were the 2012 Work-Life Excellence Award winners.
Ms Low Yen Ling, Parliamentary Secretary, Ministry of Social and Family Development said that work-life challenges transcend national boundaries. "Many women all over the world want to be their best at home and at work, and to be able to reconcile these competing demands with their personal aspirations and expectations," she said.
"Empowering women to reach their potential needs the strong support of government, employers and the society," she added.
The Workshop was organised by the Ministry of Manpower and the Ministry of Social and Family Development (MSF) for leaders of woman organisations from the public and people sectors of the 10 ASEAN Member States and from China, Japan and Republic of Korea.
The Workshop was partially funded by the Japan-ASEAN Integration Fund (JAIF).