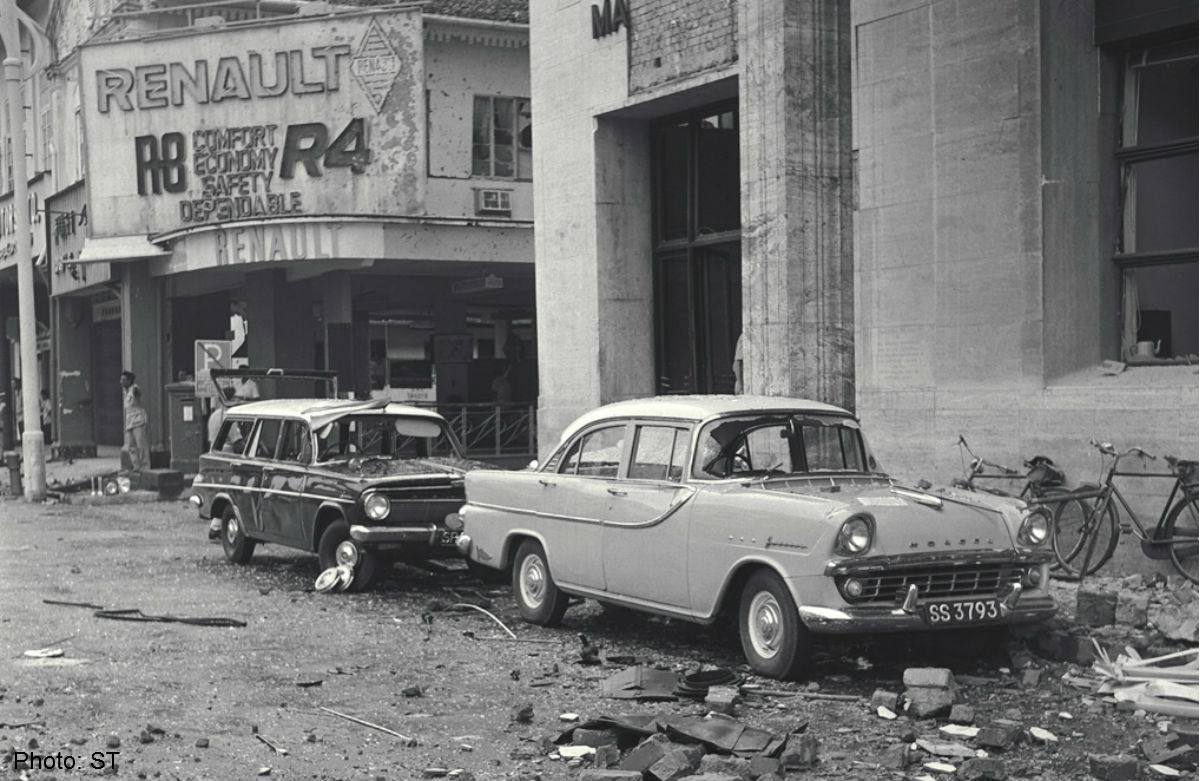 JAKARTA - Singapore has asked Indonesia to take into account the feelings of victims and families of the 1965 Orchard Road bombing, as well as the implications and consequences of naming a new warship after the two marines who carried out the attack.
Three people died and another 33 were injured in the MacDonald House blast, which happened at the height of Indonesia's Confrontation against Malaysia, of which Singapore was then a state.
Indonesia's Kompas newspaper reported this week that one of the Indonesian Navy's three new British-made frigates would be named the KRI Usman Harun, prompting Singapore Foreign Minister K. Shanmugam to register his concerns with Indonesian Foreign Minister Marty Natalegawa.
Yesterday, Deputy Prime Minister Teo Chee Hean and Defence Minister Ng Eng Hen separately spoke to their Indonesian counterparts, Coordinating Minister for Political, Legal and Security Affairs Djoko Suyanto and Defence Minister Purnomo Yusgiantoro, to convey their concerns and request, Mr Teo's press secretary said.
Both Mr Teo and Dr Ng, he said, conveyed Singapore's perspective that the bombing "was a wrong and grievous attack on civilians in Singapore resulting in deaths and injuries".
"The matter had been closed in May 1973 when then prime minister Lee Kuan Yew sprinkled flowers on the graves of the two marines.
"After this, both countries have put the issue behind us and moved on to build the close ties we now enjoy," he added.
"The naming of the Indonesian warship after the two marines who carried out the bombing would re-open old wounds, not just among the victims and their families, but also for the Singapore public.
"Singaporeans would ask what message Indonesia is trying to send by naming its warship in this manner."
Mr Djoko, however, defended the decision to name the warship after the marines, saying both men, Usman Mohamed Ali and Harun Said, had been honoured as heroes, a matter on which "there can be no intervention from other countries".

"The Indonesian Navy has the authority and had considered, in a mature way, the paying of tribute to its heroes, so they are immortalised on a number of Indonesian warships, like the names of other heroes," he said, in comments conveyed by his deputy, Mr Agus Barnas.
Both marines, who were convicted and executed in Singapore in 1968, were conferred the status of national heroes by Jakarta and given a ceremonial funeral at Kalibata Heroes Cemetery.
This article by The Straits Times was published in MyPaper, a free, bilingual newspaper published by Singapore Press Holdings.