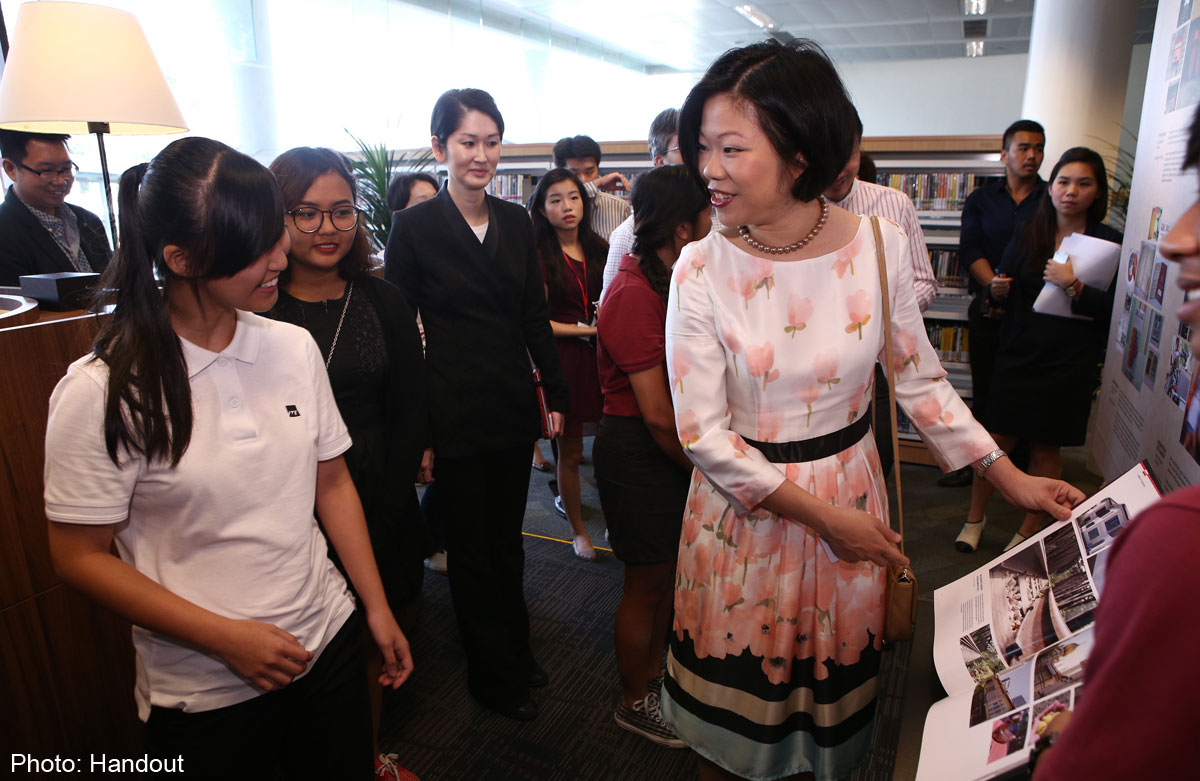 SINGAPORE - Members of the public may now visit the Jurong Regional Library to view a visual showcase housing memories collected through the Singapore Memory Project.
The Singapore Memory Project (SMP) is a movement aimed at documenting memories related to Singapore. Contributors to the project include individual Singaporeans as well as organisations, companies and groups.
On Thursday morning, Ms Sim Ann, Minister of State, Ministry of Communications and Information and Ministry of Education, launched SMP@JRL.
Located at level one of the Jurong Regional Library, the exhibit is the first physical touch point for the public to view contributed memories to SMP.
Some 1,500 memories about Singapore will be presented in various formats such as ebooks, videos, and photographs so as to provide an immersive experience for visitors. New content will be added regularly and the exhibitions will be refreshed. A monthly series of family bonding activities are also being planned.
The 100 sqm space is modelled after a living room to allow visitors to feel comfortable and at home while browsing resources by SMP. Key features include the Media Wall, and the Partner's Showcase. The Partner's Showcase was created to exhibit memory projects done in collaboration with SMP partners.
The first project to feature is "Our Memories", a photo contest organised with ITE College West. A photo montage of 25 shortlisted memories and photos will be displayed according to their themes.
Should visitors be inspired to contribute their own stories and memories about Singapore to SMP, a Memory Collection Area has also been set up.
Mr Gene Tan, Director of National Library Board said, "We encourage everyone with a memory of Singapore to contribute their stories to the Singapore Memory Portal. Together our stories make up the multifaceted Singapore story."