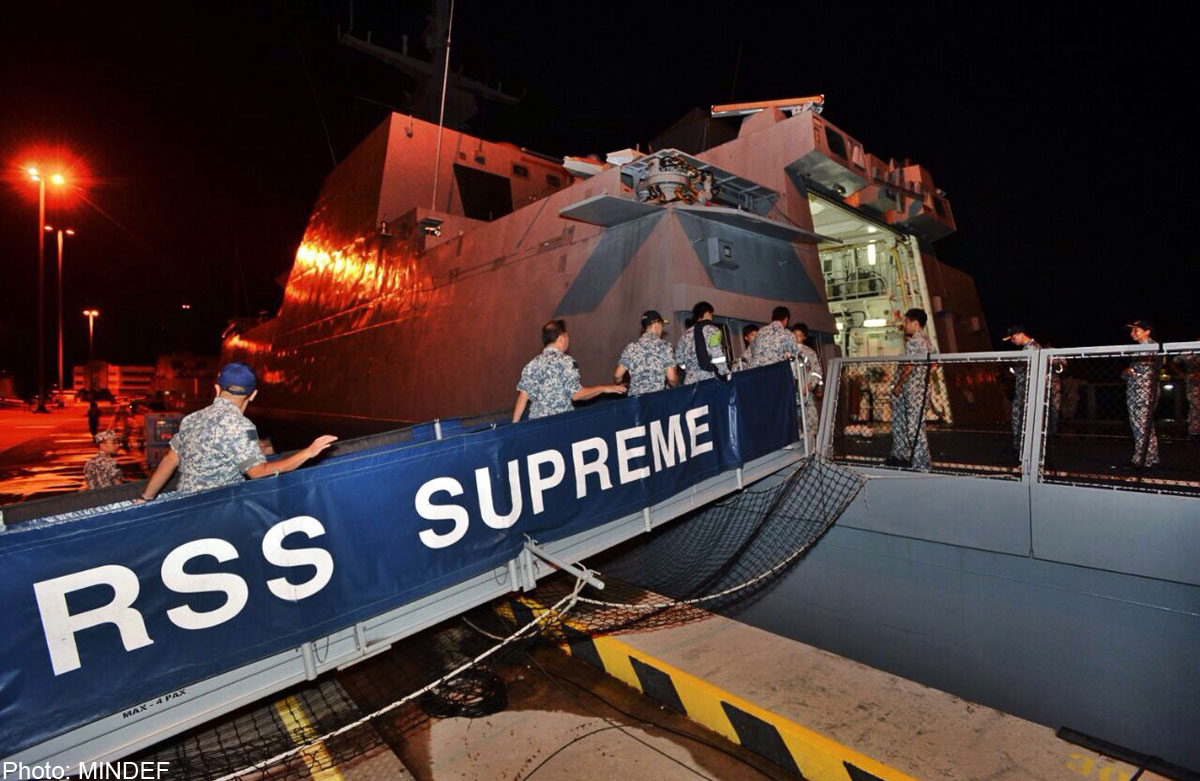 SINGAPORE - The Republic of Singapore Navy (RSN) will be deploying two ships to join the search and locate (SAL) operation for Air Asia flight QZ8501.
In a statement released to the media on the wee hours of Monday morning, Singapore's Ministry Of Defence said that Second Minister for Defence Mr Chan Chun Sing sent off the Formidable-class frigate (RSS Supreme) and Missile corvette (RSS Valour) at 11.55pm on Sunday evening.
Mr Chan commended the RSN servicemen for mobilising at short notice and wished them well for the operation.
He added that it was not the first time Singapore and Indonesia were working together and the close relationship that both countries shared would facilitate the operation.
"I believe that with the strong relationship that Indonesia and Singapore have built up over many years, which transcends all levels from the highest political level to the military commanders, we will be able to work closely and execute the search and locate operation effectively." he said.
The Singapore Armed Forces has already deployed a Republic of Singapore Air Force (RSAF) C-130 aircraft to join in the search, while another RSAF C-130 remains on standby. In addition to these assets, a RSN Landing ship tank and Submarine support and rescue vessel are ready to assist with the SAL operation.
grongloh@sph.com.sg