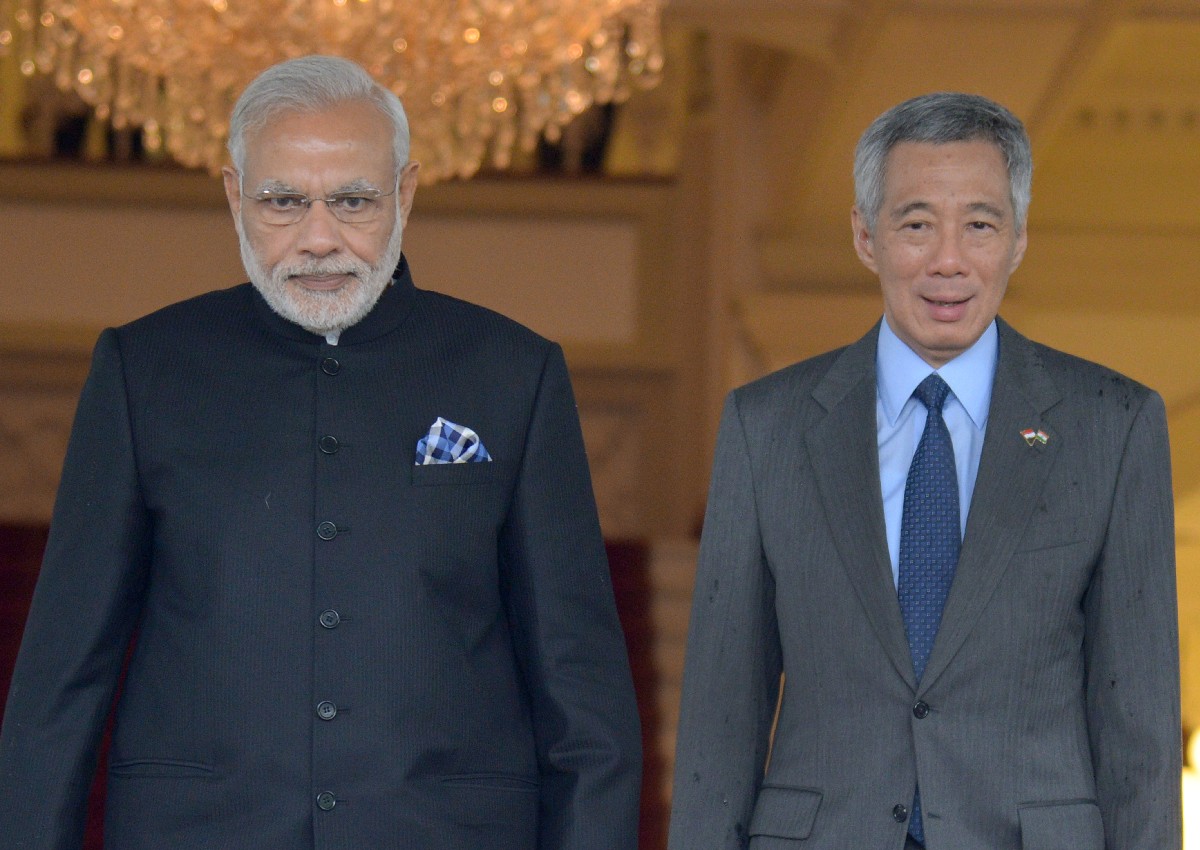 The MOUs cover co-operation in civil aviation, capacity building as well as consulting and advisory services in urban sector projects, International Enterprise Singapore (IE Singapore) said in a statement.
Mr Modi, who is on a state visit to Singapore, addressed about 500 business delegates at the India-Singapore economic convention earlier, together with Minister for Trade & Industry (Industry) S. Iswaran.
14 C-suite executives from Singapore companies with major commitments in India also had the opportunity to interact with PM Modi at the closed-door IE Singapore "Global Conversations" session after the convention at Marina Bay Sands.
During the India-Singapore economic convention, three sectors with greatest potential to offer business opportunities and partnerships in India were highlighted: Consumerism, Manufacturing and Urban Solutions.
Current key Singapore initiatives in India include Smart Cities, Make in India, Clean India and Digital India. These initiatives will further boost India's efforts to revitalise the economy, IE Singapore said.
As India's economy continues to grow, more Singaporean companies are tapping on the positive growth trends.
IE Singapore has partnered over 100 companies in 2015 to explore opportunities across the consumerism, manufacturing and urban solutions sectors in India, such as local businesses like Aalst Chocolate, Bakers' Heaven and Strontium.
"IE Singapore is positive about the long-term outlook of India with its economic turnaround. The policies and business landscape in India today are increasingly favourable for Singapore companies," said Mr Teo Eng Cheong, Chief Executive Officer of IE Singapore.
Mr Teo added: "Companies should tap on key sectors of growth and priorities of the Indian Government."
grongloh@sph.com.sg