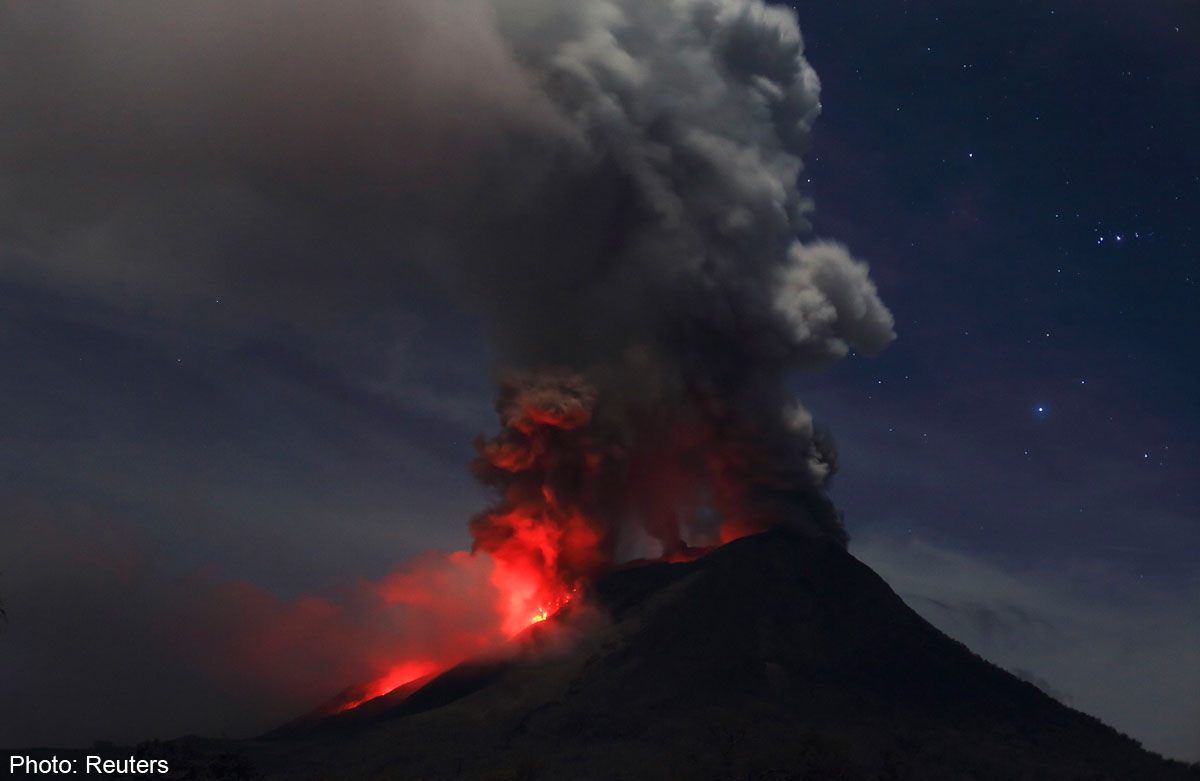 SINGAPORE - The likelihood of the ash from volcanic activity at Mount Sinabung in Medan, North Sumatra, affecting Singapore is expected to be low, the National Environment Agency (NEA) said yesterday.
Mount Sinabung has been in an eruptive state since September 15 last year. On November 24, the Indonesia Centre for Volcano and Geological Disaster Mitigation (CVGHM) issued its highest alert level for a volcanic eruption.
Mount Sinabung continues to erupt intermittently. Yesterday, an eruption resulted in an ash plume reaching a height of 4km.
Dispersion model simulations by Meteorological Service Singapore (MSS) as well as the Darwin Volcanic Ash Advisory Centre indicate that the volcanic ash is expected to move southeast, and be mainly confined to the northern half of Sumatra for the next 24 to 48 hours, the NEA advisory updated yesterday at 4:30pm said.
The likelihood of the ash affecting Singapore is thus expected to be low, NEA explained.
Three other volcanoes are currently classified at Level III by the Indonesian Center for Volcanology and Geologic Hazard Mitigation (CVGHM).
According to CVGHM officials, Level III (on a scale of I, lowest, to IV, highest) indicates either that the volcano shows a trend of increasing unrest which may lead to an eruption, or that any eruption that has occurred has not posed a threat to inhabited areas so far. The Level III volcanoes are:
(1) Karangetang - in the Sangihe Islands, about 2400km away from Singapore
(2) Rokatenda (also known as Paluweh) - in the Lesser Sunda Islands, about 2260km away from Singapore
(3) Lokon - in Sulawesi, about 2330km away from Singapore
As these volcanoes are at a much greater distance than Sinabung is from Singapore, and as significant eruptions have yet to occur, they do not pose an immediate concern.
MSS said it will continue to monitor the situation closely and provide updates when necessary.
The public may access PSI updates through the following channels:
Weather@SG website
NEA Twitter
NEA Call Centre at 1800 CALL NEA (1800 2255 632)
NEA myENV App on iPhone and Android
For latest weather updates from AsiaOne, click here:
yamadak@sph.com.sg