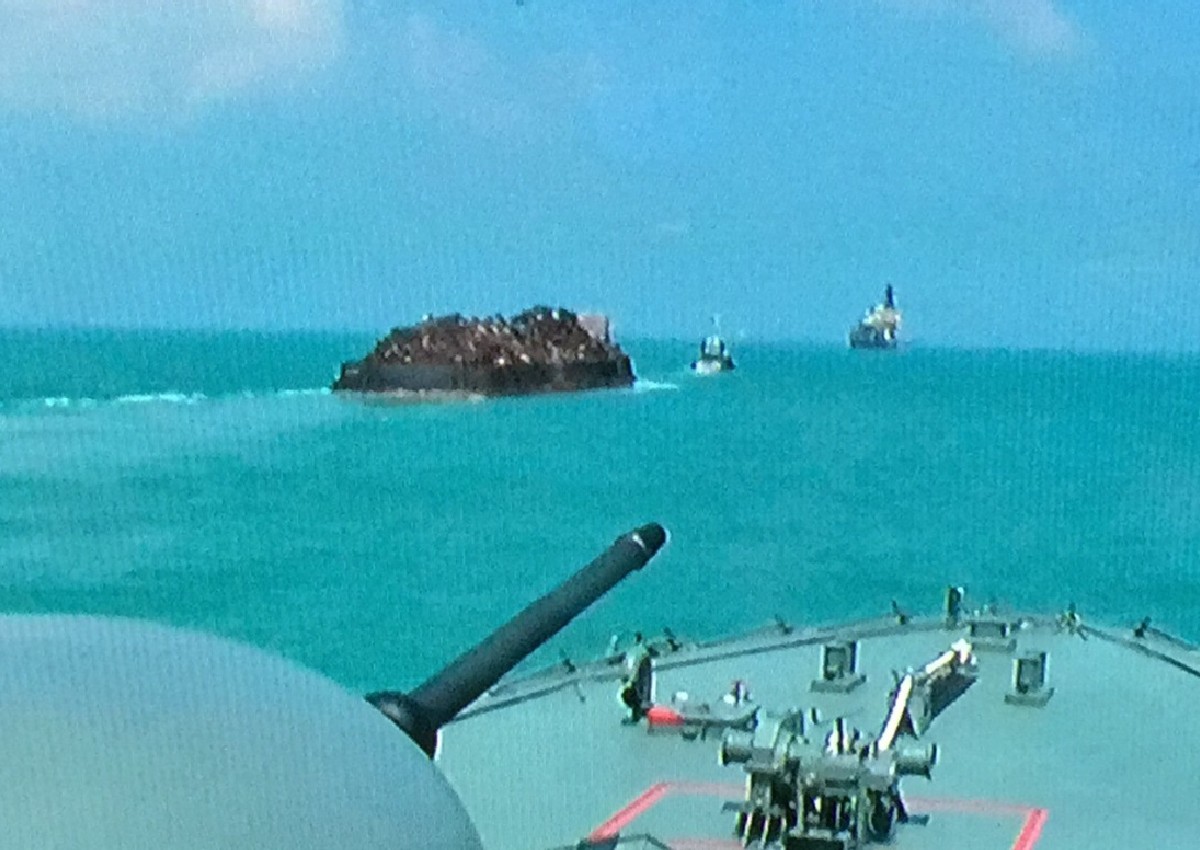 SINGAPORE - A distress call by a tug boat that was being attacked by pirates in the Singapore Strait triggered a successful rescue by a Singapore warship.
RSS Resilience was deployed today (Sept 1) at 9.07am to disrupt a sea robbery on the Malaysian-flagged tugboat Permata 1, said the Ministry Of Defence (MINDEF) in a statement.
The robbers fled to Indonesian waters when the Fearless -class patrol vessel arrived on scene at 9.21am.
Information on the incident and perpetrators was then relayed to the Indonesian Navy (TNI-AL) and Malaysian Maritime Enforcement Agency. The TNI-AL later apprehended three robbers and recovered the stolen cargo, MINDEF said.
RSS Resilience accompanied Permata 1 safely to Singapore waters where the Police Coast Guard boarded the tugboat for investigation.
Speaking about the incident, Rear-Admiral Frederick Chew, Commander of the Republic of Singapore Navy (RSN)'s Maritime Security Task Force, said, "I am heartened to see the good co-operation between Singaporean, Indonesian and Malaysian enforcement agencies in disrupting the sea robbery attempt on Permata 1.
"In particular, the close co-operation between the RSN and TNI AL is a reflection of the strong ties between our navies. We need to continue working closely together to keep up the pressure on sea robbers and to bring sea robbery incidents down."
grongloh@sph.com.sg