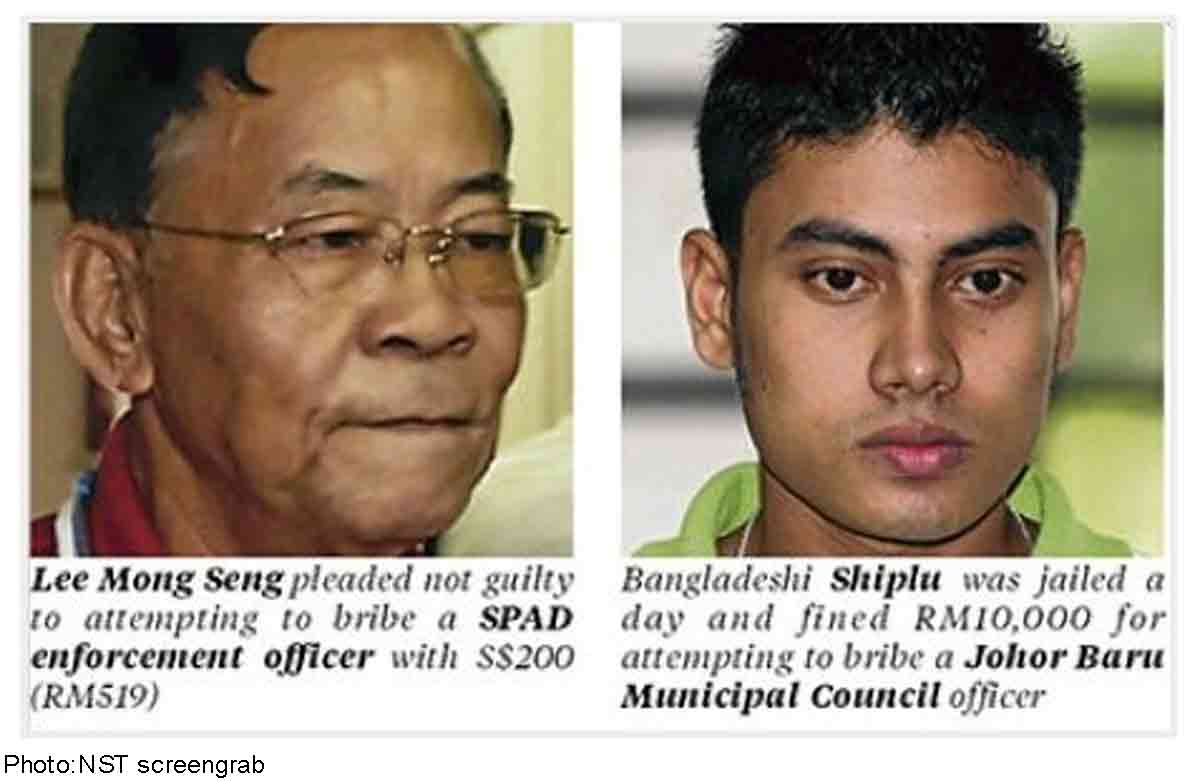 JOHOR BARU - Three Singaporeans were charged in the Sessions Court here yesterday with attempting to bribe Johor Land Public Transport Commission (SPAD) enforcement officers.
N. Segaran, 58, and Shaik Mohamed Shaik Zain, 69, were fined RM10,000 each and a day in jail by judge Mohamad Haldar Abdul Aziz after they pleaded guilty.
Segaran offered RM100 to a Johor SPAD officer as an inducement not to take action against him for driving a commercial tourist van without a valid passengers' list on Oct 18.
Shaik Mohamed offered a Johor SPAD officer RM50 after he was found driving a commercial vehicle without a valid licence at the same venue at 11.35am on Oct 26.
Lee Mong Seng, 70, was charged with offering S$200 (RM519) to an enforcement officer for operating a public transport business without a valid licence.
Lee pleaded not guilty to committing the offence at the checkpoint here at 11.20am on Oct 26.
Mohamad Haldar allowed Lee RM10,000 bail with a local guarantor and set Jan 19 for mention.
In another case, Shiplu, 23, a Bangladeshi, was jailed a day and fined RM10,000 for attempting to bribe a Johor Baru Municipal Council enforcement officer.
Shiplu pleaded guilty to offering RM500 as an inducement not to take action against him for operating a car wash centre in Taman Sri Tebrau here without a valid licence on Oct 24.