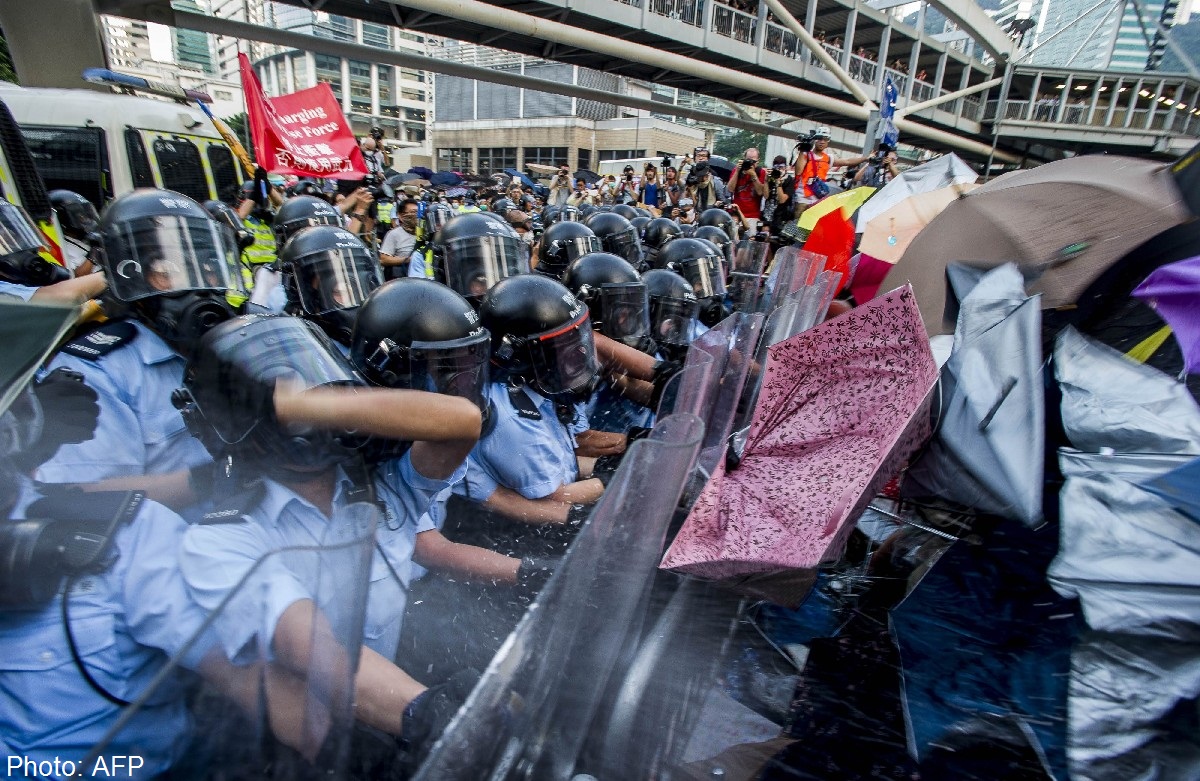 Singaporeans in Hong Kong should avoid Admiralty, Causeway Bay and Mong Kok due to the heightened tension at these protest sites, the Singapore consulate in Hong Kong said.
In its travel notice for Hong Kong, which was updated on Oct 5, the consulate singled out Mongkok as one of the areas Singaporeans should stay clear.
"Protestors have continued to gather outside Hong Kong's Government Headquarters, causing disruptions to traffic and public transport services, and closures of some schools and businesses," the notice said.
"Singaporeans travelling to or residing in Hong Kong should continue to monitor the local news and developments closely and heed the instructions of local authorities."
According to the Strait Times, a message was posted on the Ministry of Foreign Affairs's twitter account on Sunday evening, which was signed off by Singapore's Consul-General in Hong Kong Mr Jacky Foo.
Mr Foo said: "The number of protesters is also very large, especially in the evenings toward midnights.
"With the heightened tension at these sites especially at Mong Kok, there is a real risk of confrontation.
"I would like to urge Singaporeans to avoid these areas where there are large numbers of protesters."
grongloh@sph.com.sg