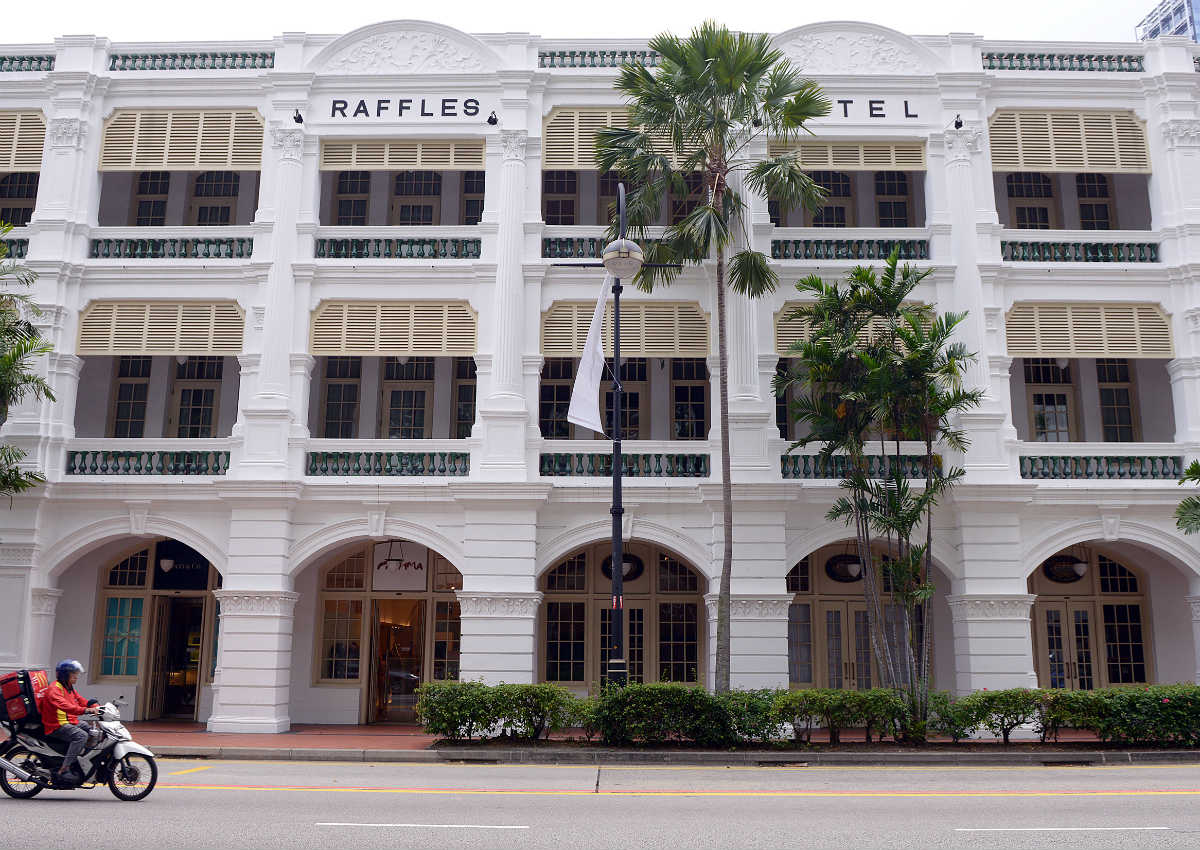 Singapore's historic Raffles Hotel said Tuesday it would shut for several months for renovations to the popular tourist landmark beginning next year.
Restoration of the 129-year-old hotel, declared a national monument in 1987, will be done in three phases beginning with the shopping arcade in January, the hotel's management said at a news conference.
Work will start on the main hotel building and lobby in mid-2017 before the hotel shuts completely at the end of the year, reopening in mid-2018.
Management would not say how much the overhaul of the 103-suite hotel will cost.
"We have a rich and colourful history and are about to begin a new chapter in our ongoing story - a sensitive restoration that will enable us to continue to offer what our guests expect and value," said Diana Banks, vice president of Raffles Brand.
The hotel has played host to heads of state, world leaders and even writers Rudyard Kipling and Somerset Maugham.
Its Long Bar is believed to be where the Singapore Sling cocktail was created.