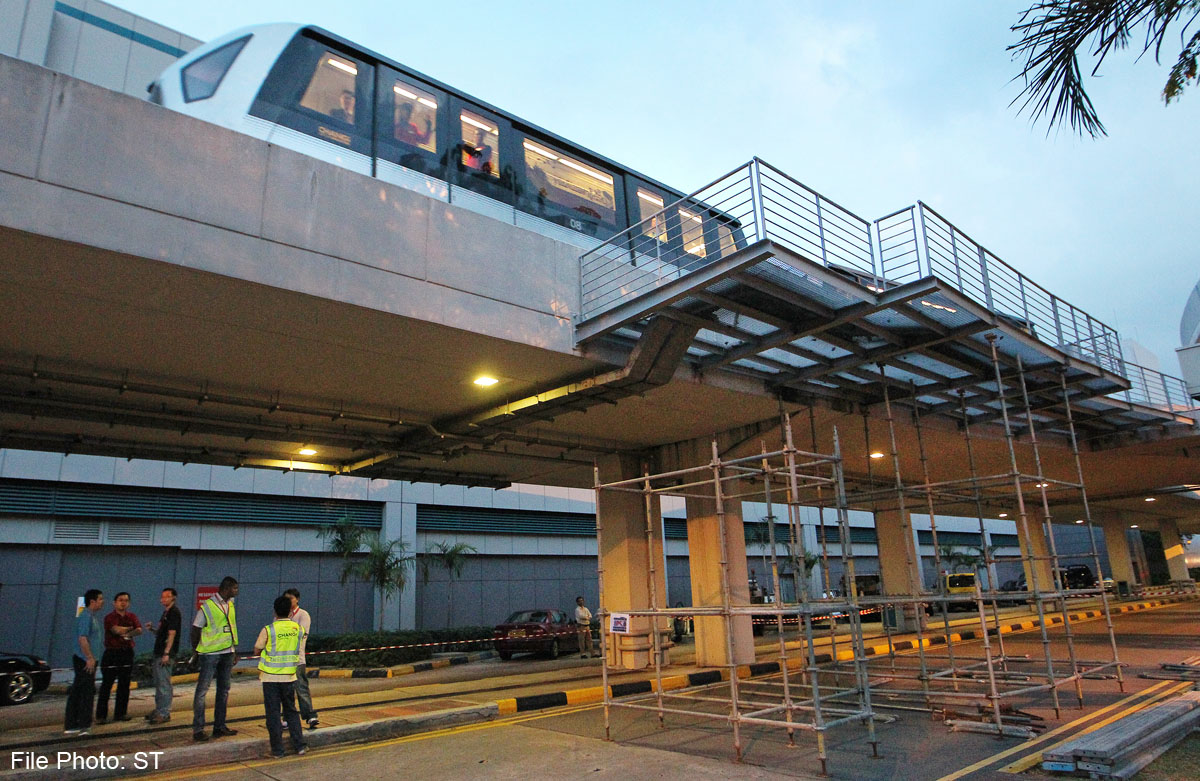 Some visitors at Changi Airport were trapped in a Skytrain carriage for nearly an hour yesterday after the train stalled.
A woman, who wanted to be known only as Madam Ang, said she got on the Skytrain at about 4pm.
As it was pulling out of the bay, there was a loud sound and the train jerked before stopping.
Announcements were made over the public announcement system in the train, but they were "difficult to hear", Madam Ang said.
A Changi Airport Group spokesman said in a statement that there had been a service disruption of five Skytrain lines at 4.05pm yesterday.
Service on four lines were quickly restored, but the train connecting T2 and T3 could not be immediately repaired and had to be manually towed back to T3.
The process took about an hour, the spokesman said.
Shuttle buses were activated to help passengers travel between terminals and airport staff were deployed to provide assistance.
- Elizabeth Law

This article was first published on Oct 23, 2014.
Get The New Paper for more stories.