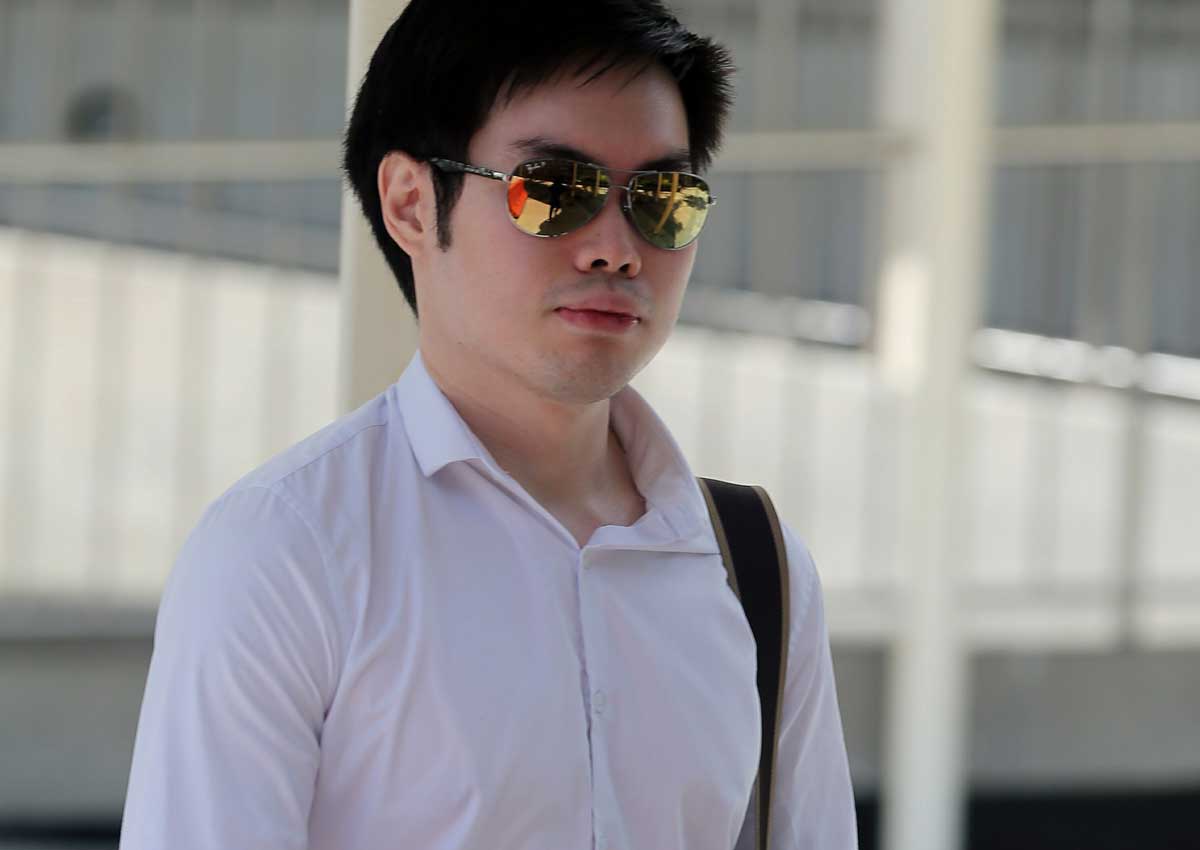 The elderly woman stood in the master bedroom, shocked and worried.
Her younger brother, Mr Tan Kok Keng, 67, lay motionless near the door of the room.
Madam Tan Hoon Choo and her brother's Indonesian maid had frantically tried to revive the man by rubbing his hands and chest.
But he was unresponsive.
"I was praying for him. I wasn't sure if he had fainted," said Madam Tan, 72, the first witness to testify in the culpable homicide trial of her nephew, Mark Tan Peng Liat, yesterday.
He is accused of putting a fatal headlock and chokehold on his father, done with the knowledge that they were likely to cause injuries that could lead to death, around 5.20pm on Feb 10 last year.
The senior Tan suffered a cardiac arrest, and was later pronounced dead in hospital. 
Tan, now 30, was initially charged with murder, but it was later amended to culpable homicide not amounting to murder.
Deputy Public Prosecutor (DPP) Kumaresan Gohubalan yesterday asked Madam Tan what had transpired in the second-storey master bedroom of his brother's semi-detached house at West Coast Rise.
She said the situation was desperate. While the colour of Mr Tan's face looked "quite normal", his eyes were half-open and his lips had turned blue.
When Madam Tan arrived at the house, a two-minute walk from her own West Coast Rise home, she saw her businessman nephew standing in front of his car, which was parked outside the house.
She said he was not his usual self.
"His face was pale. He looked very bewildered and lost. I gave him a hug... I had a grim feeling," she added.
The court heard that Madam Tan was exercising at home when her brother's maid of 13 years, Ms Sumarti Dwi Ambarwati, knocked on the door.
The helper was hysterical. In tears, she pleaded with Madam Tan to go to her brother's home because Mr Tan and his son were fighting.
Madam Tan told the court she did not discuss anything with her nephew during the incident.
She said: "The situation was so serious that I had no words, only the urgency to get my brother to hospital."
She told her nephew to call for an ambulance, and later "ordered" him to accompany his father to the hospital in the ambulance.
See also: West Coast murder: Mum breaks down in court
GOOD RELATIONSHIP
Asked by Mr Kumaresan about how the father and son had got along, Madam Tan, who saw her brother two to three times a year, said they had a good relationship.
"My brother was fond of his son. He loved his son, and was very proud of him," she said.
"After he (Mark) got married, he was quite pleased with Mark."
She said her brother was fit and had a black belt in taekwondo. He once boasted to her that he could kill a man with one punch.
When she said Mr Tan had told her to exercise and "not to get flabby", her nephew flashed her a smile from the dock.
During cross-examination, Tan's lawyer, Mr Derek Kang, asked Madam Tan about her brother's financial affairs.
She said he was "extremely sensitive" about money matters and had opened a bank account for his children.
"He told me it was actually their money," she said.
When their grandfather died, all the grandchildren, including Tan and his sister, were bequeathed an unspecified amount of inheritance.
Since they were still in school, the money was given to their parents to be held in trust, said Madam Tan, who was the executor for her father's will.
When Mr Kang asked if Madam Tan knew that her brother had not given Tan his share of the money, she replied that she found out from her niece, Tan's sister, only after Mr Tan's death.
If convicted of culpable homicide, Tan can be jailed up to 10 years, fined or caned.
The trial resumes today.
zaihan@sph.com.sg

This article was first published on July 8, 2016.
Get The New Paper for more stories.