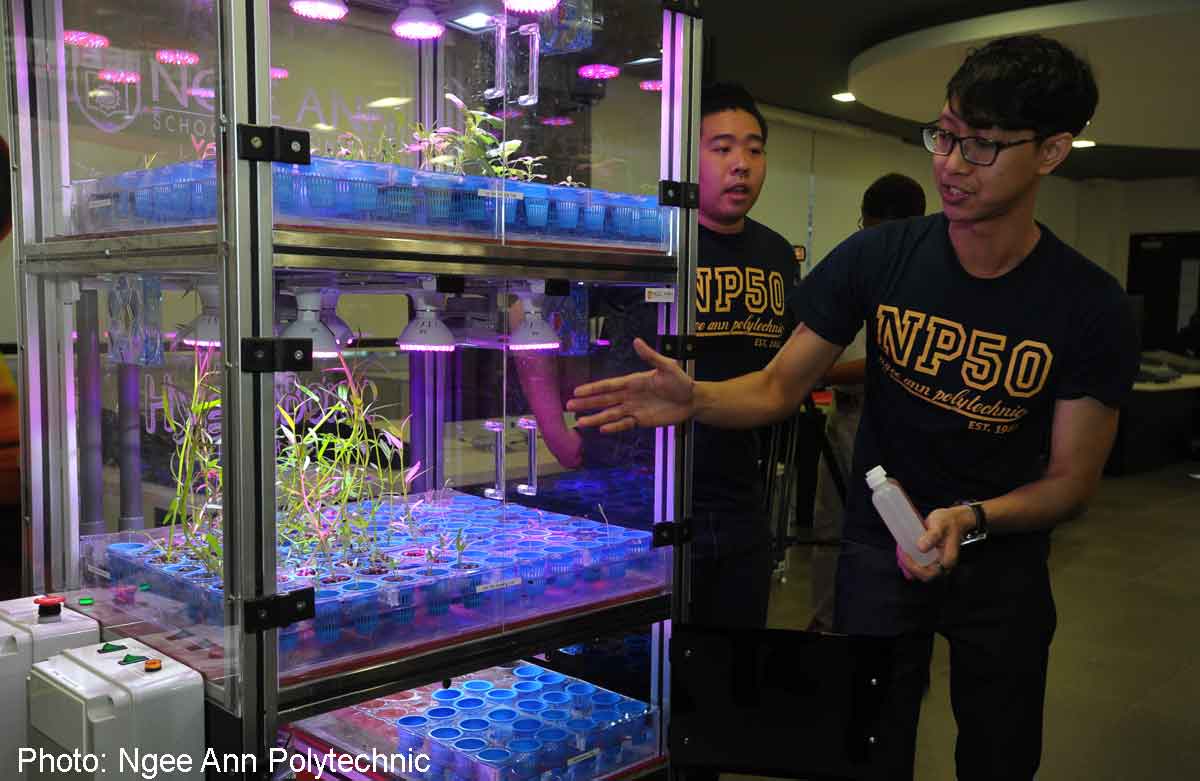 SINGAPORE - Fancy growing some beans and cabbage in your flat? There may be an easy way to do that with a new system developed by Ngee Ann Polytechnic students.
The HygroBox is a compact hydroponic system designed for Housing Board flat dwellers to grow their own vegetables.
Seeds are grown in a 2m-tall cabinet with LED lights - designed to mimic sunlight - and a pump which constantly circulates water and liquid nutrients.
Developed by a team of five mechanical-engineering students, it yielded up to 1.6kg of kangkong in a test over three weeks - enough to feed eight people.
Final-year student Mohd Sufiyan, who worked on the project, was inspired by his own love for plants.
"I have potted plants at home, but I don't like the pests and flies that come with them. Potted plants (along HDB corriders) can be unsightly," he said.
With the HygroBox, plants are grown in an enclosed space.
The HygroBox is among 27 engineering final-year projects that will be exhibited at an open house at Ngee Ann Polytechnic from tomorrow to Friday.
Talks are under way to market the HygroBox and two other projects - an electronic lock designed to deter laptop theft, and a mechanical arm that helps stroke patients rehabilitate at their own pace.
The developers of the mechanical arm are in talks with Khoo Teck Puat Hospital to let its patients use the system.
soonws@sph.com.sg

Get MyPaper for more stories.