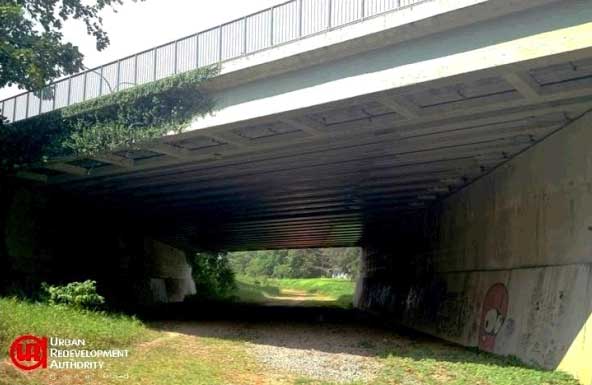 SINGAPORE - A space for street art will be carved out along the Rail Corridor for one year from 2014.
In a statement released today, the Urban Redevelopment Authority (URA) announced its partnership with the National Arts Council (NAC) to make available an interim independent space along the Rail Corridor for street art.
This is in line with the spirit of "PubliCity" - an initiative launched during URA's Draft Master Plan 2013 to involve the community to design and programme open spaces into interesting public spaces.
With support from the Singapore Land Authority (SLA) and Land Transport Authority (LTA), URA and the NAC have worked together to facilitate the space beneath the Commonwealth Avenue viaduct structure along the Rail Corridor.
Currently an empty sheltered space, two walls beneath the viaduct structure will become the canvas for street artists.
Mr Tan See Nin, URA's Senior Director for Physical Planning, said, "We are pleased to have the opportunity to partner NAC and the street art community to introduce this art space. It is a creative way to inject more vibrancy and community involvement into the Rail Corridor and provide a unique experience for users of this public space."
RSCLS, an urban art collective and recipient of the NAC Seed Grant, will be curating the space in 2014.
Mr Kenneth Kwok, NAC's Director of Arts & Youth said: "We hope that by facilitating dedicated art spaces, like the one along the Rail Corridor, street artists can have the physical and artistic room to express themselves and practice their craft. This is critical to the development of the Singapore street art scene, which the Council will continue to support through grants, spaces and public engagement about the value of street art."
ellenja@sph.com.sg