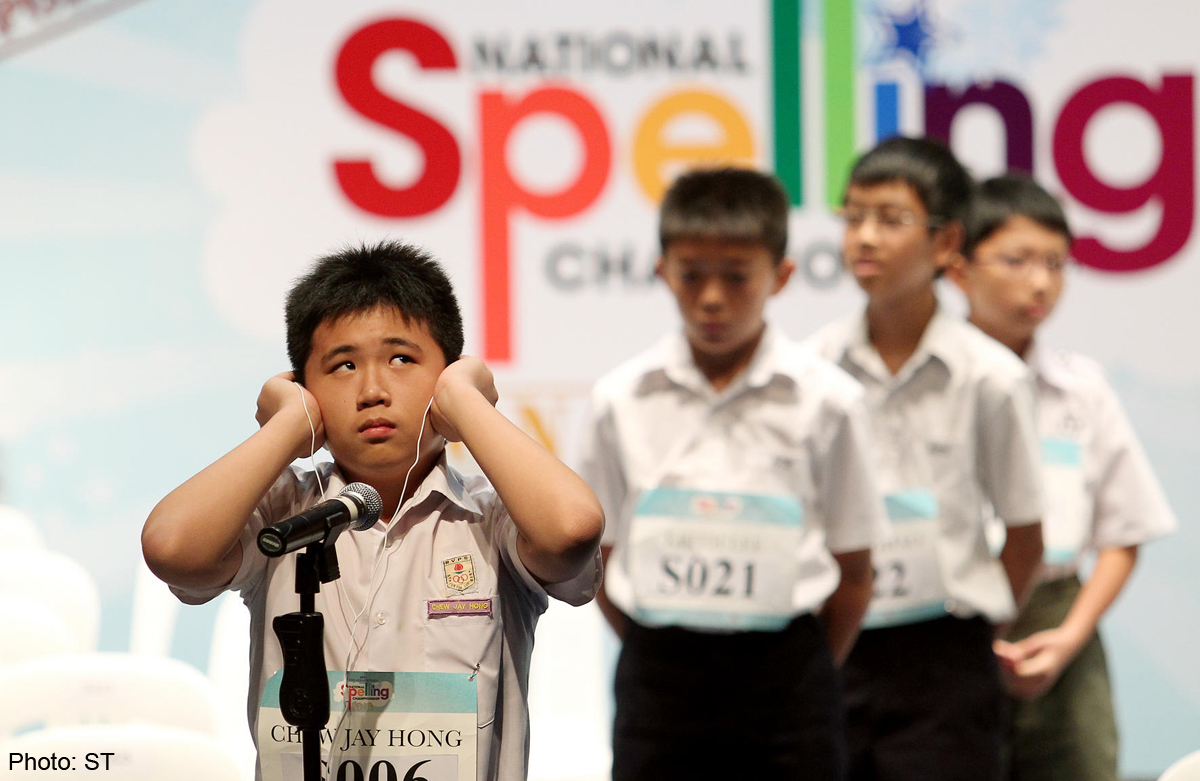 SINGAPORE - The kick-off of The Big Spell was held at Westgate Mall in Jurong on Saturday from 11.30am to 1pm.
The launch of RHB-The Straits Times National Spelling Championship promises those who dare a taste of the intensity of the competition, right on stage. Pupils from Yangzheng Primary and Yu Neng Primary will also go head to head in a spell-off to mark the start of the spelling season.
This is the first time the event is open to the public.
Held in partnership with the Ministry of Education (MOE), the three-month competition is expected to see more than 1,000 primary school pupils vie for the top prize of $5,000 and a challenge trophy for their school.
Last year's champion, Ashvin Sivakumar of Anglo-Chinese School (Primary), who was then 12, memorably trumped the competition by acing the word "pulchritudinous".
"We are all thrilled that The Big Spell has become the mind sport to watch every year," said Ms Serene Goh, this newspaper's editor of schools publications IN and Little Red Dot.
"In fact, we know of more than a few who have been training since the start of the year," she said.
Schools can register up to 10 participants and two reserves each from Jan 25 until Feb 24.
Ahead of the preliminary round, The Straits Times and MOE will conduct a free workshop for all MOE teachers on Tuesday.
MOE master teacher Soo Kim Bee and The Straits Times' schools correspondent Debra Ann Francisco will share tips and classroom activities in a hands-on workshop to help teachers give their pupils life-long spelling skills.
Also from Tuesday, The Straits Times' weekly publication for primary schools Little Red Dot will run a series of tips and activities to help pupils improve their spelling.
serl@sph.com.sg

Get a copy of The Straits Times or go to straitstimes.com for more stories.